Liposuction meaning:
What is liposuction?
Liposuction is type of cosmetic and plastic surgery which is done to eliminate extra fat from some parts of the body contained excess fats. Liposuction surgery is most suitable for those cannot burn their extra fat with exercise and diets. Liposuction can be done in different parts of the body such as the abdomen (abdominoplasty), thighs, back, neck, arms and butt.
Liposuction cost
How much Liposuction Cost in different countries?
Liposuction cost is an important factor when you decide to perform liposuction surgery. However, the quality of liposuction is of equal importance.
How much is the cheapest liposuction?
The liposuction cost in different country starts from $2,000 (Iran, India, and Mexico) and comes to $20000 (USA, Canada, UK) per treatment region, which is not included the cost of anesthesia and other fees. Liposuction, or the surgical removal of fat deposits, is one of the most common plastic surgery treatments performed today.
Read more about : Liposuction cost globally 2020
About Iranian Surgery
Iranian surgery website is an online medical tourism platform where you can find the best liposuction Surgeons in Iran. The price of a liposuction in Iran can vary according to each individual's case and will be determined based on photos and an in-person assessment with the doctor. So if you are looking for liposuction cost in Iran, you can contact us and get free consultation from Iranian surgery.

 4 effective Factors on Liposuction Costs:
1) The size and volume of excess fat
2) Geographical location of the country
3) Costs of staying in the hospital
4) Operating room fees and drugs after liposuction surgery
Read more about : Ideal BMI for Liposuction
Liposuction surgery
The liposuction surgery usually takes approximately 2-4 hours.It is common that patients undergo general or local anesthesia.This procedure is usually painless and patients should hospitalize for nearly 1-2 nights.The level of anesthesia will usually depend on the volume of patients\' fat (BMI) which need to be removed.
Read more about : lipomatic vs liposuction
Liposuction risks
The process of liposuction surgery may contain many serious and important risks. Before taking any action, talk to your doctor and ask him to tell you about all these risks and probable repercussions.
Read more about : Lipomatic side effects
Risks during surgery:
The risks involved in surgery are as follows:Wounds and internal organs, Wounds Complications and problems caused by anesthesia burns which is mainly due to equipment such as ultrasound investigations (ultrasound) and Damage to nerves.
Read more about : tips for fast recovery after vaser liposuction
Liposuction recovery
After liposuction surgery
After the first session, most customers will feel the change in the treated areas, and this change is quite obvious after the third meeting. Just like any other treatments, depending on age, tissue structure, site treatment, individual metabolism, current medications and changes in hormones, the results may vary from person to person. A healthy diet and increased physical activity will make the treatment more effective. After the last treatment session, the results will last for a few weeks. The body continues to metabolize fat up to 12 weeks after treatment, which means that treatment will always be. This process will make your skin stricter and smoother than before.
Read more about : How to massage lumps after liposuction?

Liposuction side effects
Long-term effects of liposuctionWhat are the long-term liposuction effects? Complications of long-term liposuction are variable and different. Liposuction removes excessive fat in the treated area temporarily. Even if you wake up again, fat is stored in different parts of the body. New fats are hidden in the deep layers of the skin. If these fats come to the tissue around the heart or liver, it will be fatal and dangerous. Some people after surgery may destroy their liposuction forever and their skin is less sensitive. All these complications are permanent and life-threatening and cannot be restored to the first place.

Liposuction types
Liposuction is supplemented with local anesthesia or with injection is the most common type of liposuction procedure.In this way, before removing the fat, a large amount of the drug solution is injected for the first time into the body areas where excess fat must be removed. It is sometimes possible to have a volume of more than three times the amount of fat that is removed from this position.Type of liposuction surgeryTumescent liposuction (fluid injection) is the most common type of liposuction.Super-wet technique is similar to tumescent liposuction.Ultrasound-assisted liposuction (UAL) uses ultrasonic vibrations to turn fat cells into liquid.Laser-assisted liposuction (LAL) uses laser energy to liquefy fat cells.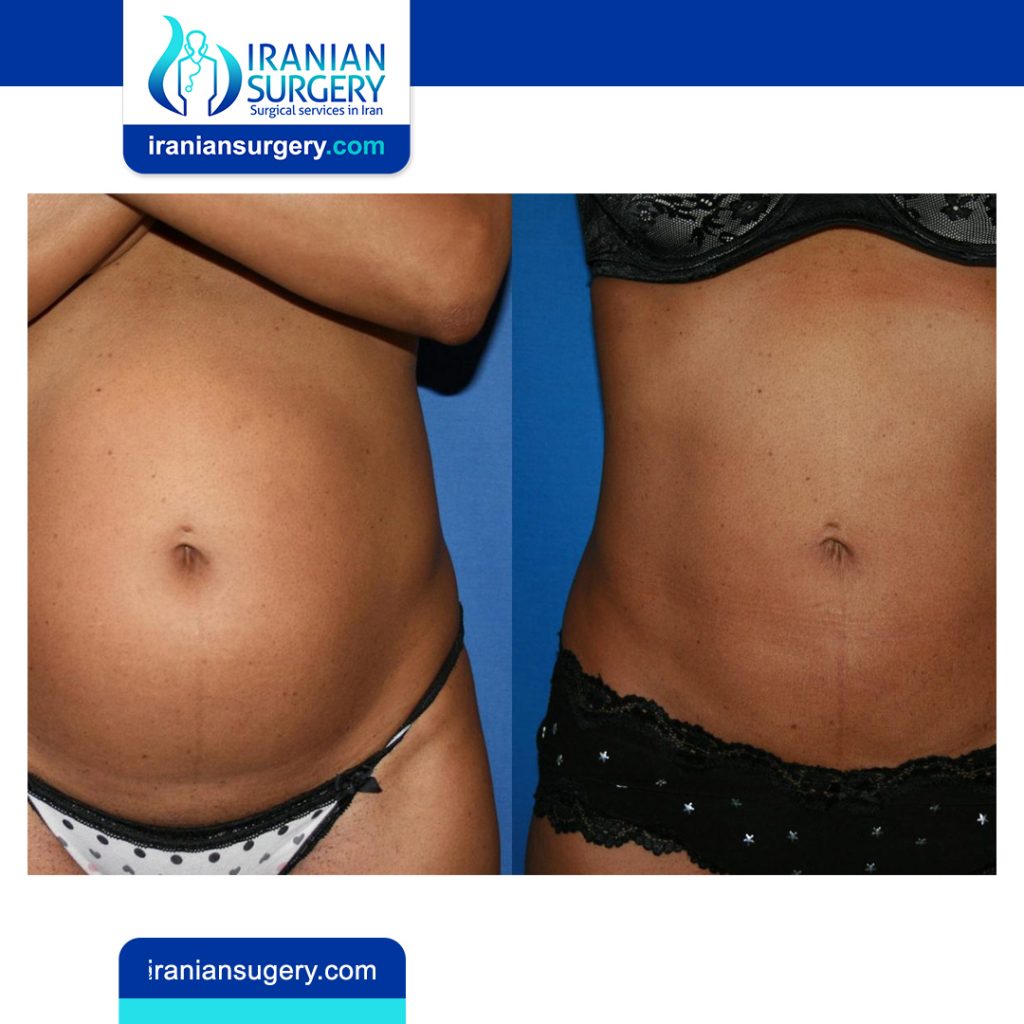 Good candidate for liposuction
Who is a good candidate for liposuction?Are you a good candidate for liposuction? Who is a good candidate for liposuction? In general, good candidates for a liposuction include: Adults within 30% of their ideal weight who have firm, elastic skin and good muscle tone. Healthy individuals who do not have a life-threatening illness or medical conditions that can impair healing.
Real expectations after liposuction surgery
What can I expect from liposuction?Liposuction is a surgical procedure that uses a suction method to eliminate fat from specific parts of the body, such as the abdomen, hips, thighs, buttocks, arms or neck. Other names for liposuction include lipoplasty and body contouring. Liposuction isn\'t typically considered as an overall weight-loss technique or a weight-loss alternative. If you\'re overweight, you\'re likely to lose more weight through healthy diet and regular exercise or through bariatric procedures — such as gastric bypass surgery — than you would with liposuction. You may be a candidate for liposuction if you have too much body fat in specific spots but otherwise have a stable body weight.
Read more about : back pain after liposuction
Liposuction pain management
Liposuction pain management reduces local fat reserves. It's also called suction lipectomy, lipoplasty, liposculpture, or simply lipo.Pain after Liposuction After a liposuction, you will be given a series of post-operative instructions. The type of anesthesia and the amount used determine the level of pain experienced during the first few days after liposuction. Liposuction performed with intravenous sedation (IV) will result in less post-operative pain and rarely requires medication other than acetaminophen. Liposuction performed under general anesthesia usually results in pain that is more intense that requires prescribed pain medication.
Read more about : coolsculpting 
How much fat can liposuction remove?
What you lose during liposuction does not depend on what you already have. People with heavier weight cannot exceed the allowable amount of weight lost during each procedure. Generally, each procedure removes four to five pounds of fat cells, no more, no less. This amount will not drastically change your body type, but will help do away with fat in stubborn areas.
Read more about : Rippling after liposuction
Vaser liposuction
Vaser liposuction, also known as Lipo Vaser, is an alternative to the traditional liposuction and lipomatic. People usually use the treatment to improve the aesthetics of a particular body part and this is done by removing the fatty acid deposits from beneath the skin. It differs from liposuction in a way that liposuction is a process by which people tend to lose weight while the Vaser liposuction is generally undergone by a person in good physical condition. Vaser liposuction is availed by people who are looking for contouring or body sculpting.
Read more about : Vaser liposuction in Iran
Laser liposuction
Laser Liposuction (LAL) a method that uses the energy of laser waves for the fatty cells. After the fatty cells become watery, they can be removed by vacuum suction from the workplace, or they allow spontaneously through small tubes placed in this area, may come out. Since the tube applied in the laser canola is smaller than that used in conventional liposuction, surgeons prefer to utilize liposuction in sensitive and sensitive areas of the body.Usages of this method:These areas include chin, jaw and face. One of the advantages of a laser assisted liposuction device is that the energy of the laser waves stimulates the production of collagen in the tissues. Collagen was built to promote skin texture and prevent loss after liposuction. Collagen is a fibrous protein that helps maintain the structure of the skin.