Who is a good candidate for lipomatic?
Patients whose BMI is less than 30
People who want to reshape their body and make it slimmer
Read more about : Lipomatic surgery before and after
Before Lipomatic Surgery
. Stop smoking or drinking alcohol at least 2 weeks before the surgery
Read more about : How long after lipo can i drink alcohol?
. List your medical history and let your surgeon know if you have allergy to any medicines.
. Decrease your salt intake before and after the surgery
. Stop taking any herbs or vitamins two weeks before the surgery
. Do not take ibuprofen or aspirin two weeks before surgery
. Have a companion to be with you for the first 24 hours
Lipomatic Advantages
. Uniformity of fat under the skin and like other suction devices do not bulge the fat under the skin.
. The amount of wearing days of body shaper in this surgery is very short and lasts for 2 weeks.
. Gathering the skin and shaping the skin is far better than other surgeries.
. In this surgery local anesthesia is used.
. Inflation and discharge in this surgery are very low.
. The probability of infection is very low.
. Fat embolism was low and so far no cases have been reported.
. Does not need to be hospitalized and the person is discharged after treatment.
. Fatigue and body injury in this surgery are less therefore it is more convenient than other surgeries.
Read more about : Liposuction Podcast with Dr. Afshan shah
Read more about : Lipomatic surgery, before and after surgery videos
Lipomatic Side Effects
What are the risks and side effects of lipomatic?
Lipomatic is a type of liposuction surgery that breaks up and "sucks" fat from the body. It is often used on the abdomen, thighs, buttocks, neck, chin, upper and backs of the arms, calves, and back. The fat is removed through a hollow instrument, known as a cannula. This is inserted under the skin. A powerful, high-pressure vacuum is applied to the cannula.
Read more about :  Liposuction risks
Risks During Lipomatic surgery
The risks during surgery include:
. Puncture wounds or injuries to other organs
. Anesthesia complications
. Burns from equipment, such as ultrasound probes
. Nerve damage
. Shock
Read more about : How dangerous is liposuction?
What Are the After Effects of Lipomatic Surgery?
Any major surgery carries a risk of bleeding, infection, and an adverse reaction to anesthesia.
The risk of complications is usually associated with how large the procedure is, as well as the surgeon's skills and specific training.
The following risks, unpleasant side effects, or complications are possible:
. Severe bruising: This can last for several weeks.
. Inflammation: The swelling may take up to 6 months to settle, and fluid may continue to ooze from the incisions.
. Thrombophlebitis: A blood clot forms in a vein, causing inflammation and further complications.
. Contour irregularities: If there is poor skin elasticity, if the wound heals in an unusual way, or if fat removal has been uneven, the skin may appear withered, wavy, or bumpy.
. Numbness: The affected area may feel numb for a while, but this is usually temporary.
. Infections: Rarely, a skin infection may occur after lipomatic surgery. Sometimes this needs to be treated surgically, with the risk of scarring.
. Internal organ punctures: This is very rare.
. Death: Anesthesia involves a small risk of death.
. Kidney or heart problems: As fluids are being injected and or suctioned, the change in the body's fluid levels may cause kidney or heart problems.
. Pulmonary embolism: Fat gets into the blood vessels and travels to the lungs, blocking the circulation in the lungs. This can be life-threatening.
. Pulmonary edema: Sometimes, when fluid is injected into the body, it accumulates in the lungs.
. Allergic reaction: The patient may be allergic to medications or materials used during surgery.
. Skin burns: The cannula movement may cause friction burns to the skin or nerves.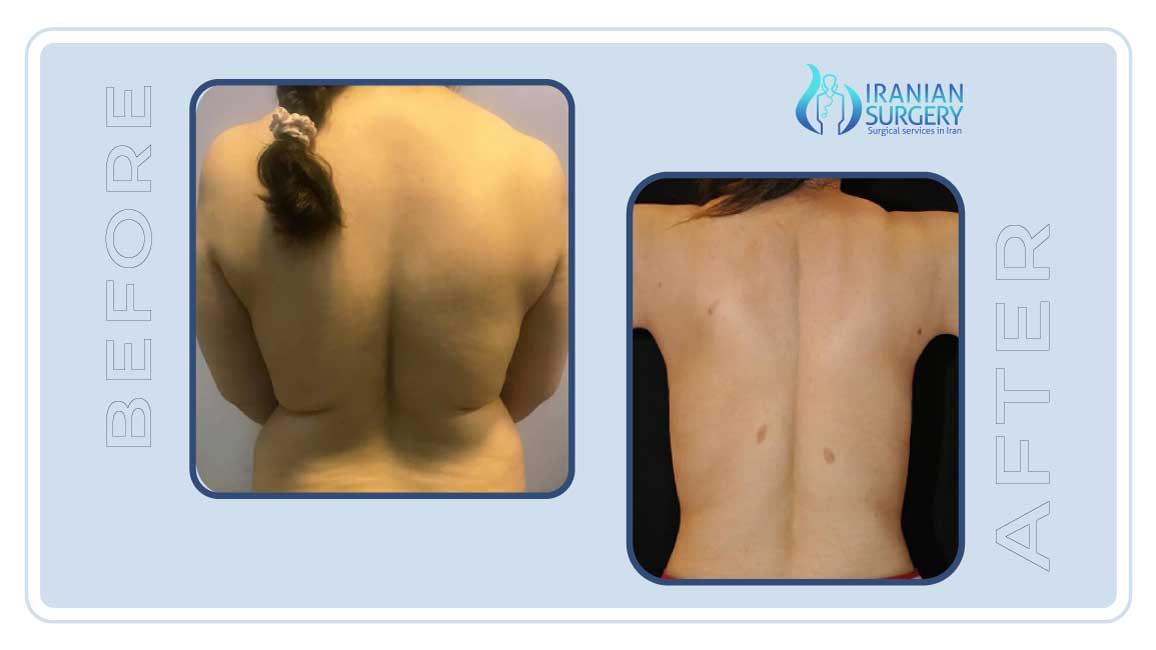 Risks During Lipomatic Recovery
The risks during recovery include:
. Problems with the shape or contours of the body
. Wavy, dimpled, or bumpy skin
. Numbness, bruising, pain, swelling, and soreness
. Infections
. Fluid imbalances
. Scars
. Changes in skin sensation and feeling
. Skin color changes
. Problems with healing
Lipomatic Surgery
During Lipomatic Surgery
How Lipomatic surgery is done?
The procedure is more and less the same as liposuction. Lipomatic uses infrasonic sound, vibration and nutation technology to break fat cells. Cannula tube enters inside the fat tissues and destroy them by rotational movement and vibration. These movements make no damage neither to vessels nor to fat cells. Using such technology making it possible to suction fat cells completely purified with no harm. Fat cells suctioned out by lipomatic are re-usable as filler and can be injected in some other part of the body such as breast, hip, face etc.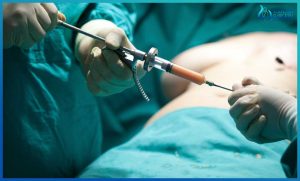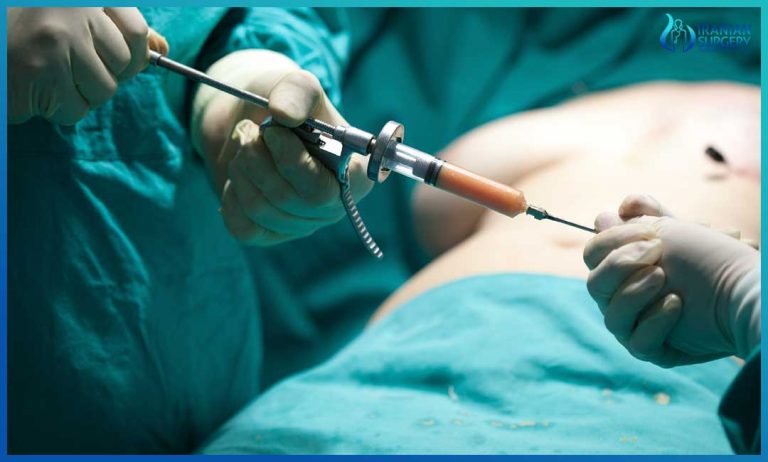 Since the technique is different from liposuction, blood loss and scarring of this procedure are minimum. Also, less recovery time is required. Unlike liposuction, no hospitalization is required and the patient is usually discharge right after the procedure.
Operations are completed within 2-3 hours according to the average of fats to be sucked. You can walk out after the process. Most recent simple and safe technique is done under local anesthesia in most application areas so that the patient can return normal activities the next day.
What is the Difference Between Lipomatic and Liposuction?
Lipomatic is a better replacement compared with traditional liposuction. Lipomatic is the most recent method of fat removal from the body with a completely different and unbelievable result compared with other fat removal methods such as liposuction or lipolysis. Fat cells are initially emulsified in an entirely physical way rather than using radiation or heat. The emulsion slowly gets discharged from the body to help with the body's configuration. The safety of this method is much higher compared with traditional liposuction technique.
Lipomatic VS. Vaser liposuction
Both are cosmetic procedures performed to break down the fat tissue using different methods and are then suctioned out to reduce fat content. Vaser liposuction is performed by ultrasound technology breaking down fat tissue inside the area of treatment surrounding cells and tissues are not affected however as different tissues naturally vibrate at different notions, the ultrasound is set at a vibration that only affects the fat cells. Once the fat cells are broken up by the ultrasound waves then they are suctioned out with small incisions that have been made to be able to suction the now liquefied fat from the use of ultrasound.
Lipomatic liposuction uses a different method, the surgeon creates incisions on the area of treatment, the surgeon then creates tunnels so the cannula device can reach areas of fat content after the tunnels are created anaesthesia is then inserted into the patient so there is no pain. Then the cannula is inserted into the incisions with the fat than being suctioned out as the unique lipomatic method is for the cannula to vibrate to break up fat content painlessly and therefore being suctioned out.
Read more about : Tumescent Liposuction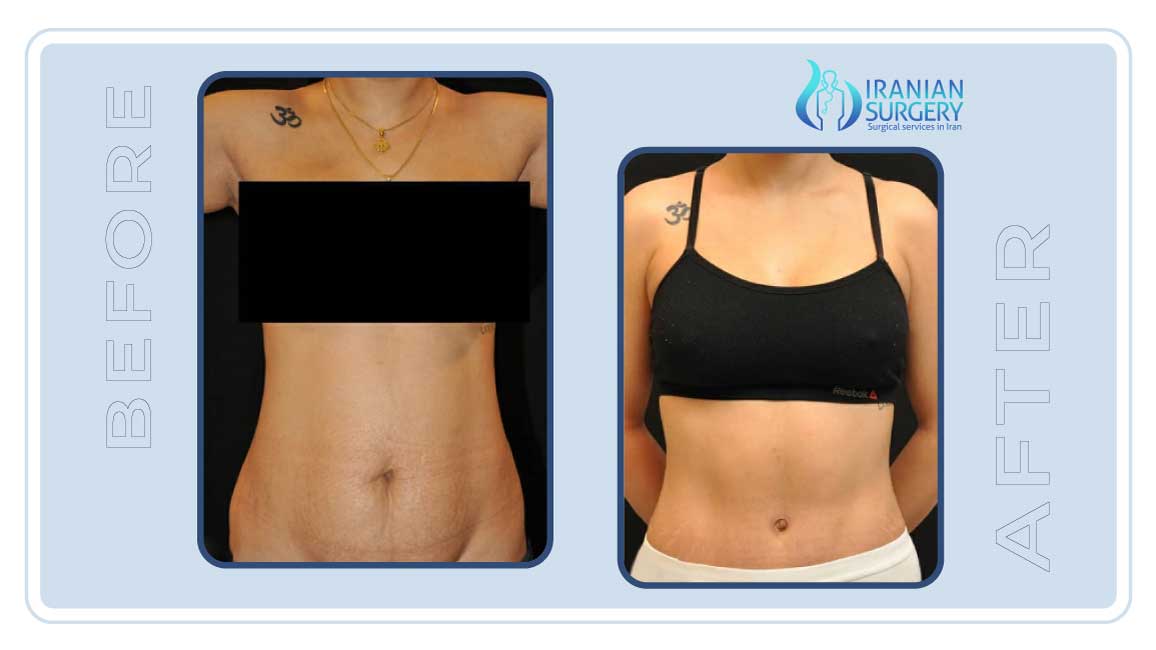 After Lipomatic Surgery
Lipomatic recovery time
Pain, swelling and bruising are normal after the lipomatic procedure. But this procedure has shorter healing period. Pain, swelling and bruising are normal after the lipomatic procedure. But this procedure has shorter healing period.
Lipomatic After- care
. Wear special garment after the surgery for your surgeon recommended duration (It is usually recommended for 2 weeks which is very much less in comparison to liposuction which is recommended for 6 months).
. Do not use any warm or cold compress on surgical areas.
. Take bath 24 hours after the procedure
. Normally it is ok to fly after 48 hours
. Take care of your daily diet to have foods with no or less oil or salt.
. Do not do any sport for 2 weeks.
. Swimming is allowed after 2 weeks. Sunna and hot waters are allowed after 1 months.