Can you die from liposuction?
How dangerous is liposuction surgery?
How painful is liposuction recovery?
Liposuction Risks
The decision to have plastic surgery is extremely personal. You will have to decide if the benefits will achieve your goals and if the risks and potential complications of liposuction are acceptable.
You will be asked to sign consent forms to ensure that you fully understand the procedure and any risks and potential complications.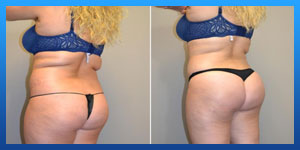 Read more about : Liposuction in Iran
Liposuction risks include:
Anesthesia risks
Bruising
Change in skin sensation that may persist
Damage to deeper structures such as nerves, blood vessels, muscles, lungs and abdominal organs
Deep vein thrombosis, cardiac and pulmonary complications
Fluid accumulation
Infection
Irregular contours or asymmetries
Irregular pigmentation
Need for revision surgery
Persistent swelling
Poor wound healing
Rippling or loose skin, worsening of cellulite
Thermal burn or heat injury from ultrasound with the ultrasound-assisted lipoplasty technique.
These risks and others will be fully discussed prior to your consent. It is important that you address all your questions directly with your plastic surgeon.
Secondary procedures may sometimes be recommended to reduce excess skin. Special considerations are needed when large amounts—usually more than five liters of fat—are suctioned.
Read more about : Mega liposuction risks
As with any major surgery, liposuction carries risks, such as bleeding and a reaction to anesthesia. Possible complications specific to liposuction include:
. Contour irregularities. Your skin may appear bumpy, wavy or withered due to uneven fat removal, poor skin elasticity and unusual healing. These changes may be permanent. Damage beneath the skin from the thin tube (cannula) that's used during liposuction may give the skin a permanent spotted appearance.
. Fluid accumulation. Temporary pockets of fluid (seromas) can form under the skin. This fluid may need to be drained with a needle.
. Numbness. You may feel temporary or permanent numbness in the affected area. Temporary nerve irritation also is possible.
. Infection. Skin infections are rare but possible. A severe skin infection may be life-threatening.
. Internal puncture. Rarely, a cannula that penetrates too deeply may puncture an internal organ. This may require emergency surgical repair.
. Fat embolism. Pieces of loosened fat may break away and become trapped in a blood vessel and gather in the lungs or travel to the brain. A fat embolism is a medical emergency.
. Kidney and heart problems. Shifts in fluid levels as fluids are being injected and suctioned out can cause potentially life-threatening kidney, heart and lung problems.
. Lidocaine toxicity. Lidocaine is an anesthetic often administered with fluids injected during liposuction to help manage pain. Although generally safe, in rare circumstances, lidocaine toxicity can occur, causing serious heart and central nervous system problems.
The risk of complications increases if the surgeon is working on larger surfaces of your body or doing multiple procedures during the same operation. Talk to your surgeon about how these risks apply to you.