How much laser liposuction cost?
Is laser lipo permanent?
How many sessions of laser lipo do you need?
How effective is laser lipo?
If you decide to have a Laser Liposuction, reading this article can improve your knowledge about Laser Liposuction cost to a great extent and help you to choose the best city and hospital/Clinic to undergo Laser Liposuction in Iran.
In this article we provide you with a comprehensive description of Laser Liposuction in Iran, Laser Liposuction cost in Iran and the best Iranian Liposuction Doctors.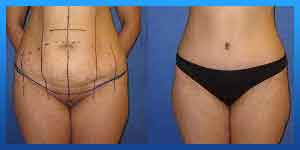 Read more about :  Liposuction Podcast with Dr. Afshan shah
Read more about : Sonobello liposuction
Read more about : Vaser liposuction
General information about Laser Liposuction (Laser Lipo) in Iran
The following table describes general information about Laser liposuction in Iran including Laser liposuction cost in Iran, recovery time, and to name but a few.
| | |
| --- | --- |
| General Information |   |
| Cost | $700-1700 Per Area |
| Anesthesia | Local |
| Hospital Stay | The same day |
| Back to Work | 2-3 Days |
| Duration of Operation | 1-2 Hours Per Area |
| Minimum Stay in Iran | 2 Days |
What is Laser Liposuction?
Laser liposuction also called laser lipo, is an innovative liposuction technique for the removal of unwanted body fat from areas in your body that do not respond well to diet and exercise alone.
Laser technology is utilized to rupture the fat cells, allowing the cells to drain away more easily and simultaneously causing the collagen threads in the dermis to shrink.
The overall effect is to eliminate the stubborn pocket(s) of fat, whilst rejuvenating the appearance of the skin over the treated area and making it appear smoother and tighter after the fat has been removed.
Read more about : Tummy tuck in Iran
Before Laser Liposuction
What are the Benefits of Laser Liposuction?
Benefits of using a laser to break down the fat cells include:
. Local anaesthetic, no general anaesthetic required
. Less invasive procedure
. No downtime & quicker recovery
. Smaller incision and less scarring
. Less bruising and swelling
. Collagen produced to tighten the skin
What areas can be targeted by laser liposuction?
Laser liposuction is very effective at targeting stubborn pockets of fat in all areas of the body including:
. The buttocks
. Hips and thighs
. Abdomen and stomach area
. Upper arms
. Breast and chest
. Neck and chin
. Knees
Laser liposuction is a particularly effective treatment for sensitive areas such as the face and neck, where minimal scarring is preferred.
Read more about : Fat transfer
Read more about : Arm lift
Read more about : Neck lift
Who is a Good Candidate for laser liposuction?
Laser Liposuction is a highly personal procedure and should only be undertaken if you feel strongly that you would benefit from the weight loss and contouring properties of laser liposuction in one or more areas of your body.
You may be a suitable candidate for laser liposuction if:
. You are in good psychological and physical medical health
. You have a positive outlook and realistic expectations of what can be achieved via laser liposuction
. You are seeking to improve the contours of your body
. You are seeking to rejuvenate the appearance of your overlying skin
. You are looking for longer lasting results
. You are looking to avoid invasive liposuction surgery / having a general anaesthetic
Who is not a Good Candidate for laser liposuction?
Laser liposuction is not a weight loss treatment or surgery, so if you have excessive body weight, this procedure is probably not right for you. Instead, it's meant to target and remove small areas of excess fat in healthy individuals.
Don't undergo laser lipo if you're pregnant, breastfeeding, menstruating heavily, or if you have:
. A pacemaker or defibrillator
. Abnormal tissue growth, such as being prone to keloid scarring
. Blood clots
. Cancer
. Heart disease or other heart conditions
. Insulin-dependent diabetes
. Liver disease or other conditions
. Multiple sclerosis   
. Implants
. A vascular condition
Also don't undergo laser lipo if you've recently had surgery or take anticoagulants or medications that make you light-sensitive.
Read more about : Pain after liposuction flanks
Read more about : Lipomatic vs liposuction
Read more about : Can i drink alcohol after liposuction?
Read more about : Exercise after fat transfer to breast
Read more about : Long term effects of liposuction
Risks and Side effects of laser liposuction
Common risks and side effects of laser lipo include pain or numbness in the treatment area, discomfort, and loose or discolored skin. Some people experience burning under the skin after their session. If this lasts more than a few days, it could be a sign of liquid buildup and can be treated by your doctor.
Other people may notice dimpled or lumpy tissue in the treatment area. This may be a temporary result of swelling or could be a more semi-permanent result. If you still have dimpled skin six weeks after the treatment area, consult your doctor.
In rare cases, some people develop:
. Scar tissue under the skin
. Infection at the site
. Blood clots
. Skin necrosis (tissue death) at the incision site
During Laser Liposuction
What happens during laser liposuction treatment?
First the treated area is marked up and a small incision (1-2 mm) is made with a micro-scalpel and the local anaesthetic is injected. The optical fibre of the laser is inserted with its progress through the skin tissue clearly observed from the surface by the light on the laser.
Treatment involves tracing the marked up lines on the surface of the skin with the laser underneath, in a regular, metronomic lengthways movement. The laser breaks down the fatty tissue via thermal energy and the mechanical movement, and transforms the fat cells into an oily emulsion that can be suctioned out easily.
There are no stitches, only very small incision sites that heal quickly in a few days. The treatment take about 1-2 hours depending on the number of treated areas. Given the minimal trauma involved in the treatment, recovery is much quicker than with traditional alternatives, and you can be back to daily life the very next day.
Read more about : How to massage lumps after liposuction?
Read more about : How to get rid of fluid after liposuction?
Read more about : Lipomatic vs liposuction
After Laser Liposuction
Recovery Time
Immediately after Surgery
During surgery, small incisions will be made in the treatment area. Each of the incisions will be sutured closed. Many of our patients are surprised by how small the incisions actually are. You'll be free to head home right after surgery, but you will need someone to drive you.
That first day, you'll need to rest. Extra rest will help your body to heal. Plan on missing work and taking it easy the day after surgery. You may experience mild bruising, swelling and soreness, but these typically resolve quickly.
48 Hours after Surgery
Many patients are ready to return to work 2-3 days after surgery (depending on your job). You'll need to avoid strenuous activities for a little longer, but you can resume most daily tasks. Listen to your body and ease back into activities as you feel comfortable.
One Week after Surgery
After a week, many patients notice that their bruising, swelling and discomfort have dramatically decreased. You can generally resume all of our regular activities. At about a week post-surgery you may start to see the results from your treatment as the swelling subsides.
Two Weeks after Surgery
After two weeks, you should definitely start seeing your results. These results will continue to improve for several months after treatment because the laser energy used to liquefy the fat also has skin tightening and smoothing benefits that take time to fully develop.
Long-Term Results
The results from your laser liposuction treatment are permanent. Once the fat cells are removed, they will never return. You will not develop pockets of fat in the treatment location again. That doesn't mean that you can't gain weight or develop new pockets of fat in other areas. A good diet and regular exercise are still essential.
Laser liposuction Doctors
How can I find the best Laser liposuction Doctors in Iran?
Laser liposuction Doctors in Iran can make your face and body more appealing.
It is important that you seek the assistance of experienced and skilled Laser liposuction Doctors in Iran who have provided a suitable condition for people with limited budgets to undergo laser lipo in Iran easily. It is worth explaining that the quality provided by Iranian surgeons is far higher than other countries including Turkey and India.
Plastic surgeons in Iran, have performed numerous procedures annually which make them more experienced than other countries' plastic surgeons, due to high demand and low cost of Laser liposuction in Iran, thousands of people travel to Iran every year so that they can undergo Laser liposuction in Iran with the best Laser liposuction Doctors at an affordable and reasonable price.
Laser Liposuction cost
The cost of laser liposuction will depend on the amount of body fat you intend to have removed. The larger the area you wish to have treated, the more expensive the laser liposuction will be.
The cost of laser liposuction in Iran is between $1200-1700 per area, although many clinics offer discounts if more than one area requires treatment. Prices will be dependent on the reputation of the clinic and surgeon carrying out the procedure, geographical location and the part of the body that you want to be treated. 
Read more about : Does CoolSculpting cause swelling?
Read more about : Tummy tuck scars after 5 years
Read more about : Full body liposuction
Read more about : Fat transfer under eyes
Read more about : Coolsculpting