Can i drink alcohol after bbl?
When can i drink alcohol after liposuction?
Can I drink alcohol after fat transfer bbl?
Does alcohol affect healing after liposuction surgery?
Avoiding alcohol as much as possible in the weeks prior to and following surgery can help ensure a safe and speedy recovery. If you slip and have a drink a few days before surgery, you'll probably be just fine, but sneaking alcohol right before or after your surgery is an absolute no-no.
Before the Liposuction  and butt lift surgery , discuss with your plastic surgeon (plastic surgery ) to know what to expect from the surgery. Your surgeon will review your medical history, and ask about any medical conditions you may have and any medications, supplements or herbs you may be taking.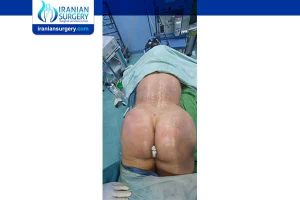 Your surgeon will recommend that you stop taking certain medications, such as blood thinners or NSAIDs, at least three weeks prior to surgery. You may also need to get certain lab tests before your procedure.
Read more about : The German patient saved $ 14,000 by choosing Iran over Germany to have liposuction and abdominoplasty surgery.
Read more about : Ahawo came to Iran from Kenya for 4 major cosmetic Surgeries. By choosing Iran over her country, the patient saved about $ 20,000 and paid $ 4,700 instead of $ 25,000.
Read more about : What can I eat after liposuction?
Read more about : Tips for fast recovery after vaser liposuction
Read more about : Is liposuction safe?
Read more about : Liposuction Podcast with Dr. Afshan shah
4 important things you should know before liposuction
Am I a good candidate for liposuction surgery?
The first step is to consult with your surgeon. Talk about your goals, the options, the risks, benefits, and the costs. Ask all your questions.
Examining the patient's physical condition by the plastic surgeon
Read more about Lipomatic vs liposuction
Liposuction is a surgical procedure which can accompanied by different risks. So you need to be in a good health condition before you do it. That means you must at least:
Be about 30% of your ideal weight
Have a firm and elastic skin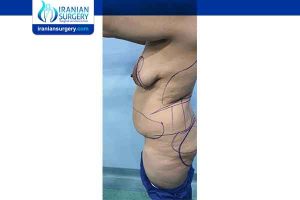 Read more about : What is liquid lipo?
Do not smoke
If you have a diseases, tell your surgeon
Tell your surgeon about any allergies you have and any medications you take, including over-the-counter and herbal supplements. She will likely recommend you stop taking certain meds, such as blood thinners and certain painkillers several weeks before surgery.
Get pre-operative food recipes liposuction surgery
Read more about :