Neck lift in Iran
What is the neck lift?
A neck lift is a cosmetic procedure that removes excess skin and fat around your jaw line, creating a more defined and youthful-looking neck. Results can be long lasting, but neck lift surgery can\'t stop the aging process.
Procedures can include:Removing excess skinRemoving or altering neck musclesLiposuction to remove excess fatBotox injections to address problems with fullness or \"bands\"Kybella injections to remove excess fat under the chinOther neck lifting techniques involve lasers, ultrasound and radiofrequency devices, intense pulsed light, and fillers.
About Iranian Surgery

Iranian surgery website is an online medical tourism platform where you can find the best plastic Surgeons in Iran. The price of a neck lift surgery in Iran can vary according to each individual's case and will be determined based on photos and an in-person assessment with the doctor. So if you are looking for the cost of neck lift in Iran, you can contact us and get free consultation from Iranian surgery.

Why it\'s done
A neck lift is done to diminish signs of aging in the lower part of the face. It\'s often done as part of a face-lift. Your surgeon will ensure you are comfortable during the procedure by using anesthesia.The procedure takes several hours, during which the surgeon makes small incisions around and behind your ears, and a very small one under the chin. The surgeon carefully lifts the muscles of the neck and removes extra skin and fat, then closes the incisions and applies a pressure dressing around your head and underneath the chin.
What do you dislike about your neck?
Be honest with yourself! You\'re putting a lot of time and effort into researching the surgery, so make sure you get the results you want. You also should write down your thoughts on what you\'d like to correct and have that with you at the time of your pre-operative consultation.
Here are some of the most common concerns:
Turkey wattle neckExcess fatToo much skin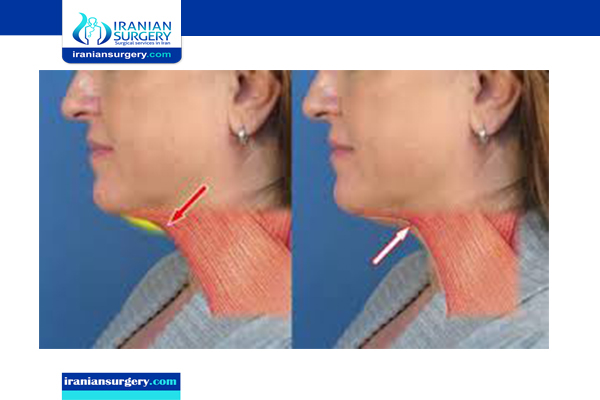 If you have weakened or loose neck muscles, this may cause the \"turkey wattle\" or appearance of neck \"bands.\"Your surgeon may recommend surgery, which involves making cuts under your chin or behind your ears or both to access a neck muscle called the platysma. Sometimes, that may even mean removing some muscle.
Excess fat
During liposuction, your surgeon will make a small incision below the chin and remove the excess fat. If you are undergoing multiple procedures during your neck lift, it is very common for plastic surgeons to begin with liposuction.If this is the only procedure you\'ll need, you should plan to spend up to an hour undergoing the operation.Your incisions will be stitched and bandaged. It\'s important to make sure you understand and follow your doctor\'s instructions on properly caring for the stitches and bandage.
Too much skin
In this procedure,  your surgeon will make similar incisions for a cervicoplasty and lift it into place, securing it with tissue glue or stitches. The cervicoplasty can be completed in about two to four hours epending on the complexity of your surgery.
How should I prepare for a neck lift surgery in Iran?
During your consultation, your surgeon will advise you on what medications to avoid prior to your surgery. Certain medications and vitamins thin your blood and can cause increased bleeding.If you are a smoker, you will need to quit at least two weeks before the surgery and two weeks after. You cannot just plan to cut down. You must not smoke for this time period to ensure proper healing.Also, this is no time for a diet: make sure that you eat properly because this will help your body heal.Make sure you wear loose, comfortable clothing on the day of surgery. You should especially plan to wear a button-down blouse or shirt that does not have to be pulled over your neck or head.You should plan to take at least one week off from work to recover. However, your doctor can determine this based on your personal situation.
Before neck lift surgery
Before you have a neck lift, your doctor will consult with you to evaluate your health and to discuss your surgical goals and expectations. Your doctor will then decide on the surgical method that works best for you. He or she might suggest additional procedures such as a brow lift, eyelid surgery or skin resurfacing that might help give you the results you desire.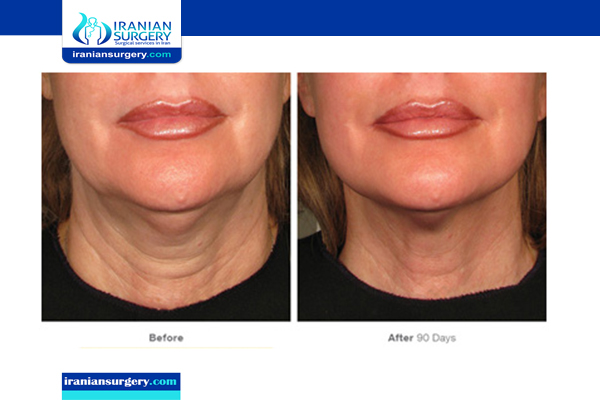 After the neck lift surgery
you\'re likely to have swelling and bruising after neck lift.You might need to wear a special garment that compresses your neck and helps reduce swelling. You\'ll also need to keep your head elevated above your heart and to keep it straight. Don\'t twist or bend your neck.
Incision Locations
Traditional neck lifts place the incisions in front or behind the tragus (the little piece of cartilage in front of the ear), which causes the tissues to pull mostly ho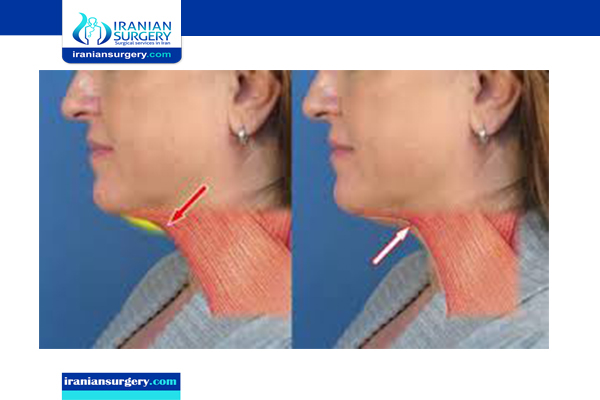 rizontally, distorting the tragus, shortening or elevating the sideburns, revealing a scar, and often resulting in an unnatural look.
Results
It might take several weeks to months for swelling and bruising to fully disappear and up to six months for your incision lines to fade. In the meantime, protecting your skin from the sun is very important, don\'t wear clothing you need to pull over your head and be gentle with your surgical incisions.