How much is it for an arm lift in Iran?
The average cost of arm lift surgery in Iran in 2022 is $ 1000, while the cost of arm lift in the United States is $ 8,500 and in Turkey is $ 2,400, that is why people all over the world choose Iran for their arm lift and liposuction surgery.
If you decide to have an Arm Lift in Iran, reading this article can improve your knowledge about cost of Arm Lift in Iran to a great extent and help you to choose the best city and hospital to undergo Arm Lift in Iran.
In this article we provide you with a comprehensive description of Arm Lift in Iran, the cost of plastic surgery in Iran and the best Iranian Arm Lift surgeons.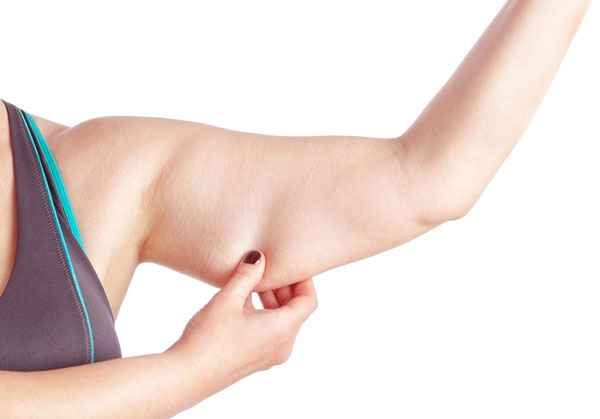 Read more about :  Liposuction Podcast with Dr. Afshan shah
Read more about : Type of face lift
Read more about : Lipomatic surgery , before and after surgery Video
Read more about : Abdominoplasty and Breast reduction and bbl surgery , before and after surgery videos
Read more about : Abdominoplasty with liposuction surgery , before and after surgery videos
General information about Arm Lift Surgery in Iran
The following table describes general information about Arm Lift surgery in Iran including Arm Lift cost in Iran, recovery time, and to name but a few.
| | |
| --- | --- |
| General Information |   |
| Cost | $ 800 – 1500 |
| Anesthesia | General/Local |
| Hospital Stay | 1 Day |
| Back to Work | 1 to 2 Weeks |
| Duration of Operation | 1-3 Hours |
| Minimum Stay in Iran | 1 Week |
About Iranian Surgery
Iranian surgery is an online medical tourism platform where you can find the best cosmetic Surgeons in Iran. All cosmetic surgeons working with Iranian Surgery specialize in plastic surgery and perform cosmetic surgeries in well-equipped hospitals, so after Arm Lift surgery in Iran you will face the least possible complications.
For more information about the cost of Arm Lift in Iran and to schedule an appointment in advance, you can contact Iranian Surgery consultants via WhatsApp number 0098 901 929 0946. This service is completely free.

Why Iranian surgery?
You need a professional medical tourism facilitator in Iran who can provide you with the best medical services. Fortunately, the size of our group allows us to provide intensive care for each patient. And we would like to inform you that in 2019 and 2020, more than 11,000 patients from 53 countries who planned to have cosmetic surgery in Iran received consultation from Iranian Surgery. Of these consultations, 280 facial cosmetic surgeries (nose job , facelift , Eyelid ,forehead reduction , cat eye surgery , hair transplant ), 148 breast surgeries (Breast implant, breast reduction , breast lift) and 224 Bariatric and liposuction surgeries (Lipomatic , Tummy tuck , Vaser liposuction  , Gastric sleeve ,) were performed with complete success under the supervision of the most experienced plastic surgeons in Iran.
What Is Arm Lift?
Arm lift Also known as brachioplasty is a surgical procedure that addresses sagging, droopy arms caused by factors such as ageing, weight loss, and heredity and gives a rejuvenated appearance. Removing the excess skin caused by weight loss or natural aging can tighten loose skin that extends from the underarm area to the elbow. Liposuction is sometimes used in combination to achieve the best results.
Before Arm Lift Surgery
When to Consider an Arm Lift
. If your weight is normal, but you feel your shape is marred by underarm laxity.
. If you have lost a massive amount of weight and are left with excess upper-arm skin and fat that may resemble bat wings.
. If you are willing to accept a scar in exchange for shapelier arms.
Preparing for Your Procedure
How do I prepare for an arm lift procedure?
Your surgeon will provide thorough preoperative instructions, answer any questions you may have, take a detailed medical history and perform a physical exam to determine your fitness for surgery.
In advance of your procedure, your surgeon may ask you to:
. Stop smoking before undergoing surgery to promote better healing.
. Avoid taking aspirin, certain anti-inflammatory drugs and some herbal medications that can cause increased bleeding.
. Be hydrated – regardless of the type of surgery to be performed, hydration is very important before and after surgery for safe recovery.
. Lose weight or make some lifestyle changes, do your best to achieve them to ensure the best results and minimize the chance of complications.
For the easiest recovery period, prepare carefully:
. Have many pillows on hand. Elevating your arms with pillows can help reduce swelling and increase comfort during recovery.
. Stock your refrigerator with lots of fruits and vegetables and lean proteins. Lean protein assists in healing. Salt increases swelling, so avoid it! Prepare frozen meals in advance. High-protein, low-sodium soft foods are best for the first couple of days.
. Decide what you will wear for the day of surgery and the first few postoperative days; pick items that open in front and do not have to be pulled over your head. Wear slip-on shoes.
. Plan where you will recuperate. If possible, have a speakerphone by your bed and a remote control for the TV.
. Schedule time off from work, approximately one week, or two weeks if your job is labor intensive.
. Tend to all of your chores before your surgery, so you don't have to worry about doing chores during your recuperation. You will not be allowed to engage in heavy lifting for several weeks after surgery.
Read more about : How to massage lumps after liposuction?
Read more about : Does fat transfer work for breast augmentation?
Read more about : Liposuction results week by week
What you can expect on the day of arm lift surgery
. Most upper arm lift procedures take at least one to three hours to complete but may take longer.
. Wear comfortable, loose clothing the day of surgery. It is helpful to wear soft tops that open in front and roomy sweat pants.
. You will receive medications to keep you comfortable during the surgical procedure.
. For your safety during the operation, various monitors will check your heart, blood pressure, pulse and the amount of oxygen circulating in your blood.
. After your procedure is completed, you will be taken into a recovery area, where you will continue to be closely monitored.
When you wake up, you may find the following:
. Surgical drains have been placed to remove fluid that accumulates within the incisions.
. A sterile dressing has been applied to the incisions and a compression garment or bandage supports your arms to promote healing and decrease postoperative swelling and bruising.
. You will likely have your arms wrapped from the wrist to the armpit for the first 72 hours.
. Before leaving for home, you (or someone looking after you) should feel comfortable emptying and resetting your drains.
You may go home on the day of surgery or spend a night in the hospital or an aftercare center with a nurse, unless you and your surgeon have decided on other postoperative recovery options. Under no circumstances will you be permitted to go home alone or stay home without another adult present for the first 24 to 48 hours. Follow your doctor's recommendation in relation to this decision.
Who are the ideal Candidates for Arm Lift?
. Healthy Individuals who do not have any medical conditions that might inhibit fast healing such as high BP, High Cholesterol, Diabetes etc., and those who do not have a weak immune system.
. Adults who have significant loose skin folds over the arm.
. You have lost the weight you desire, but are left with redundant underarm skin.
. Adults who show relative stability in weight and are not very obese. This is why the procedure is not performed on children as they show fluctuations in weight during growth.
. People who are ready to maintain the skin tone and amount of fat under the skin after the surgery by a continuous exercise regimen, as not doing so might lead to unwanted fat deposits in other places.
. You are a nonsmoker.
.  You are an adult with significant upper arm skin laxity due to aging.
. You are at a stable weight and have a BMI of less than 30 – 32
. You are Realistic with your expectations
Read more about : Maximum weight for liposuction
Read more about : How to get rid of fluid after liposuction?
Read more about : Does liposuction hurt?
Who should avoid undergoing Arm Lift?
There are certain candidates who should not undergo this procedure, these are:
. Individuals with tight skin of the upper arm are not always suited as the procedure requires stretching the skin.
. Individuals who are overweight (30 pounds above the ideal weight according to BMI) are not ideal as future weight loss can cause loose skin again.
. If the individual can reduce arm size through natural weight loss, they should avoid surgery.
. Individuals who have a tendency to scar or recover slowly from an injury. The scars can take a while to fade.
. Individuals allergic to anesthesia, which will be administered during the procedure.
. Individuals who are chronic smokers and drinkers and cannot quit smoking for at least 2 weeks before the surgery. Nicotine and alcohol slows recovery and leads to avoidable bleeding.
. Individuals with serious medical conditions such as anemia. It can hamper the healing process and might cause further complications.
What are the Advantages and Disadvantages of an Arm Lift?
Pros:
. If the arm's skin has become saggy and droopy, it is advisable for the patient to undergo an arm lift procedure rather than liposuction as an arm lift helps in tightening of the skin.
. A benefit of arm lift is that it yields fast and substantial results.
. The procedure removes excess skin from the arms and giving you the desired look of the arms.
. As there is removal of the skin around the arms, the arms feel lighter and firmer giving a youthful look to the body.
. Accumulation of fat due to various reasons such as heredity problem, lack of exercise, unsuccessful diet results can be treated with the cosmetic procedure.
. The arm lift procedure gives the body a toned appearance which may have a positive impact on the state of mind of the patient.
Cons:
. Visible scars will be seen along the insides of your arms, extending from the armpit to the elbow. With technological advancements in the procedures these scars can be reduced.
. Swelling is a side effect of the surgery. This can be minimised by using supportive wraps after the surgery.
. Postoperative care becomes very important for the patient as there might be risks of development of blood clots, if the patient does not walk on a frequent basis.
. The surgery can be posed with various risks such as scarring, bruising etc., which the patient can avoid by following the preoperative and postoperative instructions advised by the doctors.
Risks and Complications
What are the main arm lift risks & complications?
Before you consent to having surgery, it is important that you consider the arm lift risks and complications. Our surgeons recommend that you take two weeks after the initial consultation to think about all aspects of an arm lift procedure before you have the surgery.
Educating yourself on the risks of this procedure is really important and will allow you to make a fully informed decision. The risks are as follows:
. Seroma
A seroma is a pocket of fluid that collects under the skin. This pocket often develops under or around the area where you have your incision. To reduce the risk of this developing, your surgeon will put drains into your arms after surgery to collect the fluid. Although not very harmful, if a seroma becomes too large, your surgeon may have to drain the excess fluid.
. Scarring
As an arm lift requires your surgeon to make surgical incisions, you will definitely be left with a scar. The incision lines for this procedure are purposely put in places that are as discreet as possible. If scarring is a particular issue for you, you may wish to consider having the mini brachioplasty which produces the least amount of scarring.
You should also be aware that there may also be some asymmetry in the scars between the two arms, but your surgeon will do their best to reduce this.
Some patients experience more severe forms of scarring called keloid or hypertrophic scars. It is important to notify your surgeon if you have had this type of scarring in the past.
. Swelling and bruising
After an arm lift, there may be a large amount of swelling and bruising in the arms. The skin area around the wound may appear darker or lighter in color. You may also find that you experience some swelling of the hands. Swelling generally occurs a few days after the surgery. It can be dealt with by applying ice or frozen peas on the affected area. This should all resolve over time, typically within two to three weeks.
. Infection
You must take any sort of infection seriously if it occurs. In most cases, the infections are only mild wound infections that your surgeon can treat with some antibiotics. If a more serious infection occurs, you may need to go back to the hospital for treatment. It is important that you flag up any signs of infection which can include:
. Any fluid or pus coming out of the incision
. An increasing amount of pain that is not relieved by medication
. Foul smelling discharge
. A temperature greater than 38°C
. Redness or swelling that is starting to spread away from the incision line.
. Fat, tissue or skin necrosis
During an arm lift procedure, areas around the arms might lose their blood supply. If this happens, the area that is affected may die. This is a very rare complication and is called necrosis. It can happen in the fat, tissue or skin of the arms. The necrosis makes the area under the skin firm and uneven in appearance. You will need further surgery to remove these areas if they do develop. The risk of this happening increases if you are a smoker. This is one of the reasons why you must be smoke and nicotine-free for at least 6 weeks before and after your arm lift.
. Sutures
After your procedure, your surgeon will close the incisions with either absorbable or non-absorbable sutures. There is a risk that these may cause irritation, poke through the skin or become visible. If this happens, your surgeon will remove them.
. Bleeding
It is common to experience some minor bleeding after your operation. Bleeding can, however, become more severe. This tends to happen during or immediately after your operation, but can occasionally occur up to 2 weeks later. You may need to have surgery to correct this.
. Pain
The pain is mild and decreases 48 hours after the surgery. Until then, do not move your arm or exert it in any manner, as this may increase the pain. In addition, massage the affected area and apply ice in case the pain is excessive.
During Arm Lift Surgery
What are the different Types of Arm Lift?
There are 4 kinds of Arm Lifts, depending upon the amount of fat and skin to be removed.
. Liposuction: Arm liposuction is an option for you if your skin has enough elasticity to shrink around the remaining tissues after your fat is removed. If your skin has poor elasticity, tissue sagging will be even more pronounced after fat is removed. Liposuction may also be used as an adjunct for fat removal in a standard brachioplasty procedure.
. Limited-incision brachioplasty: If excess hanging skin is located close to the armpit, your surgeon may be able to pull up and tuck this excess skin into the armpit. This works best if you have loose, crepe-like skin in the lower inner arm area near the armpit and do not have too much excess fatty tissue.
. Standard brachioplasty: If your excess skin extends like a bat wing from the armpit to the elbow, the only option is complete removal of the arm flab in a standard brachioplasty.
. Extended brachioplasty: An extended arm lift is similar to a standard brachioplasty, except that the incision is extended along the arm down to the body to include loose skin and fatty tissue that might be just under the arm area along the side of the chest wall. Loose skin in that area is common in patients who have had massive weight loss.
Arm lift procedure
How is an arm lift procedure performed?
The arm lift procedure usually takes between 60 to 180 minutes. It may be done as a day case, but is more commonly an overnight stay in hospital.
An arm lift surgery involves the following steps:
Consent form
You will have to sign a consent form before having your surgery. You will sign this either on the day of your surgery or during your pre-operative assessment a week before. After you sign your consent form, your surgeon will draw some lines on your arms, and discuss the goals of the arm lift.
Anesthesia
Your anesthetist will then give you the anesthetic. For an arm lift, you can either have a general anesthetic or local anesthetic with IV (intravenous) sedation. The type of anesthetic you are given will depend on your surgeon's practice. You and your surgeon will discuss which anesthetic to use during your first consultation.
Incisions
After your anesthetist gives you your anesthetic, the surgeon will clean and put drapes over the treatment area before making the incisions.
The incisions for a brachioplasty can either be made in the armpit or along the back of the arm. These positions allow your surgeon to conceal these scars well.
There are four types of incisions that your surgeon can use:
. Liposuction
Because liposuction incisions are small, the scars are also small. Most liposuction scars fade and are barely perceptible over time.
. Mini brachioplasty (Limited-incision)
For a mini brachioplasty, your surgeon will make a single incision in the shape of a crescent under the armpit. The surgeon may, however, extend the incision into the arm. This is a T-line lift.
This technique is most suitable for people with minimal excess skin and fat in the uppermost region of the arm.
A mini brachioplasty results in a smaller amount of scarring than a standard brachioplasty. Your surgeon will hide the scar well within the armpit. However, the results are only effective in patients with minimal excess skin and fat.
. Standard brachioplasty (inner arm incision)
This technique involves making two separate incisions:
Inner arm incision – this goes from the armpit to just above the elbow, between the biceps and triceps.
Back of the arm incision– this goes from the armpit to just above the elbow along the tricep region.
It is most suitable for those with a moderate amount of excess skin and fat. Your surgeon will remove the excess skin and fat, then tighten and reshape the underlying tissues.
The scar is well hidden when the arms are held at the side, and this technique is thought to achieve a better result.
. Extended Brachioplasty
The incision for an extensive brachioplasty runs from the elbow, through the armpit, and into the side of the chest.
After your surgeon makes the incision, they will remove excess skin and fat, then tighten the underlying tissues. They will either remove the excess fat directly, or use liposuction to remove it.
As this technique results in maximal scarring that extends to the side of the chest, surgeons do not often use it.
Your surgeon will discuss the different techniques and suggest which one will achieve the best results for your body.
Closing the incisions
Your surgeon will close the incisions using external stitches. They will then wrap a tight bandage around your upper arms. You may also have some small drainage tubes put under the skin to help reduce swelling and bruising. Usually, you surgeon will remove these drains before you go home.
Return to the ward
After your arm lift procedure, you will be taken to the ward to recover from the anesthetic. You will either be able to go home on the same day but it is likely that you will have to spend one night in hospital following the procedure. You should be able to go home to rest the next day.
Read more about : Bbl in Iran
Read more about : Liposuction in Iran
Read more about : Fever after tummy tuck
Read more about : Pain after liposuction flanks
Read more about : Lipomatic vs liposuction
After Arm Lift Surgery
Aftercare and Recovery
Your surgeon will discuss how long it will be before you can return to your normal level of activity and work. After surgery, you and your caregiver will receive detailed instructions about your postsurgical care, including information about:
. Drains, if they have been placed
. Normal symptoms you will experience
. Any potential signs of complications
Immediately after your arm lift
You may be placed in a compression garment or wrap immediately following surgery. Wear this exactly as directed. Remove it only as directed for cleansing incisions or showering. You must have a responsible adult take you home and remain with you continuously for at least 24 hours after surgery. Although rare, emergencies do occur. You should have someone help you to the bathroom the first few times in case you experience dizziness or lightheadedness.
. Drink only liquids for the first few hours after surgery. Advance slowly to small, light meals. If you experience nausea or vomiting more than once, call your doctor. Excessive vomiting and retching can result in bleeding beneath the skin.
. Gently get out of bed as soon as possible after your surgery. Sit with your legs hanging over the edge of the bed or chair for a few minutes before standing. Begin to walk as much as possible as soon as you can, but do not exert yourself. Avoid strenuous activities that involve arm movement, such as raising your arms over your head or lifting. A balance of rest and reduced activity will speed up your recovery.
. You will have a mild to moderate amount of pain and discomfort. This should be easily controlled with oral medications.
. The discomfort and pain should begin to decrease within 48 hours after surgery. If you have a significant increase in pain after this period, call your plastic surgeon. Severe pain is rare; if you experience this, call the doctor immediately.
. Expect bruising and swelling. These symptoms will peak within the first 36 to 48 hours after surgery and will gradually subside over the next ten to fourteen days. To minimize swelling, sleep with your arms elevated with pillows for two weeks after the surgery.
Recovery time frame following an upper arm lift
You will need a few weeks to recover and heal from an arm lift procedure. It will be at least one or two weeks before you can return to work and about ten days before you can drive.
. During the first week, avoid activities that raise your blood pressure, which could cause bleeding at the operative site.
. Do not subject your incisions to excessive force, abrasion or motion during the time of healing.
. Walking is the safest exercise, especially during the first week.
. Avoid exercises that directly stress the area of your surgery for a full four weeks.
. After a month, you can start cardiovascular activities, such as riding a stationary bicycle or brisk walking.
. Avoid heavy lifting, contact sports and jogging for up to six weeks.
. By six weeks after your arm lift procedure, you should be able to resume your normal level of activity.
Follow your plastic surgeon's postoperative instructions. Recovery instructions that you can expect include the following:
. Walking: Although your arms will be sore for several days, you should be up and walking the day after surgery, which is the best way to reduce the chances of blood clotting in the legs. You should be able to resume some of your normal daily activities within several days after surgery.
. Sleeping: During the first two weeks following your upper arm lift, attempt to sleep with your arms elevated on two or three pillows. This ensures drainage of fluids from your upper extremities, reducing inflammation and tension on your incision lines.
. Showering: Your surgeon may remove your dressings and wraps on your first postoperative visit, probably within five days of your surgery. You can then take a shower. After showering, simply pat your incisions dry and begin wearing your arm compression garment.
. Swelling: Arm swelling may take three to five weeks to subside. Keeping your arms elevated, according to your surgeon's instructions, will shorten this period.
. Driving: If you are taking pain medication, it is not safe to drive a car within 24 hours, since your reflexes and alertness may be altered.
. Mild Exercise: Walking, stretching and moving your arms and legs while sitting will reduce swelling and prevent clotting. If you should feel pain or pulling in the incision area, stop the activity.
. Scarring: Everyone's body is different and many factors contribute to scar healing. Your scars will be firm and pink for about six weeks. Expect that it will be at least nine to 12 months before your arm lift scars lighten in color and become as flat as the rest of your skin.
How long will the Results last?
As long as your weight does not fluctuate, you should expect the results of your upper arm lift to last for many years. Your body will continue to age, including your skin. This may lead to loose skin in the future. If you gain considerable weight after the surgery and then lose the weight, loose skin will return. In either scenario, subsequent arm laxity will be far less significant than before your surgery.
Arm Lift Surgeons
How can I find the best Arm Lift surgeon in Iran?
Arm Lift surgeons in Iran can make your body more appealing. Arm Lift surgeons in Iran can also help you in making your final decision about what type of Arm Lift is more suitable for you.
It is important that you seek the assistance of experienced and skilled Arm Lift surgeons in Iran who have provided a suitable condition for people with limited budgets to undergo Arm Lift in Iran easily. It is worth explaining that the quality provided by Iranian surgeons is far higher than other countries including Turkey and India.
Arm Lift surgeons in Iran, have performed numerous procedures annually which make them more experienced than other countries' plastic surgeons, due to high demand and low cost of Arm Lift surgery in Iran, thousands of people travel to Iran every year to undergo Arm Lift in Iran with the best Arm Lift surgeons at an affordable and reasonable price.
The factors that the best Arm Lift surgeons should have:
Experience
Because of performing a great number of procedures, they become knowledgeable and highly skilled which make them very famous worldwide.
Expertise in different types of Arm Lift surgery
It is of paramount importance that your surgeon be expert in various types of Arm Lift surgery.
We are happy to introduce a great number of Iranian surgeons who have all two above-mentioned features.
Plastic surgery hospitals in Iran
Tehran hospitals                                                                        
Moheb Kosar Hospital
Imam Khomeini Hospital
Ebnesina Hospital
Parsian Hospital
Pasteurno Hospital
Kasra Hospital
Treata Hospital
Shiraz hospitals
Mirhoseini Hospital
Ordibehesht Hospital
Mir Hospital
MRI hospital
Dena Hospital
Abualisina Hospital
Ghadir Mother and Child Hospital
Mashhad hospitals
Imam Reza Hospital
Mehregan Hospital
Hashemi Nezhad Hospital
Farabi Hospital
Mehr Hospital
Sina Hospital
Bentolhoda Hospital
Arm lift cost in Iran
How much does an arm lift cost in Iran?
There are many factors that determine the overall Arm Lift cost, including:
The surgeon's skill: The most skilled and best Arm Lift surgeons are in high demand.
The type of Arm Lift surgery: Complicated procedures take longer time and therefore their cost is more.
Geographical location: the cost Arm Lift surgery is varied according to geographical location.
The average cost of arm lift surgery in Iran in 2021 is $ 700.
Other countries arm lift cost (Approximately)
USA             $8,500
Singapore    $2,600
Malaysia     $1,900
India             $1,400
Turkey          $2,400
10 common question about arm lift surgery
how long does it take to recover from an arm lift?: How long does it take to recover from brachioplasty? Usually, initial recovery takes about 10 to 14 days. Complete recovery should take about 4 to 6 weeks. However, the incisions only fully heal after about one year.
How can I tighten loose skin on my arms?: Here are six ways you can tighten loose skin.
Exercise. Building muscle mass through weight training exercises can help decrease the appearance of loose skin, especially if the loose skin is from weight loss. …
Firming creams. …
Supplements. …
Lose more weight. …
Massage the area. …
Cosmetic procedures.
What can I expect after an arm lift?: In the first few days after an arm lift:
Avoid lifting your arms above shoulder level for three to four weeks.
Avoid physical and athletic activities with your arms that might stretch the incisions for four to eight weeks after surgery.
How do I get rid of the wings on my arms?: Arm lifts
Stand with the feet hip-width apart.
Hold a dumbbell in each hand, with the palms facing inward toward the body.
Raise the arms in front of the body, with the dumbbells at shoulder-height.
Extend the arms to the side, so that the body forms a T-shape.
Lower the arms to the sides.
How do you tone your arms?: Best Arm Exercises: Lateral Raise (aka Side Raise)
Stand tall with knees slightly bent. …
Keep a slight bend in your elbows as you raise your arms out to the sides until the dumbbells are level with shoulders (make sure your palms are facing the floor).
Lower your arms; complete 8 to 12 reps.
Can you get lipo on your arms?: Arm liposuction is a cosmetic procedure that can remove excess fat from certain spots on the arm, usually the upper arm or the fat pads where the arms meet the body in front and back. Typical costs: … Arm liposuction is considered a cosmetic procedure, so it typically is not covered by health insurance.
How do I get rid of the fat on the back of my arms?: The 9 Best Ways to Lose Arm Fat
Focus on Overall Weight Loss. Spot reduction is a technique that focuses on burning fat in a specific part of your body, such as the arms. …
Start Lifting Weights. …
Increase Your Fiber Intake. …
Add Protein to Your Diet. …
Do More Cardio. …
Cut Down on Refined Carbs. …
Set a Sleep Schedule. …
Stay Hydrated.
What causes sagging skin on arms?: Skin sagging treatment – underarms. Loose skin and tissue under the upper arms is common. It may be caused by aging, weight loss, or other reasons. The muscles in the back of your arms are called the triceps.
What causes Crepey skin on arms?: Causes of crepey skin
Crepey skin can also result from aging, a lack of moisture, excessive weight loss, or any combination of these. The ultraviolet light in the sun\'s rays break down collagen and elastin in skin that help it stay tight and wrinkle-free. … Dryness for any reason can cause crepey skin.
What is an upper arm lift?: An arm lift, or brachioplasty, is a surgical procedure that: Reduces excess sagging skin that droops downward. Tightens and smoothes the underlying supportive tissue that defines the shape of the upper arm. Reduces localized pockets of fat in the upper arm region.