| | |
| --- | --- |
| Procedure | Minimum price    Maximum price |
| Mini tummy tuck | $US 1,000           $US 2,000 |
| Complete tummy tuck | $US 1,500           $US 3500 |
| Extended tummy tuck | $US 1,500           $US 4,000 |
General information about Tummy tuck in Iran
The following table describes general information about Tummy tuck surgery in Iran including Tummy tuck cost in Iran, recovery time, and to name but a few.
| | |
| --- | --- |
| General Information |   |
| Cost | $ 1000- 4000 |
| Anesthesia | General |
| Hospital Stay | 1 Day |
| Back to Work | 1 to 2 Weeks |
| Duration of Operation | 2-4 Hours |
| Minimum Stay in Iran | 5 Days |
If you decide to have Tummy tuck in Iran, reading this article can improve your knowledge about cost of Tummy tuck in Iran to a great extent and help you to choose the best hospital to undergo Tummy tuck in Iran.
In this article we provide you with a comprehensive description of Tummy tuck, the cost of Tummy tuck in Iran and the best Tummy tuck surgeons in Iran.
Why tummy tuck in Iran?
As we all know in many countries plastic surgery is a luxury nor every can afford. and tummy talk or abdominoplasty is no different. that's why many people travel abroad to get this surgery at a lower price. and that' where Iran comes into the picture. with its high number of successful surgeries and unbeatable prices it has caught the eyes of may people all over the world. So, if you are someone who is looking for a reliable destination to get a tummy tuck, Iran can be your best bet. So, I suggest you contact our support team right now to get the answers to all your questions including tummy tuck cost in Iran.

Here are some of the reasons why you must consider abdominoplasty in Iran :
. highly experienced surgeons who have successful performed thousands of surgeries.
. considerably lower costs of medical services and accommodation
. and not to mention a gorgeous environment and a rich cultural atmosphere that would make it hard to leave even after a full recovery.
Undoubtedly, Iran is the most professional country in Asia and one of the leading countries in the world for performing Tummy tuck. Tummy tuck in Iran is performed in a completely specialized way and under the supervision of the professional doctors and in the most modern hospitals of Iran.
Before performing Tummy tuck in Iran, You will do the necessary tests and then the necessary examinations are performed by an anesthesiologist. Therefore, there is no need to worry about your health condition after Tummy tuck in Iran, because Tummy tuck in Iran is performed by the best cosmetic surgeons and Anesthesiologists in the most specialized medical centers.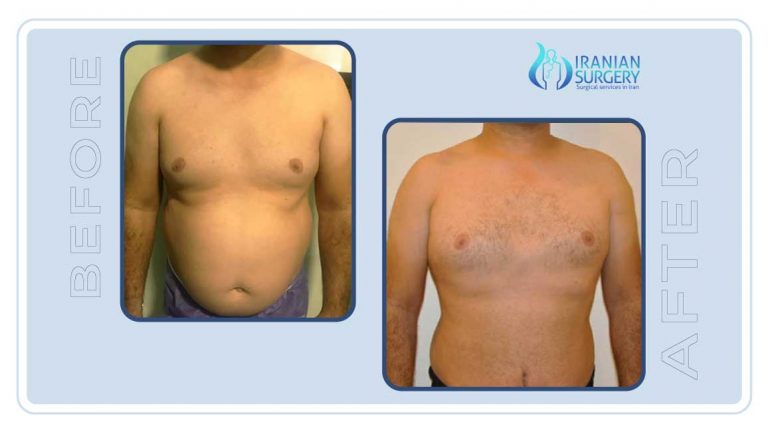 Read more about : Lipomatic in Iran
Read more about : Brazilian Butt Lift in Iran
Read more about : Liposuction in Iran
Tummy Tuck Surgery Cost in Iran
With Iranian Surgery, the average cost of tummy tuck in Iran (with the Best cosmetic surgeons) is between $ 1500 and 3000.
There are many factors that determine the overall Tummy Tuck cost, including:
The surgeon's skill: The most skilled and best Tummy Tuck surgeons are in high demand.
The type of Tummy Tuck surgery: Complicated procedures take longer time and therefore their cost is more.
Geographical location: the cost of Tummy Tuck surgery is varied according to geographical location.
Advantages of Tummy Tuck in Iran
When considering the places to visit to undergo a tummy tuck surgery, different factors put Iran on top of the list:
1. Quality of work
2. Experienced surgeons
3. The cost of medical services
4. The cost of Accommodation
5. the environment
In the recent years, Iran has turned into a hub in medical operations. So, it has no shortage of specialist surgeons who are more than qualified to perform this cosmetic procedure. This has created a competitive atmosphere in which all doctors strive for achieving a higher quality of work and better results.
The cost of accommodation, travel, food and tourism in Iran is very low compared to other countries. A fact that, every year, brings a large number of tourists and people looking to get cosmetic surgeries to Iran.
Hi, my name is Parniyan, and I can help you with the information, prices and packages we offer regarding tummy tuck in Iran via WhatsApp.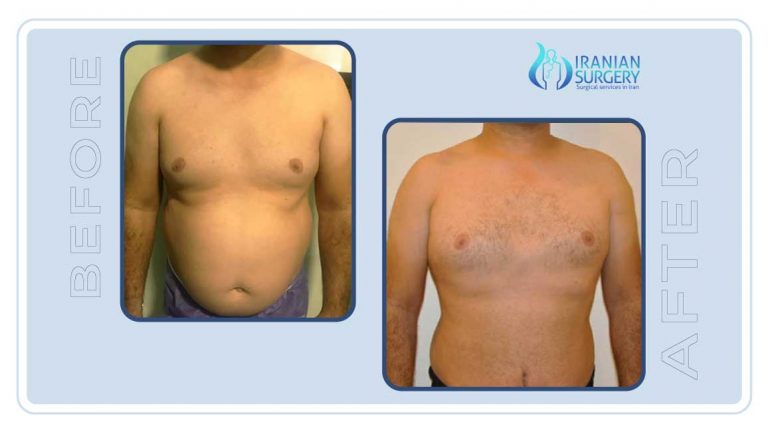 Tummy Tuck surgeons in Iran
How can I find the best Tummy Tuck surgeons in Iran?
Tummy Tuck surgeons in Iran can make your body more appealing. Tummy Tuck surgeons in Iran can also help you in making your final decision about what type of Tummy Tuck is more suitable for you.
It is important that you seek the assistance of experienced and skilled Tummy Tuck surgeons in Iran who have provided a suitable condition for people with limited budgets to undergo Tummy Tuck in Iran easily. It is worth explaining that the quality provided by Iranian surgeons is far higher than other countries including Turkey and India.
Tummy Tuck surgeons in Iran, have performed numerous procedures annually which make Tummy them more experienced than other countries' plastic surgeons, due to high demand and low cost of Tummy Tuck in Iran, thousands of people travel to Iran every year to undergo Tummy Tuck in Iran with the best Tummy Tuck surgeons at an affordable and reasonable price.
Read more about : Best plastic surgeon in Iran
The factors that the best Tummy Tuck surgeons should have:
Experience
Because of performing a great number of procedures, they become knowledgeable and highly skilled which make them very famous worldwide.
Expertise in different types of Tummy Tuck surgery
It is of paramount importance that your surgeon be expert in various types of Tummy Tuck.
We are happy to introduce a great number of Iranian surgeons who have all two above-mentioned features.
Here are the Iranian Surgery plastic surgeons who perform tummy tuck in Iran:
Dr. Zarei
Dr. Amali
Dr. Fadaei
Dr. Razmara
Plan your tummy tuck in Iran with the best plastic surgeons.
Iranian Surgery is a medical tourism company in Iran that cooperates with the best plastic surgeons, specialists and hospitals and offers world-class treatments at an affordable cost.
Read more about : plastic surgery in Iran before and after
Read more about : Rhinoplasty in Iran
Read more about : Facelift in Iran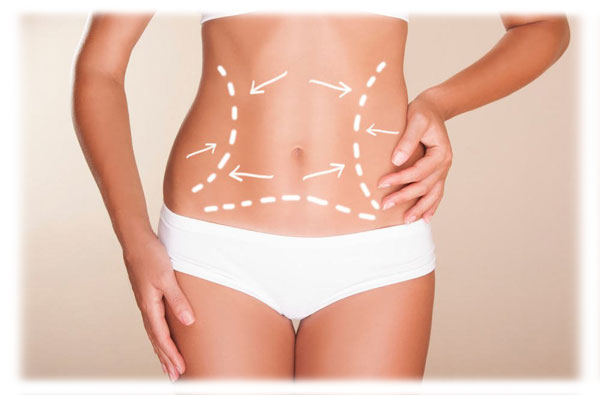 Tummy tuck podcast
Abdominoplasty Podcast with Dr. Afshan shah
Read more about : Brazilian Butt Lift in Iran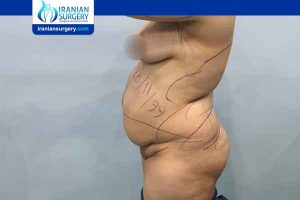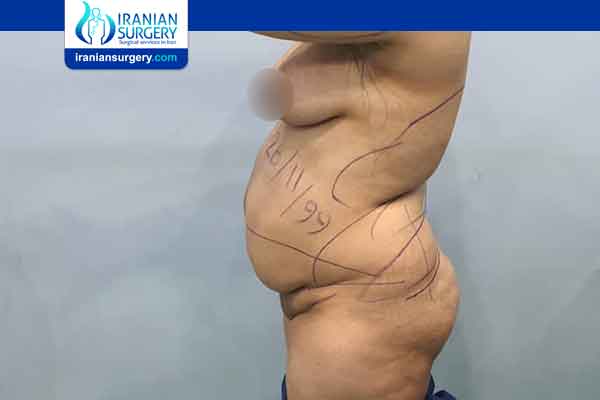 What is Tummy Tuck (abdominoplasty)?
A tummy tuck, or abdominoplasty, is a cosmetic surgery to improve the shape of the tummy area (abdomen).
It can involve removing excess loose skin, fat and stretch marks and tightening the abdominal muscles. It is sometimes combined with liposuction to help shape the abdomen. The results can be long lasting, particularly if you keep to a healthy weight after your surgery.
It is popular following pregnancy, massive weight loss or whenever a flabby abdomen with weak muscles impairs body contour.
It's not a quick fix for losing weight as the procedure is usually only recommended for people with a healthy body mass index (BMI).
Read more about : Fat transfer for breast augmentation

When to consider a Tummy Tuck
. If you've got flab, stretch marks or excess skin in your abdomen that does not improve with diet or exercise.
. If the shape of your abdomen has been affected by pregnancy or massive weight loss.
. If you feel that your protruding abdomen is unattractive.
. If your self-confidence is marred by your stomach contour.
How should I prepare for a tummy tuck procedure?
Your surgeon will provide thorough pre-operative instructions, answer any questions you may have, take a detailed medical history and perform a physical exam to determine your fitness for surgery.
In advance of your procedure, your surgeon will ask you to:
. Stop smoking well before undergoing surgery to better promote healing.
. Avoid taking aspirin, certain anti-inflammatory medications and some herbal medications that can cause increased bleeding.
. Regardless of the type of surgery to be performed, hydration is very important before and after surgery for safe recovery.
. If he or she recommends weight benchmarks or lifestyle changes, do your best to achieve them to ensure the best results and minimize the chance of complications.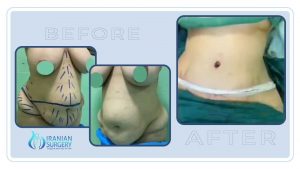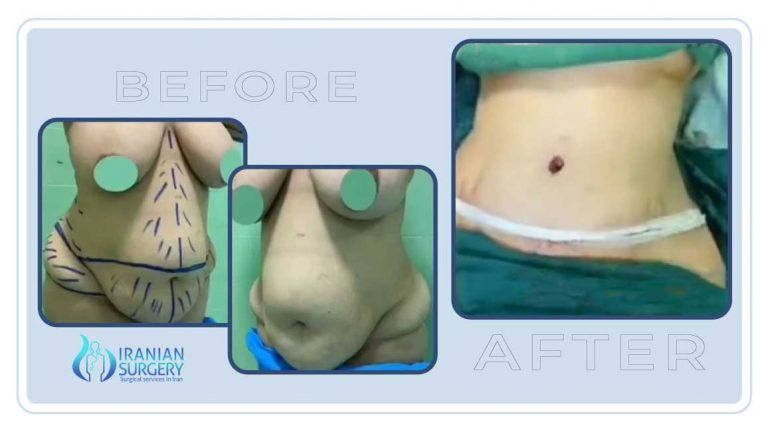 Before Tummy Tuck Surgery in Iran
Tummy tuck and liposuction in Iran is performed in a completely specialized way and under the supervision of the professional doctors and in the most modern hospitals of Iran.
Before performing Tummy tuck (abdominoplasty) in Iran, You will do the necessary tests and then the necessary examinations are performed by an anesthesiologist. Therefore, there is no need to worry about your health condition after Tummy tuck (abdominoplasty) in Iran, because Tummy tuck or mini tummy tuck surgery in Iran is performed by the best plastic surgeons and Anesthesiologists in the most specialized medical centers.
. If you have children, arrange for them to be cared for.
. If you will not have someone to prepare every meal, have easy-to-reheat meals on hand or cook your own and freeze them for heating up later. Choose healthful meals and snacks.
. Place all of your food and toiletries within easy reach, preferably at hip level, so that you do not have to reach, bend over or climb up to get them.
. Purchase several bags of frozen peas, usually three "sets" of what you will require for icing your surgical area.
. Have an area set up on your nightstand for your medications, with a medication organizer (with day and time dose compartments) and a written backup schedule/check list.
. Place several bottles of water and plain, low-sodium crackers on your nightstand.
. Place Wet-naps, Kleenex and a roll of paper towels within reach.
. Place a digital thermometer near the bed so that you will be reminded to take your temperature.
. Make sure your remote controls have fresh batteries or are fully charged.
. Have plenty of reading materialand movies ready in advance so that you will have something to do when you are not sleeping.
. Have your cellphone, charger cord and a power supply nearby as well. You can use your cellphone in an emergency and also to call or text your caretaker.
. Set up your bed with plenty of pillows, including body pillows. If you have a recliner, you may wish to sleep there instead.
Whether your surgery is performed on an inpatient or outpatient basis and whether you stay overnight at a recovery center is based on many variables, including your medical issues, the amount of surgery you will undergo, the length of time your surgery takes, other procedures that may be performed at the same time, and the availability of your caregiver at home. Your board-certified plastic surgeon is your best guide. If you go home the same day, be sure to arrange for someone to drive you home after surgery and to stay with you for at least the first night following surgery.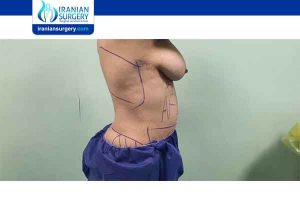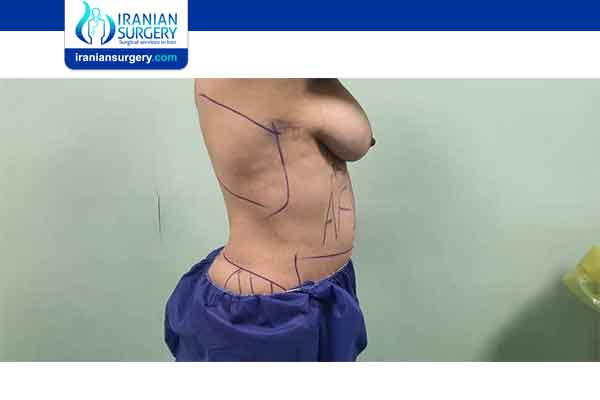 What can I expect on the day of tummy-tuck surgery in Iran?
Your tummy-tuck surgery may be performed in a hospital, free-standing ambulatory facility or an office-based surgical suite. Your surgeon will give you an estimate of how long your surgery will last based on the details of your surgery.
. You will receive medications to keep you comfortable during the surgical procedure. Local anesthesia combined with sedation may be an option or you will receive general anesthesia. An anesthesiologist or nurse anesthetist will be present to administer sedatives or general anesthesia and assist in monitoring.
. For your safety during the surgery, various monitors will be used to check your heart, blood pressure, pulse and the amount of oxygen circulating in your blood.
. Your plastic surgeon will follow the surgical plan discussed with you before surgery. Once the surgery has begun, he or she may decide to combine various techniques or change a technique to ensure the best result. It is important that you feel comfortable and trust your doctor to make these decisions.
. The surgical dressings used will depend on the procedures you undergo. Surgical drains may also be placed.
. After surgery, you will be taken into a recovery area, where you will continue to be closely monitored.
. Before leaving for home, you (or someone looking after you) should feel comfortable emptying and resetting your drains.
. You may go home on the day of surgery or spend one or two nights in an aftercare center with a nurse, unless you and your plastic surgeon have made other plans for your immediate post-operative recovery. * Under no circumstances will you be permitted to go home alone or stay home without another adult present. Follow your doctor's recommendation in relation to this decision.
What are the Advantages and Disadvantages of Tummy Tuck?
Pros:
. Tummy-tuck surgery will restore a flat tummy that is rigid and well set.
. It helps to trim the waist to one's desired size.
. You will have a more youthful-looking body, which will show better in clothes and swimwear.
. The surgery eliminates unwanted skin lesions and the skin imperfections that exists on the stomach.
. It can be used along with the other clinical methods like liposuction to multiply the benefits on the body.
. Stretch marks can be found in both men and women. They appear as a result of the skin either growing or reducing in size. These marks are visible on particularly those who undergo weight loss programs and pregnant women. Stretch marks can be reduced or eliminated by the tummy tuck procedure and it helps in the process of increasing the skin quality of the people.
. It improves the psychological well-being of the patients who are dissatisfied by their current body shape.
. No risks can be associated with the combination of tummy tuck procedure and the other clinical procedures.
. The removal of the skin that is in excess does not cause the infections that occur in the folds of skin (that otherwise occur due to improper hygiene and sweating).
Cons:
. You will have a permanent scar (located in the bikini area) that usually does not go fade, but this can easily be covered up by clothes, or even bathing suits.
. Another pregnancy may influence surgery results, so it is best to wait until you've finished having children before undergoing this procedure.
. This is an age-dependent outcome, hence it is important for you to understand all the possible outcomes and complications of the procedure before making a decision.
. Weight gain following abdominoplasty may negatively affect your surgery results.
What are the Risks and Side effects of Tummy Tuck?
Fortunately, significant complications associated with tummy tucks are infrequent and the satisfaction rate is high. The overall complication rate is small if the operation is done by an experienced plastic surgeon operating in an accredited facility.
. There will be swelling which will obscure the actual result until the treated area is healed. This swelling can be controlled by bandages and compression garments.
. Standing and walking can be difficult in the first week after the surgery.
. The patient is likely to feel some pain and discomfort in the first couple of days after the surgery which can be dealt with by pain medication. Bruising is also a common complication.
. There may be fluid accumulation in the operated which can be drained by small pipes attached to the abdomen.
. Incision scars run from one end of the hip to the other. They heal over time but there is a risk of them not fading completely. Anti-scarring medication can help in this.
. Slight irritation around the incision sites where the ducts were inserted.
. Loose skin or ripple. The skin is usually pulled and pulled back after a few months. But in some people the skin may remain a little loose.
. Numbness or other changes in skin sensation
. Allergic reactions
. Damage to underlying structures
. Adverse reaction to anesthesia
. Hematoma or seroma (an accumulation of blood or fluid under the skin that may require removal).
. Bleeding
. Poor wound healing
. Skin loss
. Skin discoloration
. Fatty tissue found deep in the skin might die (fat necrosis)
. Asymmetry
. Nerve damage
. Suture rupture
You can help minimize certain risks by following the advice and instructions of your board-certified plastic surgeon, both before and after your tummy-tuck surgery.
Ideal Candidates For a Tummy Tuck
There comes a time when you realize that efforts at dieting and exercise are yielding lower numbers on your bathroom scale but not changing the appearance of your sagging and protruding abdomen. The following are some common reasons why you may want to consider a tummy tuck:
. Aging, heredity, pregnancy, prior surgery or weight fluctuations have left you with extra skin on your abdomen, abdominal muscle weakness, or both.
. You do not smoke. Smoking slows down the healing process and increases the risk of serious complications during and after surgery. If you smoke, you must quit at least six weeks before surgery.
. Your weight is stable. Slender individuals with extra fat and loose skin in the lower tummy are the best candidates; if you are generally obese, this procedure is not appropriate for you.
. If you have a significant amount of intra-abdominal fat surrounding your internal organs, you may need to slim down before considering a tummy tuck.
. You are physically healthy. You must be in relatively good physical shape to tolerate this procedure.
. You are finished having children. The muscles that are repaired during an abdominoplasty can separate again during future pregnancy.
. Internal or external scars from any previous abdominal surgery may also affect your candidacy.
If you are in good general health, have a positive attitude and realistic expectations, you are most likely a good candidate for this procedure.
Who should avoid undergoing a Tummy Tuck?
. Pregnant women cannot undergo this procedure. However, pregnancy happens to be a major cause for women to undergo this procedure. Excess skin that becomes impossible to lose can be removed through abdominoplasty.
. Heart patients and individuals with circulatory disorders must refrain from undergoing this procedure unless cleared by their cardiologists.
. Individuals who have had major surgeries like kidney transplant, in the area in the past must be extremely careful as they have an increased risk of complications.
. Small, uncomplicated hernia repairs can be performed with a tummy tuck surgery.
. Smoking: Non-smokers are preferable, or smokers who quit at least six weeks before surgery.
. Amount of intra-abdominal fat surrounding your internal organs: You may need to slim down before considering a tummy tuck.
. Intention of having more children: Muscles repaired during an abdominoplasty can separate again during future pregnancy.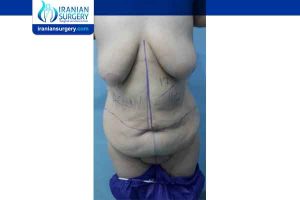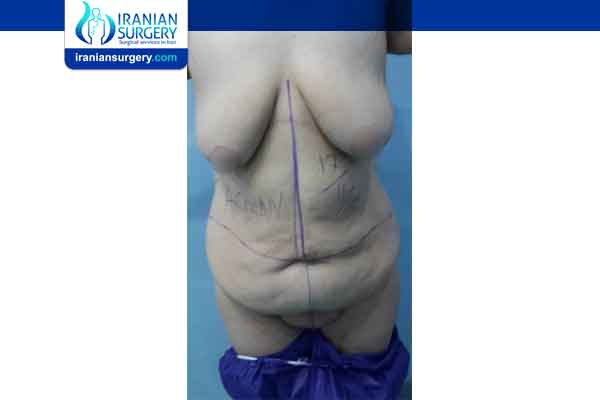 Important things to know about Tummy Tuck
. Women who are planning a pregnancy, people who can achieve results with exercise and people planning weight loss regimes should not undergo a tummy tuck surgery.
. Patients should adequately relax after this surgery and should take all the precautions that the doctor asks for.  Patients generally need to give themselves 4 weeks to recover from a tummy tuck. They also need to take an approval from the doctor, before flying back to their country after this surgical procedure is performed.
. There are certain risks that are associated with this surgery like infection, scarring, persistent pain, possibility of revisional surgery, bruising, numbness, recurrent loosening of skin, fluid accumulation, blood clots, general allergy to blood anesthetics, fat necrosis (fatty tissue in the skin might die), and deep vein thrombosis, cardiac and pulmonary complications.
. The surgeon asks patients to sign consent forms to ensure awareness of the patient about how the procedure will take place and also about the associated risks. Therefore, one must be thoroughly informed about the surgery and must clarify any doubts that they might have.
. Certain tummy tuck procedures require the use of surgical drains. These help in the discharge of fluids during the recovery time. These are generally removed after 1-2 weeks. During this time, the patients should be very careful while taking a shower.
. A tummy tuck can take place in a hospital, an accredited office-based surgical facility, or a licensed ambulatory surgical centre.
. The patient should get a prior medical examination done and should inform the doctor of any health conditions or associated risk factors that he may have.
. Smoking, consumption of blood thinning and other herbal medicines should be stopped at least one week prior to the surgery.
. If the surgery is taking place on an outpatient basis, then one must arrange somebody to drive them at the place of rest and stay with them for the first night after the surgery.
During Tummy Tuck surgery in Iran
What are the different types of Tummy Tuck?
A personal consultation with your board-certified aesthetic plastic surgeon will determine the best option for you. Here are some different kinds of Tummy Tuck:
. Full Tummy Tuck
In addition to the incision across the lower abdomen, a traditional tummy tuck involves an incision around the navel. Excess skin is removed, muscles are tightened and liposuction may be used to contour the abdomen. This surgery removes skin from above the navel down to the pubic area that has been compromised by pregnancies, genetic laxity or obesity.
. Mini Tummy Tuck
If you only need a small amount of skin or fat removed, you can have a mini tummy tuck.
A single incision is made in the pubic area, which will be placed as low as possible and can range from a few inches to the entire span of your abdomen. Through this incision, your surgeon will remove excess skin, tighten slack muscles and possibly use liposuction to further refine the area. The ideal candidate for a mini-tummy tuck has laxity and protrusion below the navel. A mini-tummy tuck is usually recommended for those who have always been in fairly good shape but cannot achieve their aesthetic goals with diet and exercise.
. Extended or High Lateral Tension Tummy Tuck
If you have excess skin in the love handles or hips, your incision can be made longer to address this problem. The high lateral tension tummy tuck was one of the first procedures developed to address skin excess after significant weight loss or pregnancy. The technique uses a layer in the deeper tissue to support and maintain the repair. This procedure includes a tummy tuck in the front of the abdomen and transfers the lift over the hip to the side of the thigh to improve contour in this area, suspending and improving the hip and thigh. You can simulate the effect by grabbing the skin on the sides of your waist and pulling up as if you're putting on a pair of pants.
How is a tummy tuck procedure performed?
In this surgical procedure, your surgeon will remove your loose abdominal skin and tighten up your abdominal muscles with sutures.
. Your surgeon will mark your abdomen to indicate the location of the incisions, the center of your torso and the location of the repositioned navel.
. A solution of lidocaine (a local anesthetic) and epinephrine (a vasoconstrictor that controls bleeding by constricting blood vessels) will be injected.
. The primary tummy tuck incision will be above the pubic mound, from one hipbone to the other. In a full abdominoplasty, another incision is made around your navel. In a mini-tummy tuck, your surgeon will use a shorter incision.
. The surgeon will loosen the skin from your abdominal wall to your ribcage and then place sutures in the fascia of your abdominal muscles to pull them into a tighter position. This is the muscle repair portion of the surgery.
. After your abdominal muscles have been sutured, your surgeon will remove excess fat by liposuction or other methods. Your abdominal skin is then stretched down over your incision line and the excess skin is removed.
. Next, your surgeon will mark the placement of your navel. Although the skin around your navel has been moved, the navel almost always stays in the same place. Your surgeon cuts a hole through the redraped skin and sutures it around your navel.
. Your surgeon will use tissue glue, sutures, staples or Steri-Strips to close the incisions.
. In a full abdominoplasty, the surgeon will often insert one or more drains to prevent fluid buildup, which can cause pressure on the incision. The drain is a clear plastic tube placed through a very short incision below the main incision, which leads out of the body to a small oval-shaped bulb. Each time you empty a bulb and before you close it again, you will be asked to squeeze it to help drain the wound.
The goal of your aesthetic plastic surgeon and staff is to help you achieve the best results and to make your surgical experience as easy and comfortable as possible.
Depending on what exactly you're having done, the operation can take between two and four hours, but this may vary between surgeons.
After Tummy Tuck Surgery in Iran
Aftercare and Recovery
Your doctor will discuss how long it will be before you can return to your normal level of activity and work following liposuction. After surgery, you and your caregiver will receive detailed instructions about your post-surgical care, including information about:
. Drains, if they have been placed
. Normal symptoms you will experience
. Any potential signs of complications
Immediately after your tummy tuck
You may expect the following immediately after the procedure:
. As the anesthesia wears off, you may feel dizzy, disoriented, and nauseated. These sensations should pass within a few hours, although some types of oral pain medications may cause these symptoms to recur.
. If you return home the same day, you will need someone to drive you. Depending on the extent of the procedure, you may be required to spend a night or two in the hospital recovering from surgery.
. Immediately following an abdominoplasty, expect your abdomen to feel very sore or tender. Any pain you feel can be controlled with pain medications.
. Most tummy tuck patients require several days of bed rest, even if they return home the same day as their surgery.
. Your incision site will be covered with a dressing to keep the area clean and protected. You will also be wearing a wide elastic compression garment to reduce swelling and provide support to the skin as it tightens. You will wear this garment for several weeks.
. Depending on the extent of your abdominoplasty, you may have tubes in your incision to drain away fluid. You will be asked to empty the drains a few times a day and keep track of how much fluid comes out. Drains are usually removed from three to fourteen days after your surgery, depending on how much fluid is coming out.
. If you have traditional sutures, these will typically be removed within the first week or two (absorbable sutures will not have to be removed).
. Your surgeon should provide you with detailed instructions for managing your drains, changing your bandages, and showering during recovery. You will also be told whether you can put any ointment on your incisions to reduce discomfort.
. Common side effects experienced by abdominoplasty patients include redness, bruising, and swelling. These effects usually subside in one to three weeks as your body adjusts to the new contours and the incisions heal.
Recovery time frame after a tummy tuck
Recovery from a tummy tuck procedure occurs over a period of six months or more. In the first couple of days, managing pain and avoiding complications is your top priority. The first week will be the worst, and you will still feel like you are recovering for about two to three weeks. After a few weeks, regaining mobility and fitness becomes important. After several months, you can start evaluating the aesthetic outcome of your surgery. It is important to remember that the time it takes to recover varies greatly among individuals.
. The first few days after surgery, you should rest quietly. Remember, you must not take aspirin or certain anti-inflammatory medications. To prevent coughing and bleeding, do not smoke after your procedure. Do not drink alcohol for five days after surgery or while you are taking pain medication.
. Arrange for someone to help you get around the house and help with your medication for at least the first two days after surgery.
. Make sure you continue to have lots of help at home—this cannot be stressed enough. You'll be tempted to try to help around the house, but you won't feel like yourself for at least seven to ten days and you still shouldn't do any heavy lifting (such as picking up your children or baskets of laundry) for four to six weeks. If you have small children, you must put someone else totally in charge of their care for at least two weeks.
. Follow your surgeon's instructions carefully. The first two days are the most uncomfortable, so if you are instructed to take medications at certain times, stay on the schedule. Discomfort typically drops down to a "nagging" level by five to seven days.
. You will likely go back for follow-up with your surgeon within five days. During this visit, your doctor can remove the drains. Swelling should subside within five weeks.
. Call your surgeon immediately if you notice an increase in swelling, pain, redness, drainage, or bleeding in the surgical area, or if you develop fever, dizziness, nausea, or vomiting. Other red flags include shortness of breath, chest pains, and an unusual heartbeat.
. You should be up and walking the day after surgery, although slowly. It is important to walk to discourage swelling and to prevent blood clots in the legs. However, avoid strenuous exercise for four to six weeks, because it can trigger unnecessary fluid retention in the treated areas.
. Plan to take about two weeks off from work, depending on the physical demands of your job.
. Make an effort to ease back into your normal routine gradually rather than all at once.
. The recovery period is typically longest for patients undergoing a traditional abdominoplasty, rather than a mini-tummy tuck, and for those who are combining a tummy tuck with other surgical procedures.
. Wearing your compression garment as directed reduces the likelihood of loose or sagging skin after an abdominoplasty. The compression garment also helps to control swelling, resulting in a shorter recovery period.
What is the post-operative diet for a Tummy Tuck procedure?
. No specific diet is necessary. A healthy, well-balanced diet with adequate protein and exercise will help you maintain the results you get from the tummy tuck.
. Drink plenty of fluids and maintain good nutrition with adequate protein.
. Following recovery it is a good idea to make sure your caloric intake is balanced with your activity level.
. One suggestion is to substitute greens for grains.
. Do not eat processed and packaged foods. The sodium will make you swell.
. Do not drink soda. It will cause gas and bloating.
What will my tummy tuck incisions and scars be like?
The incision for a full abdominoplasty usually runs from hipbone to hipbone, and may be in a V-cut or U-cut shape, so that the scar can be hidden in a bikini. Your surgeon will determine the shape and length of the incision based on your preferences and the amount of correction you need. You may also have an incision around the navel.
With a mini-tummy tuck, the surgeon can place the incision as low as possible; it can be hidden in the pubic bone area. The abdominal skin that is removed is below the navel, and there are no incisions around the navel. The length of the mini-tummy tuck incision will vary based on how much skin your surgeon removes.
With a high lateral tension abdominoplasty, scars are longer and often higher than scars in more traditional abdominoplasties and mini-tummy tucks. It is common not to excise the umbilical (navel) site, because not as much skin is removed centrally.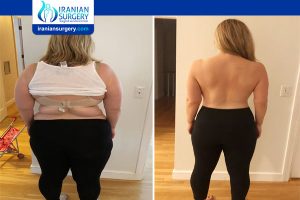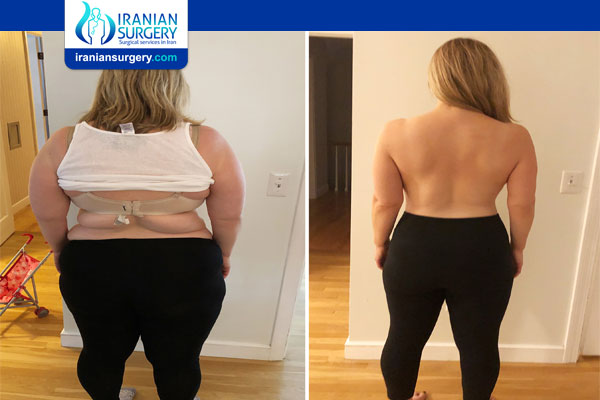 How long will the results last?
Barring another pregnancy or significant weight gain, your results should be permanent, although plastic surgery will not prevent the effects of normal aging. Once the skin is tightened, it will get a little looser as you age, but not much. However, if you gain and then lose a large amount of weight after a tummy tuck, the abdominal skin could stretch out again, negatively impacting the overall contour. Likewise, if you become pregnant your abdomen will loosen again. For this reason, it is best to wait until after you finish having children to undergo a tummy tuck. If you're planning to lose weight, do it before the surgery.
Is a tummy tuck painful?
Recovering from a tummy tuck can be painful and generally a pain management program is recommended by the doctor. This should be seriously followed. It can take up to 4 weeks to recover fully and 6 weeks to be able to start exercising again. Usually the patients are not able to walk for the first week. You must give yourself as much rest as prescribed by the doctor.
Abdominoplasty surgery hospitals in Iran
Tehran hospitals
Moheb Kosar Hospital
Imam Khomeini Hospital
Ebnesina Hospital
Parsian Hospital
Pasteurno Hospital
Kasra Hospital
Treata Hospital
Shiraz hospitals
Mirhoseini Hospital
Ordibehesht Hospital
MRI hospital
Dena Hospital
Abualisina Hospital
Ghadir Mother and Child Hospital
Mashhad hospitals
Imam Reza Hospital
Mehregan Hospital
Hashemi Nezhad Hospital
Farabi Hospital
Mehr Hospital
Sina Hospital
Bentolhoda Hospital
Tummy tuck must be completed by a guaranteed plastic specialist in Iran and requires a lot of ability and mastery. Accordingly, the cost of tummy tuck frequently extends. There are a few nations(iran,india,mexico) where tummy tuck costs almost half as compared to the rest of the world with no distinction in the standard of treatment.
in general iran is the cheapest for the abdominoplasty surgery in the world with same standard of treatment.
in general, tummy tuck surgery cost in Iran is between $ 1000_4000.