Sex reassignment surgery (male to female) Iran
Sex reassignment surgery (male to female) in Iran, which may also be referred to as SRS or gender reassignment surgery, includes a range of surgeries that transforms the sex organs from male to female, and transforms the physical appearance of a transgender person.
Sex reassignment surgery in Iran(male to female) is sought after by patients who are dealing with gender dysphoria and cannot relate to their gender, opting to transition into the opposite gender.
Before undergoing sex reassignment surgery in iran, the patient will begin with hormone treatment for 1 year prior to the surgery.
For male to female sex reassignment surgery(srs), the surgery involves removing the penis, reshaping the tissue, and using skin grafts to construct a vagina.
Other procedures which may be carried out as a part of the transitioning process include breast implants, buttock augmentation, and facial plastic surgery.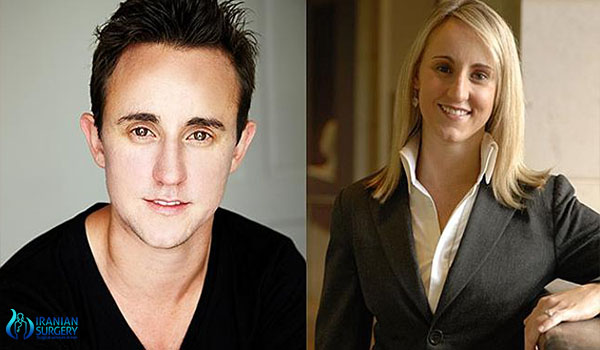 Sex reassignment surgery before and after
Before Sex reassignment surgery(male to female)in Iran
Before the Sex reassignment surgery(srs) in Iran( patients should follow the instructions with regards to their hormone therapy which the doctor will advise.
The doctor will usually advise to refrain from taking certain medications such as aspirin in the weeks leading up to surgery and to refrain from smoking.
Patients should arrange for a friend or family member to assist them after the surgery.

Sex reassignment surgery procedure (male to female) in Iran
When changing anatomical sex from male to female, the testicles are removed, and the skin of foreskin and penis is usually inverted, as a flap preserving blood and nerve supplies, to form a fully sensitive vagina (vaginoplasty). A clitoris fully supplied with nerve endings (innervated) can be formed from part of the glans of the penis. If the patient has been circumcised (removal of the foreskin), or if the surgeon's technique uses more skin in the formation of the labia minora, the pubic hair follicles are removed from some of the scrotal tissue, which is then incorporated by the surgeon within the vagina. Other scrotal tissue forms the labia majora.
In extreme cases of shortage of skin, or when a vaginoplasty has failed, a vaginal lining can be created from skin grafts from the thighs or hips, or a section of colon may be grafted in (colovaginoplasty).
After Sex reassignment surgery (male to female) in Iran
After the Sex reassignment surgery (srs), a dressing is applied and this is changed a few days afterwards. The sutures are usually removed within 7 to 10 days after surgery.
Once released from the hospital, the patient will be given instructions on post-operative care. Dilating the vagina after the surgery is important so that it maintains the depth and width and does not decrease in size.
Sex reassignment surgery (srs) side effects:
Patients who have been diagnosed with HIV or hepatitis C
Potential risks
Infection
Bleeding
Dissatisfaction with the results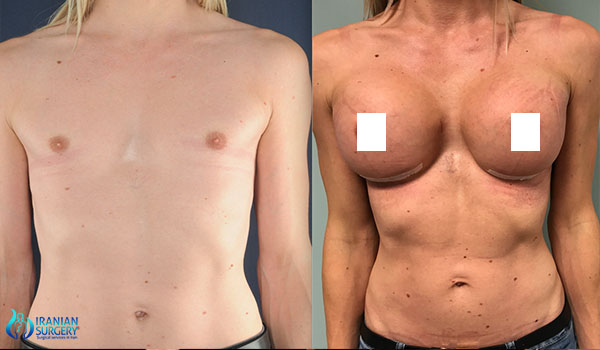 sex reasignment surgery before and after
How much does Sex reassignment surgery (male to female) in Iran cost?
The average cost for Sex reassignment surgery (male to female) in Iran is about $6000. Adding in a cost of about $700 for therapy, $900 for hormones, and $300 for doctors visits and lab tests, the final cost to transition averages about $8000 .
Male-to-Female Transition Top Surgery
The male-to-female transsexual in Iran generally has worn external breast prostheses for several years prior to making a decision to have breast augmentation surgery. She has developed a very accurate image of the size breast that looks best on her body which makes the decision of choosing the proper implant size much easier than for the usual small-breasted woman requesting breast augmentation.
Male-to-Neutrois Top Surgery
MTN or Male to Neutrois transition refers to individuals who have been identified at birth to have male genitalia, but whose personal identity falls outside of the binary male gender they've been assigned to. Neutrois is best understood as a non-binary gender that doesn't identify as singularly male or female.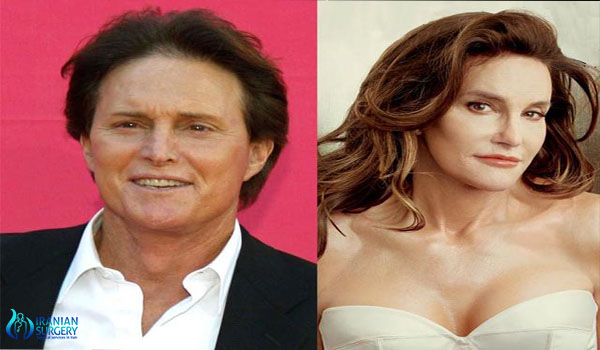 Sex reasignment surgery before and after male to female