How much does breast augmentation cost in Iran?
The average cost of a Breast augmentation in Iran is around $2000, compared to its global cost of $6,000, so if you decide to have a Breast augmentation in Iran, reading this article can improve your knowledge about cost of Breast augmentation in Iran to a great extent and help you to choose the best city and hospital to undergo Breast augmentation in Iran.
Breast Augmentation process in Iran
If you are looking for a way to enhance your appearance and boost your confidence, you might want to consider breast augmentation in Iran. Breast augmentation is a cosmetic surgery that improves the size, shape, and symmetry of your breasts by using implants or fat transfer. Iran is one of the best destinations for this procedure, as it offers high-quality services, experienced surgeons, and affordable prices. Iran has many reputable hospitals and clinics that specialize in breast augmentation. You can choose from a variety of implant types, sizes, shapes, and profiles to suit your desired outcome. You can also benefit from the latest technology and equipment, as well as the expertise and skills of Iranian plastic surgeons. The cost of breast augmentation in Iran is much lower than in other countries, ranging from $1500 to $2000, while the same procedure can cost up to $10,000 in the US or Europe. Breast augmentation in Iran is not only a safe and effective way to improve your appearance, but also a great opportunity to explore the rich culture and history of this country. If you are interested in breast augmentation in Iran, you can contact us for more information and assistance. We will help you find the best surgeon, hospital, and package for your needs. We will also arrange your visa, accommodation, transportation, and aftercare. We are here to make your medical journey as easy and comfortable as possible.
Breast Augmentation
Price

 

USA
4516 USD

 

Canada
8000-10000  USD (Toronto)

 

Mexico
3000 Roughly USD

 

UK
500-800  Pound

 

Turkey
2500 – 9000 USD

 

India
2500-3500  USD

 
In this article we provide you with a comprehensive description of Breast augmentation in Iran, the cost of Breast augmentation in Iran and the best Iranian Breast augmentation surgeons.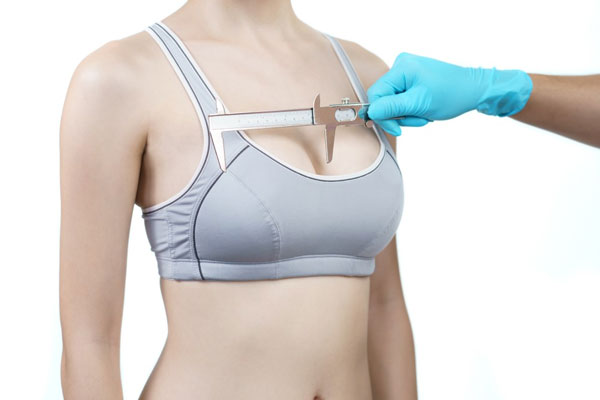 Further, this article will explain the cost of the best Breast augmentation surgeons in Iran and the cost of Breast augmentation in Iran, Tehran, cost of Breast augmentation in Iran, Shiraz and cost of Breast augmentation in Iran, Mashhad.
General information about Breast augmentation in Iran
The following table describes general information about Breast augmentation surgery in Iran including Breast augmentation cost in Iran, recovery time, and to name but a few.
| | |
| --- | --- |
| General Information |   |
| Cost | $ 1500 – 2500 |
| Anesthesia | General |
| Hospital Stay | 1 Day |
| Back to Work | 1 to 2 Weeks |
| Duration of Operation | 1-2 Hours |
| Minimum Stay in Iran | 1 Week |
Read more about : Breast reduction in Iran
7 factors affecting the cost of breast augmentation in Iran 2021 :
Incision location/type
Type of implant you select
Brand
Type of anesthesia or sedation
Qualifications/expertise of specialist
Implant size
Materials used
____________________________________________________________________________________
Plan your Breast augmentation surgery in Iran with the Best plastic Surgeon.

Iranian Surgery is a medical tourism company in Iran that cooperates with the best plastic surgeons, specialists and hospitals in Iran and offers world-class treatments at an affordable cost.


About Iranian Surgery
Iranian surgery is an online medical tourism platform where you can find the best plastic Surgeons in Iran. All cosmetic surgeons working with Iranian Surgery specialize in plastic surgery and perform cosmetic surgeries in well-equipped hospitals, so after Breast augmentation surgery in Iran you will face the least possible complications.
For more information about the cost of Breast augmentation in Iran and to schedule an appointment in advance, you can contact Iranian Surgery consultants via WhatsApp number 0098 901 929 0946. This service is completely free.
__________________________________________________________________________________________________________________
All you should know about Breast augmentation surgery
What is Breast Augmentation?
Breast augmentation (also known as augmentation mammoplasty, breast enlargement and breast implants) is an elective cosmetic surgical procedure designed to enlarge or bring symmetry to your breasts. Breast augmentation surgery increases or restores breast size using silicone implants, saline implants or in some cases, fat transfer.
Women can get breast implants to make their breasts bigger and fuller. That can be done for reconstructive purposes, such as after mastectomy for breast cancer, or for cosmetic reasons.
Read more about : How much fat do you need for Fat Transfer Breast Augmentation?
Before Breast Augmentation
When to Consider Breast Augmentation
. If you want a better proportioned or more appealing figure
. If you wish your clothes fit better
. If you believe you might gain self-confidence or self-esteem from such a procedure
. When pregnancy, weight loss or aging has affected the size and shape of your breasts.
. To restore symmetry if one of your breasts is smaller than the other
Read more about : Lipomatic
Read more about : Fat transfer in iran
Are you a good candidate for breast augmentation?
The following are some common reasons why you may want to consider breast augmentation:
. You believe your breasts are too small for your body.
. You feel self-conscious wearing a swimsuit or form-fitting or low-cut tops.
. Clothes that fit your hips are too large at the bust line.
. Your breasts do not fill out your brassiere.
. Your breasts have become smaller or less firm after you've had children.
. Your breasts have become smaller due to weight loss.
. One of your breasts is noticeably smaller than the other.
. You have sagging breasts, which may benefit from both augmentation and a breast lift.
If you are in good health, have a positive attitude and realistic expectations, you are most likely a good candidate for this procedure.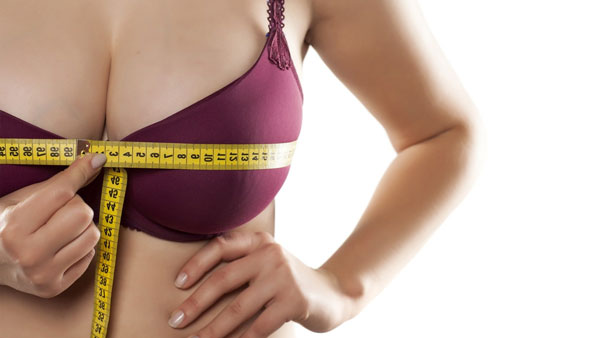 Pros
. Augmentation is a long-term solution for achieving an ideal figure.
. You can look better in clothes and swimwear.
. You can have a more youthful-looking figure.
. You can feel more proportional
Cons
. Implants are not life time devices and may eventually need to be replaced.
. Normal surgical risks are involved.
. There is a rare condition called Breast Implant Related Anaplastic Large Cell Lymphoma (BI-ALCL) which you should discuss with your plastic surgeon.
. Some patients wish to remove implants later for a variety of reasons, which can include pain, asymmetry, lifestyle changes, or other symptoms.
These are the top pros and cons to weigh when considering breast augmentation. If you wish to focus on what is unique to you, please consult with your aesthetic plastic surgeon.
Read more about : Gastric Bypass Surgery
Read more about : Gastric Sleeve Surgery
Risks and Complications
Fortunately, significant complications from breast augmentation are infrequent. Your specific risks for breast augmentation will be discussed during your consultation.
All surgical procedures have some degree of risk. Some of the potential complications of all surgeries are:
. Adverse reaction to anesthesia
. Hematoma or seroma (an accumulation of blood or fluid under the skin that may require removal).
. Infection and bleeding
. Changes in sensation
. Scarring
. Allergic reactions
. Damage to underlying structures
. Unsatisfactory results that may necessitate additional procedures
All surgical procedures have some degree of risk. With breast augmentation, minor complications occur occasionally, but do not affect the outcome. Major breast augmentation complications are very unusual.
Other risks specific to breast augmentation are outlined below:
. Infection
. Capsular contracture
. Implant rupture
. Mammography shadows affecting breast cancer detection.
. Breast Cancer Detection
. Creases or folds in the implant
.  The implant rotating within the breast, resulting in an abnormal shape
.  Nerve problems in the nipples – they may become more sensitive, less sensitive, or completely numb; this can be temporary or permanent.
You should also be aware of a possible link between breast implants and a rare type of immune system cell cancer called anaplastic large cell lymphoma (ALCL).
A very small number of women who've had breast implants have developed ALCL in the scar tissue around their breast implants.
If you are of an age in which you get regular mammographic examinations, it will be important for you to select a radiology technician who is experienced in taking x-rays of augmented breasts. Additional views of your breasts are often required.
Your aesthetic plastic surgeon, in some instances, may recommend other types of examinations, such as ultrasound or magnetic resonance imaging (MRI). It is possible that the presence of breast implants could delay or hinder the early detection of breast cancer.
You can help minimize certain risks by following the advice and instructions of your board-certified plastic surgeon, both before and after your breast surgery.
How do I prepare for a breast augmentation procedure?
Your surgeon will provide thorough preoperative instructions, answer any questions you may have, take a detailed medical history and perform a physical exam to determine your fitness for surgery.
To help detect and track any changes in your breast tissue, your plastic surgeon may recommend:
.  A baseline mammogram before surgery
.  Another mammogram a few months after surgery
In advance of your procedure, your surgeon will ask you to:
.  Stop smoking at least six weeks before undergoing cosmetic surgery to better promote healing.
.  Avoid taking aspirin and certain anti-inflammatory drugs that can increase bleeding.
.  Regardless of the type of surgery to be performed, hydration is very important before and after surgery for safe recovery.
For breast augmentation using autologous fat transfer, you may be instructed to wear a special bra to expand the skin and tissue around the breasts to prepare them for fat injection.
Breast augmentation is usually performed on an outpatient basis. Be sure to arrange for someone to drive you home after surgery and to stay with you at least the first night following surgery.
Before you decide to have surgery, consider the following:
. Breast implants won't prevent your breasts from sagging. To correct sagging breasts, you might need a breast lift in addition to breast augmentation.
. Breast implants aren't guaranteed to last a lifetime. The average life span of an implant is 10 years. Implant rupture is a possibility. Also, your breasts will continue to age, and factors such as weight gain or weight loss might change the way your breasts look. These issues will likely lead to more surgery.
. Mammograms might be more complicated. If you have breast implants, in addition to routine mammograms, you'll require additional, specialized views.
. Breast implants might hamper breast-feeding. Some women are able to successfully breast-feed after breast augmentation. For others, however, breast-feeding is a challenge.
. Insurance does not cover breast implants. Unless it's medically necessary — such as after a mastectomy — breast augmentation isn't covered by insurance. Be prepared to handle the expenses, including related surgeries or future imaging tests.
. You might need additional surgery after breast implant removal. If you decide to have your implants removed, you might need a breast lift or other corrective surgery to help restore your breasts' appearance.
. You might need an MRI scan. The FDA recommends routine monitoring with MRI after three years. However, recent studies show that there's little data to support routine screening unless you have symptoms.
Read more about : Breast lift in Iran
Breast Augmentation Choices
There's never been a better time to have breast augmentation, as today you have more choices than ever to help you customize your new look. Whether you'd like more dramatic curves or a modest boost in cleavage, there's an option for you. Here are some choices you can expect to go over during your consultation process:
. Filling type: Saline, Silicone Gel, or Highly Cohesive Silicone "Gummy Bear" Implants. Neither is "best," but there are some differences in cost, feel, and incision requirements that you need to consider. Your cosmetic surgeon will help you find the right implant type for you.
. Shape: Saline & Silicone Gel implants are typically round, while gummy bear implants come in shaped and round options. Round implants will typically achieve a fuller upper pole (the top portion of your breast), while shaped implants lend a gently sloping look to your breast profile. Both can look very natural with a skilled cosmetic surgeon's help.
. Profile: Your cosmetic surgeon will help you choose this based on your existing proportions and your goals. Generally, patients with a more petite frame will require a higher profile implant to achieve the desired size increase while ensuring the implants are not too wide at the base.
. Size: Breast implants range in size from about 150cc to 800cc or larger. Many patients require a different sized breast implant for each breast; this helps to achieve the best possible symmetry. The size you choose depends on your existing breast size, your personal goals, and your cosmetic surgeon's recommendations.
During Breast Augmentation
What can I expect on the day of breast augmentation surgery?
Your breast augmentation surgery may be performed in a hospital, free-standing ambulatory facility or office-based surgical suite. Most breast augmentation procedures take at least one to two hours, and may be 1-2 hours longer if breast lifting is also being performed.
.  Medications are administered for your comfort during the surgical procedure.
.  General anesthesia is commonly used during your breast augmentation procedure, although local anesthesia or intravenous sedation may be desirable in some instances.
.  For your safety during the surgery, various monitors will be used to check your heart, blood pressure, pulse and the amount of oxygen circulating in your blood.
.  Your surgeon will follow the surgical plan discussed with you before surgery.
.  After your procedure is completed, you will be taken into a recovery area, where you will continue to be closely monitored.
Breast implants
Following insertion and placement of breast implants, your surgeon will use sutures to close the surgical incisions. Many plastic surgeons will wrap your chest area with a gauze bandage or dress you with a surgical compression bra to provide support and assist with healing. Occasionally, drainage tubes may be used for a short time following surgery.
Read more about : Breast reduction size chart
Fat transfer
Breast augmentation with autologous fat transfer requires two procedures: liposuction and fat injection. Using liposuction techniques, your plastic surgeon will remove your fat cells from a predetermined location with a cannula, process the fat and then inject the fat into your breasts. Your liposuction incisions will be closed with sutures, and you will wear compression garments over the liposuction areas and your breasts.
You may be permitted to go home after a short observation period unless you and your plastic surgeon have arranged other plans for your immediate post-operative recovery.
How is a breast augmentation procedure performed?
In breast augmentation using implants, your surgeon makes an incision, creates a pocket in the chest/breast area and places an implant in the pocket.
An additional option for breast augmentation is autologous fat transfer, a process in which your surgeon removes some of your own fat, using liposuction, from a fat-yielding body part (such as your abdomen, thighs, or flanks) processes it and then injects it into your breasts.
Where will my breast implants be placed?
Multiple factors, including your anatomy and your surgeon's recommendations, will determine how your breast implant is inserted and positioned. The implant is placed in a pocket either:
.  Underneath the pectoral muscle, which is located between the breast tissue and chest wall.
.  Underneath the breast tissue and on top of the pectoral muscle.
Placement of the implant underneath the pectoral muscle may interfere less with mammograms and breast-feeding. The implant may move when you flex your chest muscles. Your plastic surgeon will discuss this with you.
Read more about : Breast implant brands
Different Types of Breast Implant
What are my options?
There have never been more choices for breast augmentation. The following options are available, depending on your medical history, body shape and aesthetic goals.
Breast augmentation patients have a choice between saline implants and silicone implants. Choosing the type of implant typically comes down to personal preference and the surgeon's opinion.
. Saline-filled breast implants are filled with sterile salt water. Saline breast implants may be prefilled at a predetermined size or filled at the time of surgery to allow for minor modifications in implant size.
. Structured saline-filled breast implants are filled with sterile salt water, but contain a structure inside so they behave as if filled with soft, elastic silicone gel. This structure enables them to hold their shape better than traditional saline implants. Approved by the FDA and Health Canada in 2014, these implants have been available since 2015.
. Silicone gel-filled breast implants are filled with soft, elastic gel and are available in a variety of shapes and degrees of firmness. All silicone gel breast implants are pre-filled and patients may require a longer incision for larger implant placement.
. Cohesive gel silicone gel-filled breast implants, also known as "gummy bear" or "form stable" implants, are filled with a cohesive gel, made of crosslinked molecules of silicone, which makes them a bit thicker and firmer than traditional silicone gel implants. This enables them to hold their shape better. Approved by the FDA for use in the United States in 2012, these silicone implants have been available in much of the world since 1992.
. Autologous fat transfer removes fat through liposuction from an area of your body in which there are abundant fat cells, such as your thighs, abdomen and hips. After a process of preparation, the fat cells are injected into your breast. The amount of fat available for augmentation may be less than the volume achievable with an implant in many patients. Not all of the fat that is transferred is expected to survive the grafting process, and in some cases, the surgery may need to be repeated to achieve greater volumes of augmentation.
Your plastic surgeon might combine any of these breast augmentation options with a breast lift if there is any sagging or drooping of your breasts.
Your anatomy and health profile as well as your personal preferences will help you and your surgeon determine:
.  The best type of surgery for you
.  Your optimal breast size
.  The type of implant and incision location that will best fill your needs.
Factors that influence the size and type of breast augmentation recommended for you include:
.  Your medical history
.  Your goals for breast enhancement
.  Your existing body frame and mass
.  Your existing breast tissue
Your preferences related to size and incision placement.
The goal of your aesthetic plastic surgeon and staff is to help you achieve the best results and to make your surgical experience as easy, safe and comfortable as possible.
Read more about : Enlarged clitorious condition pictures
What will my breast augmentation incisions and scars be like?
An incision can be made in one of four places:
. Inframammary: Underneath the breast, just above the crease
. Transaxillary: Near the armpit, where the arm meets the chest area
. Periareolar: Around the lower edge of the areola (the dark area surrounding the nipple).
. Transumbilical: in the navel
After Breast Augmentation
Aftercare and Recovery
Your surgeon will discuss how long it will be before you can return to your normal level of activity and work. After surgery, you and your caregiver will receive detailed instructions about your post-op care, including information about:
.  Drains, if they have been placed
.  Normal symptoms you will experience
.  Potential signs of complication
Immediately after breast augmentation surgery
After your breast augmentation procedure, you may be placed in a surgical dressing that can include a support bra or garment.
Breast augmentation surgery stretches the breast tissue and can be painful—especially when implants have been placed under the chest muscle. Typically, the most pain is experienced within the first 48 hours after breast augmentation surgery. Your level of pain will typically decrease each day and may be effectively treated with various pain medications.
Your breasts may feel tight and sensitive to the touch and your skin may feel warm or itchy. You may experience difficulty raising your arms.
Some discoloration and swelling will occur initially, but this will disappear quickly. Most residual swelling will resolve within a month.
When the anesthesia wears off, you may have some pain. If the pain is extreme or long-lasting, contact your physician. You will also have some redness and swelling after the surgery. Contact your surgeon to find out if your pain, redness and swelling is normal or a sign of a problem.
Breast Augmentation Recovery Time Frame
You should be able to walk without assistance immediately after breast augmentation surgery. It is very important that you walk a few minutes every few hours to reduce the risk of blood clot formation in your legs.
It is vitally important that you follow all patient care instructions provided by your surgeon. This will include information about wearing compression garments, care of your drains, taking an antibiotic if prescribed and the level and type of activity that is safe. Your surgeon will also provide detailed instructions about the normal symptoms you will experience, how to care for areas of incision, and any potential signs of complications. It is important to realize that the amount of time it takes for recovery varies greatly among individuals.
Read more about : Vaginoplasty Surgery In Iran
. The first week
.  For two to five days, you may feel stiff and sore in your chest region.
.  Any surgical dressings will be removed within several days. You may be instructed to wear a support bra.
.  You will be permitted to shower between one and seven days after surgery.
.  If you have external sutures, they will be removed in about a week. If your surgeon used tissue glue or tape, it will fall off on its own in a week or two.
.  You may be able to return to work within a few days to a week, depending on the nature of your job.
.  You should refrain from lifting, pulling or pushing anything that causes pain and limit strenuous activity or upper body twisting if this causes discomfort.
. Two to six weeks
You should minimize excessive physical activity for at least the first few weeks after surgery. After that, take care to be extremely gentle with your breasts for at least the next month. Intimate contact will be guided by your comfort.
. Long-term
Your surgeon will encourage you to schedule routine mammograms at the frequency recommended for your age group. Following breast augmentation, you should continue to perform breast self-examination.
How long will the results last?
Under normal circumstances, the results of your breast augmentation surgery will be long-lasting; however, it's important to know that breast implants may need to be replaced. Routine follow-up with your surgeon is important.
Fat transfer surgery has different expectations, including losing some volume over time.
Your breasts can change due to:
.  Childbirth
.  Aging
.  Weight gain or loss
.  Hormonal factors
.  Gravity
After a number of years, if you become less satisfied with the appearance of your breasts, you may choose to undergo a breast revision to exchange your implants, or a breast lift to restore a more youthful shape and contour.
Is breast augmentation safe?
It is important for women with breast implants to keep in mind that breast implants are not intended to last a lifetime: replacement may become necessary. After breast implant surgery, you should have periodic examination by a board-certified plastic surgeon to monitor your implants.
Silicone gel−filled breast implants have been under scrutiny for years, but after gathering detailed and meticulous research and data, the FDA has approved them for use in cosmetic breast enhancement surgery, finding no link between silicone gel implants and connective tissue disease, breast cancer or reproductive problems. In addition, the FDA has approved three companies to develop and market breast implants and continue to collect data on their long-term safety and efficacy.
Surgical techniques for breast augmentation and all breast implants are continually being refined, increasing the safety and reliability of the procedure. Ask your plastic surgeon to provide you with the information you need to make an informed decision.
Read more about : Risks of breast implant surgery
Breast Augmentation Surgeons
How can I find the best Breast Augmentation surgeon in Iran?
Breast Augmentation surgeons in Iran can make your body more appealing. Breast Augmentation surgeons in Iran can also help you in making your final decision about what type of breast Augmentation is more suitable for you.
It is important that you seek the assistance of experienced and skilled breast Augmentation surgeons in Iran who have provided a suitable condition for people with limited budgets to do breast Augmentation in Iran easily. It is worth explaining that the quality provided by Iranian surgeons is far higher than other countries including Turkey and India.
Breast Augmentation surgeons in Iran, have performed numerous procedures annually which make breast Augmentation surgeons in Iran more experienced than other countries' plastic surgeons, due to high demand and low costs of breast Augmentation in Iran, thousands of people travel to Iran every year to undergo breast Augmentation in Iran with the best breast Augmentation surgeons at an affordable and reasonable price.
Plastic surgery hospitals in Iran
Tehran hospitals
Moheb Kosar Hospital
Imam Khomeini Hospital
Ebnesina Hospital
Parsian Hospital
Pasteurno Hospital
Kasra Hospital
Treata Hospital
Shiraz hospitals
Mirhoseini Hospital
Ordibehesht Hospital
Mir Hospital
MRI hospital
Dena Hospital
Abualisina Hospital
Ghadir Mother and Child Hospital
Mashhad hospitals
Imam Reza Hospital
Mehregan Hospital
Hashemi Nezhad Hospital
Farabi Hospital
Mehr Hospital
Sina Hospital
Bentolhoda Hospital