Breast lift in Iran ,Review ,Cost and Surgeon
How much does breast lift cost in Iran?
The average cost of a breast Lift in Iran is around $1700 compared to the cost of breast lift in the UK which is around $ 8000. Thus, if you decide to have a Breast Lift in Iran, reading this article can improve your knowledge about cost of Breast Lift in Iran to a great extent and help you to choose the best city and hospital to undergo Breast Lift in Iran.
Breast Lift in Iran With Iranian Surgery
Whether because of aging, pregnancy and breastfeeding, weight fluctuations, or other reasons, which can lead to drooping or sagging breasts, some women find themselves looking for ways to change the size or shape of their breasts. A popular choice is to have a breast lift. A breast lift can allow women to wear stylish clothing and bathing suits with more confidence. A breast lift can also change the shape and projection of breasts that have been droopy or uneven since puberty.
The second step, obviously, would be to find a surgeon who is both qualified and competent and is willing to work with you to deliver the results that you desire. And not only that, but he or she has years of experience and a good number of successful surgeries and before/after photos to show for them. Well, if so far we are on the same page, then the Iranian Surgery team recommends that you consider breast lift in Iran. Because the above was an actual description of the Iranian plastic surgeons who are ready to offer you their skills and expertise at a price more affordable than almost anywhere else in the world. Contact us now to get all the details you need about the process of having a breast lift in Iran.
General information about Breast Lift in Iran
The following table describes general information about Breast Lift surgery in Iran including Breast Lift cost in Iran, recovery time, and to name but a few.
| | |
| --- | --- |
| General Information |   |
| Cost | $ 1700 – 2400 |
| Anesthesia | General |
| Hospital Stay | 1 Day |
| Back to Work | 1-2 Weeks |
| Duration of Operation | 2-3 Hours |
| Minimum Stay in Iran | 1 Week |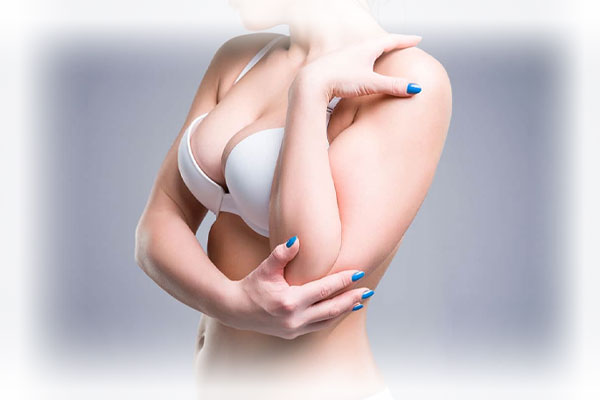 About Iranian Surgery
Iranian surgery is an online medical tourism platform where you can find the best plastic Surgeons in Iran. All cosmetic surgeons working with Iranian Surgery specialize in plastic surgery and perform cosmetic surgeries in well-equipped hospitals, so after Breast Lift surgery in Iran you will face the least possible complications.
For more information about the cost of Breast Lift in Iran and to schedule an appointment in advance, you can contact Iranian Surgery consultants via WhatsApp number 0098 901 929 0946. This service is completely free.
Breast lift procedure in Iran
These days, people all over the world know Iran as a center for cosmetic surgeries. Experienced doctors, advanced hospitals, low cost of medical services and accommodation plus an abundance of tourist attractions have been able persuade many people looking to get a cosmetic job done to choose Iran as their destination. And to get the brilliant results that one expects, finding a skilled doctor is of the essence.
Breast lift surgery is one of the most sensitive surgeries that needs to be performed by a surgeon who has sufficient experience and the necessary expertise in this field. The Iranian Surgery team is always trying to provide its clients with the best medical team, the best conditions for their stay and all of that at the most reasonable prices.
All you have to do is contact us via email or through WhatsApp.
Breast lift
Breast lift is one of the latest and safest methods of cosmetic breast surgery, which can give your body the ideal shape in a short time. Factors such as aging, breastfeeding, not wearing proper underwear when exercising, having large breasts and other reasons can cause the skin of the breast to lose its elasticity over time, and the breasts to be sagging and loose.
It is noteworthy that breast lift is not only for cosmetic purposes, because in some cases the breasts are so saggy and sit so low on the chest that it puts pressure on your neck and shoulders, and can eventually cause sweat rash and skin problems for you.
The purpose of this operation is to lift the nipple, create a round shape for the breast, reduce the size of the halo around the nipple. Using this method will enhance the look of your breasts, help you reach your ideal shape and thus boost your self-confidence. By undergoing this procedure, you can restore youth and beauty to your breasts.
Read more about :  Bbl surgery Podcast with Dr. Afshan shah
Read more about : Breast augmentation in Iran
Read more about : Breast implant in Iran

All you should know about Breast Lift surgery
What is Breast Lift?
A breast lift, Also known as mastopexy and breast lift surgery, is a surgical procedure that addresses sagging and uneven breasts, decreased breast volume and drooping nipples and stretched areolas (the darker area surrounding the nipples), recreating a youthful shape and lift to your breasts. If there is too little or too much breast volume, a breast augmentation or breast reduction might be recommended in addition to a lift.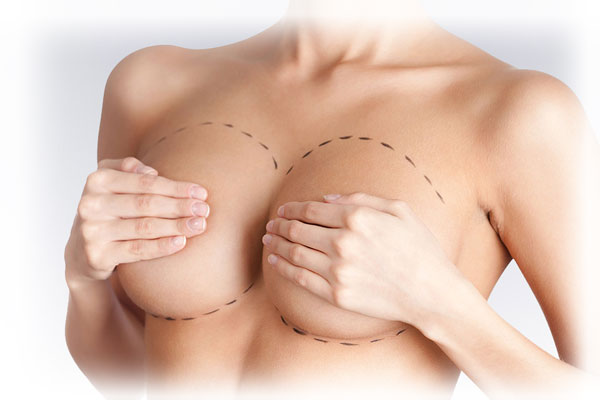 Read more about : Enlarged clitorious condition pictures
Before Breast Lift Surgery
When to Consider a Breast Lift
. Pregnancy, nursing, gravity, weight gain or loss, normal aging, and heredity have taken a toll on the shape of your breasts, resulting in sagging or excess skin
. If your surgeon thinks that breast implants alone are unlikely to achieve the contour you desire.
. If the tissue surrounding the nipple or areola has become stretched
Are you a good candidate for a breast lift?
If you've become increasingly unhappy about the sagging of your breasts, you may wonder what mastopexy surgery can do. Don't be surprised if your surgeon suggests combining breast augmentation or breast reduction with your lift; adjunct procedures may be necessary to achieve your goals.
The following are some common reasons why you may want to consider a breast lift:
. Breasts that are pendulous but adequate in size.
. Breasts that lack substance or firmness.
. Nipples and areolas that point downward, especially if they are positioned below the breast crease.
. Breasts that appear different from each other; one breast may appear firm and well positioned while the other does not.
. Breasts that are not equal in size.
. Breasts that are relatively small.
. Breasts that are large and heavy can be lifted, but the results may not be as long-lasting as a breast lift performed on smaller breasts; the weight of larger breasts works against surgical changes.
. You are finished with childbearing and breast-feeding. If you plan to have children, you may want to postpone cosmetic breast surgery. Pregnancy may stretch the breasts and reduce their volume, compromising surgery benefits.
If you are in good general health, have a positive attitude and realistic expectations, you are most likely a good candidate for this procedure.
Advantages and Disadvantages
Pros:
. You will have improved breast shape, projection, and symmetry
. Your breasts will have a more youthful appearance.
. You will look better in and out of clothes and feel more self-confident.
Cons:
. The effects of a breast lift might slowly diminish over time because of gravity and aging.
. A breast lift leaves scars that will be hidden in a bra or swimsuit.
. Subsequent pregnancy may compromise your surgical results.
These are the three top pros and cons to weigh when considering a breast lift. If you wish to focus on what is unique to you, please consult with your aesthetic plastic surgeon.
Preparing for Your Procedure
How do I prepare for a breast lift procedure?
Your surgeon will provide thorough preoperative instructions, answer any questions you may have, take a detailed medical history and perform a physical exam to determine your fitness for mastopexy surgery.
If he or she recommends weight benchmarks or lifestyle changes, do your best to achieve them to ensure the best results and minimize the chance of complications.
In advance of your procedure, your surgeon will ask you to:
. Stop smoking at least six weeks before undergoing surgery to promote better healing.
. Avoid taking aspirin, certain anti-inflammatory drugs and some herbal medications that can cause increased bleeding.
. Regardless of the type of surgery to be performed, hydration is very important before and after surgery for safe recovery.
. Keep alcohol consumption at less than two to three drinks per week.
. Before surgery, stock your refrigerator with high-protein, low-sodium foods, including premade meals, fresh fruits and vegetables and lots of caffeine-free beverages and water. Avoid food and drink containing salt during your recovery.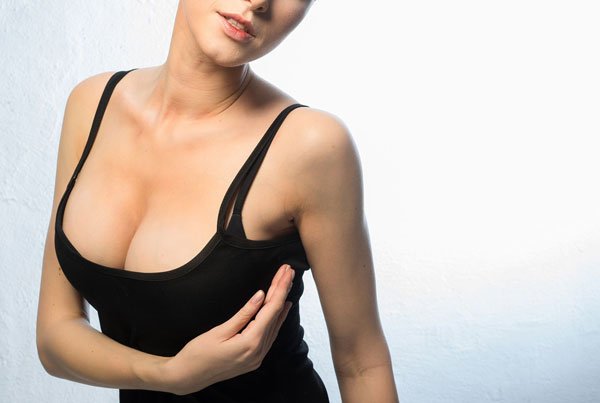 . As you heal, your arms will have a limited range of motion, so store all the supplies you'll need during recovery where they're easily accessible (counter level, not in overhead or very low cabinets).
. Stockpile movies or prerecorded programs, and novels and magazines. If possible, have a speakerphone by your bed and a remote control for the TV.
. Establish a no-fail support system for the full recovery period indicated by your surgeon. This is most critical to your recovery. If you have children less than five years of age, you must have someone to take care of them for a week. You must not lift, drive or do laundry and cleaning for the first two weeks.
. Rest and sleep on your back continuously in an inclined position (25-to 45-degree angle) for the initial postoperative days or while significant swelling remains. You can achieve elevation with wedge pillows with an incline design or by sleeping in a recliner chair.
. Avoid hot showers, hot tubs and saunas for two to three weeks.
. Decide what you will wear for the first few days; pick items that open in front. Wear slip-on shoes so you don't have to bend.
Your doctor might recommend a baseline mammogram before the procedure and another mammogram a few months afterward. This will help your medical team see changes in your breast tissue and interpret future mammograms.
Breast lifts are usually performed on an outpatient basis. Be sure to arrange for someone to drive you home after surgery and to stay with you at least the first night following surgery.
Read more about : Breast reduction size chart
Risks and Complications
The decision to have plastic surgery is extremely personal, and you'll have to decide if the benefits will achieve your goals and if the risks and potential complications of breast lift surgery are acceptable.
You will be asked to sign consent forms to ensure that you fully understand the procedure and any breast lift risks and potential complications.
Breast lift risks include:
. Scarring. While scars are permanent, they'll soften and fade within one to two years. Scars from a breast lift can usually be hidden by bras and bathing suits. Rarely, poor healing can cause scars to become thick and wide.
. Changes in nipple or breast sensation. While sensation typically returns within several weeks, some loss of feeling might be permanent. Erotic sensation typically isn't affected.
. Irregularities or asymmetry in the shape and size of the breasts. This could occur as a result of changes during the healing process. Also, surgery might not successfully correct pre-existing asymmetry.
. Partial or total loss of the nipples or areolae. Rarely, the blood supply to the nipple or areola is interrupted during a breast lift. This can damage breast tissue in the area and lead to the partial or total loss of the nipple or areola.
. Difficulty breast-feeding. While breast-feeding is usually possible after a breast lift, some women might have difficulty producing enough milk.
. Adverse reaction to anesthesia
. Hematoma or seroma (an accumulation of blood or fluid under the skin that may require removal)
. Infection and bleeding
. Allergic reactions
. Damage to underlying structures
. Unsatisfactory results that may necessitate additional procedures
. Fatty tissue found deep in the skin might die (fat necrosis)
. Some soreness, swelling and bruising, which can take weeks to settle.
These risks and others will be fully discussed prior to your consent. It is important that you address all of your questions directly with your plastic surgeon.
Read more about : How much fat do you need for Fat Transfer Breast Augmentation?
During Breast Lift Surgery
What can I expect on the day of my procedure?
Your breast lift surgery may be performed in an accredited hospital, free-standing ambulatory facility or office-based surgical suite. Your surgeon will give you an estimate of how long your mastopexy surgery will last based on the details of your surgical plan, the procedure typically takes two to three hours.
. Medications are administered for your comfort during the surgical procedure.
. General anesthesia is commonly used during your breast lift procedure, although local anesthesia or intravenous sedation may be desirable in some instances.
. For your safety during the surgery, various monitors will be used to check your heart, blood pressure, pulse and the amount of oxygen circulating in your blood.
. Your surgeon will follow the surgical plan discussed with you before surgery.
. Once the operation has begun, the surgeon may decide to combine various techniques or change a technique to ensure the best result. It is important that you feel comfortable and trust your doctor to make these decisions.
. Following the surgery a bulky gauze dressing (bandage) will be wrapped around your breasts and chest or you might wear a surgical bra. Drainage tubes may be attached to your breasts.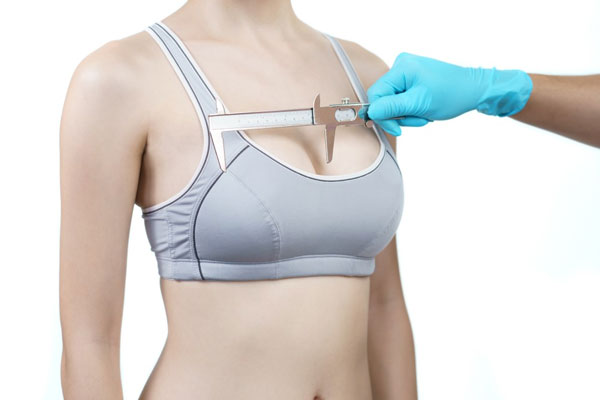 . You will be taken into a recovery area where you will continue to be closely monitored.
. Before leaving for home, you (or someone looking after you) should feel capable of emptying and resetting the drains.
. You will probably be permitted to go home after a short observation period unless you and your plastic surgeon have made other plans for your immediate post-operative breast lift recovery.
During the procedure
What are the steps of a breast lift procedure?
Your breast lift procedure can be achieved through a variety of incision patterns and techniques.
The appropriate technique for you will be determined based on:
. Breast size and shape
. The size and position of your areolas
. The degree of breast sagging
. Skin quality and elasticity as well as the amount of extra skin
Read more about : Breast surgery
Step 1 – Anesthesia
Medications are administered for your comfort during the surgical procedure. The choices include intravenous sedation and general anesthesia. Your doctor will recommend the best choice for you.
Step 2 – The incision
There are three common incision patterns:
around the areola
Around the areola and vertically down from the areola to the breast crease
Around the areola, vertically down from the breast crease and horizontally along the breast crease.
Step 3 – Reshaping your breasts
After your doctor makes the incisions:
. The underlying breast tissue is lifted and reshaped to improve breast contour and firmness.
. The nipple and areola are repositioned to a natural, more youthful height.
. If necessary, enlarged areolas are reduced by excising skin at the perimeter.
. Excess breast skin is removed to compensate for a loss of elasticity.
Step 4 – Closing the incisions
. After your breasts are reshaped and excess skin is removed, the remaining skin is tightened as the incisions are closed.
. Some incision lines resulting from breast lift are concealed in the natural breast contours; however, others are visible on the breast surface. Incision lines are permanent, but in most cases will fade and significantly improve over time.
. Many women desire the smallest scar possible. However, your plastic surgeon will recommend the incisions which best suit your anatomy.
. Listen to your surgeon and do not diminish your result by demanding an incision that will not be appropriate for you.
. Sutures are layered deep within the breast tissue to create and support the newly shaped breasts. Sutures, skin adhesives and/or surgical tape may be used to close the skin.
Step 5 – See the results
The results of your breast lift surgery are immediately visible.
Types of Breast Lift and Different Incision Techniques
Cosmetic surgeons use a variety of incision techniques for breast lift surgery; the exact technique used will vary based on a patient's existing breast tissue, the amount of excess skin to be removed, and her personal goals. Your cosmetic surgeon will recommend the type of breast lift that will achieve optimal results with the least conspicuous scarring possible.
. Crescent Lift: Minimal Scarring to Correct Minimal Sagging
Cosmetic surgeons may use the "crescent lift" technique for women who have a very small amount of sagging to correct. This involves a small incision running halfway around the top half of the edge of the areola. Usually, a crescent lift is only done when a patient is also having breast augmentation, and even in these cases the crescent incision type is less frequently used.
. Peri-Areolar or "Donut" Lift: Corrects Mild Sagging with a Single Scar
Women who are experiencing mild sagging, yet still will benefit from a breast lift, are often good candidates for a peri-areolar lift. This involves a circular incision running around the edge of the areola, and like the crescent lift, is commonly performed in conjunction with breast augmentation. This lift can also be effective in helping reduce areola size. The resulting scar traces the edge of the areola.
. Vertical or "Lollipop" Lift: Corrects Moderate Sagging & Provides More Extensive Reshaping
This type of breast lift is commonly used, as it allows a cosmetic surgeon to remove excess skin and reshape the entire breast with modest, easily hidden scars. A vertical lift involves 2 incisions: one around the edge of the areola, and one running vertically from the bottom of the areola to the inframammary fold, creating a "lollipop" shape.
. Inverted T or "Anchor" Lift: Dramatic Reshaping to Correct Extensive Sagging
If you have considerable sagging, pendulous breasts, an anchor lift, which allows a cosmetic surgeon to remove a significant amount of excess skin and sagging tissues, may yield the best results. This technique involves 3 incisions: one around the edge of the areola, one vertically from the bottom of the areola to the breast crease, and one along the inframammary fold, hidden in the breast crease. Your cosmetic surgeon may also use this technique if you are having a breast reduction with lift. While the anchor lift comes with some visible scarring, these typically will fade significantly with proper care, and are easily hidden by a bikini top.
What will my breast lift incisions and scars be like?
These vary according to the type of incision your aesthetic surgeon suggests for you. Your surgeon can conceal some incision lines in natural breast contours, but others will be visible on the breast surface.
A common method of lifting the breasts involves three incisions:
. Around the aureolas
. Extending downward from the areolas to the breast creases
. Horizontally along the breast creases
Although incision lines are permanent, in most cases they will fade and significantly improve over time. Aesthetic plastic surgeons make every effort to place scars in hidden areas and minimize them, with the goal of achieving the desired results with the shortest possible scar. Special tissue handling and suture techniques further minimize scars.
After Breast Lift Surgery
Aftercare and Recovery
Your surgeon will discuss how long it will be before you can return to your normal level of activity and work. After surgery, you and your caregiver will receive detailed instructions about your post-surgical care, including information about:
. Drains, if they have been placed
. Normal symptoms you will experience
. Potential signs of complications
Immediately after your breast lift
Generally, you can expect to be bandaged, wearing compression garments and you may have some surgical drains.
When the anesthesia wears off, you may have some pain. If the pain is extreme or long-lasting, contact your physician. You will also have some redness and swelling after the surgery.
Contact your surgeon to find out if your pain, redness, and swelling are normal or are signs of a problem.
Other common recovery side effects of mastopexy include bruising, numbness, or changes in nipple sensitivity, itching around incision sites and increased firmness or fullness in the breast tissue. These side effects should subside over the next few weeks, with some residual effects lasting up to three months following the surgery.
Recovery time frame after breast lift surgery
It is vitally important that you follow all patient care instructions provided by your surgeon. This will include information about wearing compression garments, care of your drains, taking an antibiotic if prescribed and the level and type of activity that is safe. Your surgeon will also provide detailed instructions about the normal symptoms you will experience and any potential signs of complications. It is important to realize that the amount of time it takes for recovery varies greatly among individuals.
. The first week
. The day after surgery, you will be encouraged to get out of bed for short periods of time.
. After several days, you should be able to move about more comfortably.
. Avoid straining, bending and lifting since these activities might cause increased swelling or even bleeding.
. You will probably be instructed to sleep on your back to avoid pressure on your breasts.
. Any surgical drains will be removed within a few days of surgery, at which time your dressings may also be changed or removed.
. For two to five days, your chest region may feel stiff and sore.
. Two weeks to six weeks
. After breast lift surgery it is often possible to return to work within a week or so, depending on your job.
. You should avoid excessive physical activity for at least the first two weeks following surgery. After that, be extremely gentle with your breasts for at least the next month.
. Avoid sexual activity for a minimum of one or two weeks, but your plastic surgeon may advise you to wait longer. After that, take care to be extremely gentle with your breasts for at least the next couple of weeks.
. You may be instructed to wear a support bra for a few weeks, until the swelling and discoloration of your breasts diminish.
. Generally, stitches will be removed in stages over a period of approximately three weeks, beginning about one week after surgery.
. You may notice that you feel less sensation in the nipple and areola areas. This is usually temporary; however, it may take weeks, months or even more than a year before sensation returns to normal.
. Your breasts may require some time to assume a more natural shape.
. Incisions will initially be red or pink. They will remain this way for many months following surgery.
. In many instances, you can resume most of your normal activities, including some form of mild exercise, after several weeks.
. You may continue to experience some mild, periodic discomfort during this time, but such feelings are normal. If you have severe pain, report it to your doctor.
You need to know what to look out for in case of infection. Contact your hospital or GP for advice if:
. Your wound is painful
. The area around your wound feels hot and swollen
. Your wound looks red or starts to form pus
. You have a high temperature
. Blood or other fluid keeps seeping through your incision
. You have chest pain or trouble breathing
How Long Will the Results Last?
If a breast lift is performed properly, your breasts should not return to their pre-operative droop for decades, assuming you don't have significant weight fluctuations or go through pregnancy. Some settling may occur, but the new nipple position should remain intact. Ask your surgeon about the technique that will be used. Typically, aesthetic surgeons do not rely on a simple skin lift; they sculpt the entire breast tissue, creating a longer-lasting lift.
Read more about : Breast Cancer Treatment by Stage
Breast Lift Surgeons
How can I find the best Breast Lift surgeon in Iran?
Breast Lift surgeons in Iran can make your body more appealing. Breast Lift surgeons in Iran can also help you in making your final decision about what type of breast lift is more suitable for you.
It is important that you seek the assistance of experienced and skilled breast lift surgeons in Iran who have provided a suitable condition for people with limited budgets to do breast lift in Iran easily. It is worth explaining that the quality provided by Iranian surgeons is far higher than other countries including Turkey and India.
Breast Lift surgeons in Iran, have performed numerous procedures annually which make them more experienced than other countries' plastic surgeons, due to high demand and low costs of breast lift in Iran, thousands of people travel to Iran every year to undergo breast lift in Iran with the best breast lift surgeons at an affordable and reasonable price.
Plastic surgery hospitals in Iran
Tehran hospitals                                                                        
Moheb Kosar Hospital
Imam Khomeini Hospital
Ebnesina Hospital
Parsian Hospital
Pasteurno Hospital
Kasra Hospital
Treata Hospital
Shiraz hospitals
Mirhoseini Hospital
Ordibehesht Hospital
Mir Hospital
MRI hospital
Dena Hospital
Abualisina Hospital
Ghadir Mother and Child Hospital
Mashhad hospitals
Imam Reza Hospital
Mehregan Hospital
Hashemi Nezhad Hospital
Farabi Hospital
Mehr Hospital
Sina Hospital
Bentolhoda Hospital