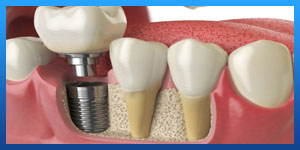 Dental Implant Review in Iran
Read more about : Dental implant review in Iran
Read more about : Who is not suitable for dental implants?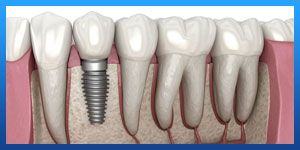 About Iranian Surgery
Iranian surgery is an online medical tourism platform where you can find the best dentists in Iran. The price of Dental Implants in Iran can vary according to each individual's case and will be determined based on photos and an in-person assessment with the doctor.
For more information about the cost of Dental Implants in Iran and to schedule an appointment in advance, you can contact Iranian Surgery consultants via WhatsApp number 0098 901 929 0946. This service is completely free.
All you should know about Dental Implants
What are Dental Implants?
Dental implant surgery is a procedure that replaces tooth roots with metal, screw like posts and replaces damaged or missing teeth with artificial teeth that look and function much like real ones. Dental implant surgery can offer a welcome alternative to dentures or bridgework that doesn't fit well and can offer an option when a lack of natural teeth roots don't allow building denture or bridgework tooth replacements.
A dental implant itself is a titanium screw, which is placed directly into your jawbone, replacing your missing tooth root. After it's fitted, the bone surrounding your implant will gradually fuse to it, holding the implant firmly in place. A false tooth (a crown or denture) is then fitted to the top of the implant (the abutment), giving a natural look to your smile.
How dental implant surgery is performed depends on the type of implant and the condition of your jawbone. Dental implant surgery may involve several procedures. The major benefit of implants is solid support for your new teeth — a process that requires the bone to heal tightly around the implant. Because this bone healing requires time, the process can take many months.
Read more about : Dental Veneers
Before Dental Implant
Why it's done
Dental implants are surgically placed in your jawbone, where they serve as the roots of missing teeth. Because the titanium in the implants fuses with your jawbone, the implants won't slip, make noise or cause bone damage the way fixed bridgework or dentures might. And the materials can't decay like your own teeth that support regular bridgework can.
In general, dental implants may be right for you if you:
. Have one or more missing teeth
. Have a jawbone that's reached full growth
. Have adequate bone to secure the implants or are able to have a bone graft
. Have healthy oral tissues
. Don't have health conditions that will affect bone healing
. Are unable or unwilling to wear dentures
. Want to improve your speech
. Are willing to commit several months to the process
. Don't smoke tobacco
Conventional dental implant treatment in Iran takes about 3 Months, which requires more than 3 visits. However, if the patients jawbone is suitable, it is possible to finish the treatment within just 1 day.
Read more about : Best age for dental implant
Read more about : Dental X-ray (OPG)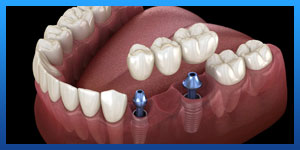 Who should avoid Dental Implant?
Some people are more suited to dental bridges and dentures and less suited to an implant procedure. Those who are generally not good candidates for dental implants are:
. People with insufficient jaw bone thickness, length and height that cannot accommodate bone grafting and implants.
. People with untreated periodontitis are affected by loose teeth, inflammation and shrinkage of gums and are at high risk of implant failure due to infection.
. People with heart disease or renal problems and those have had organ transplants are more prone to infections and will need additional medication after the procedure.
. People with blood clotting disorders, uncontrolled type II diabetes, and weak immune system should rethink about the surgery as they are prone to loosening of implants.
. People with unhealthy gums and teeth. You will have to be treated for these conditions before undergoing an implant procedure.
. People who suffer from bruxism that is clenching or grinding of teeth.
. People who are chronic smokers. Smoking decreases blood supply healing gums and tissues and interferes with the implant bonding process.
Risks and Complications
Like any surgery, dental implant surgery poses some health risks. Problems are rare, though, and when they do occur they're usually minor and easily treated. Risks include:
. Injury or damage to surrounding structures, such as other teeth or blood vessels
. Nerve damage, which can cause pain, numbness or tingling in your natural teeth, gums, lips or chin.
. Sinus problems, when dental implants placed in the upper jaw protrude into one of your sinus cavities.
. Pain and slight discomfort – This can persist for 3-4 days after the surgery. Pain medication, as prescribed by your surgeon can help.
. Minor bleeding – Bleeding can result due to minor tissue damage due to the implant procedure and subsides in 2-3 days as the tissues heal.
. Inflammation – Generally, x-rays are conducted before the procedure to locate nerves and prevent the risk of infection. If inflammation happens, it's best to take medication as prescribed by doctor.
. Infection – Poor tooth cleaning can lead to infection near the mucous membrane in the mouth. Patients should practice strict oral hygiene to prevent buildup of bacteria.
. Swelling in gums and on the face – All swelling usually subsides in the first 3-5 days after the procedure.
. Bruising of the skin and gums – While minimal, bruising can occur due to use of equipment during the procedure. You will need to eat soft foods for 10-12 days after the surgery as the surgical site heals.
Read more about : sinus lift surgery before dental implant
Advantages and Disadvantages
Pros:
There are many advantages to dental implants, including:
. Improved appearance. Dental implants look and feel like your own teeth. And because they are designed to fuse with bone, they become permanent.
. Improved speech. With poor-fitting dentures, the teeth can slip within the mouth causing you to mumble or slur your words. Dental implants allow you to speak without the worry that teeth might slip.
. Improved comfort. Because they become part of you, implants eliminate the discomfort of removable dentures.
. Easier eating. Sliding dentures can make chewing difficult. Dental implants function like your own teeth, allowing you to eat your favorite foods with confidence and without pain.
. Improved self-esteem. Dental implants can give you back your smile and help you feel better about yourself.
. Improved oral health. Dental implants don't require reducing other teeth, as a tooth-supported bridge does. Because nearby teeth are not altered to support the implant, more of your own teeth are left intact, improving long-term oral health. Individual implants also allow easier access between teeth, improving oral hygiene.
. Protection to jawbone. Continuous exposure to the jawbone due to a missing tooth may lead to bone resorption or decay in its height. Implants preserve the bone and encourage its natural growth.
. Durability. Dental implants are built to last for longer durations as compared to the traditional restorations of teeth. Bridgework generally wears out in 5 to 7 years. Implants may need a few periodic fixes, but they can last a lifetime if properly placed.
. Convenience. Removable dentures are just that; removable. Dental implants eliminate the embarrassing inconvenience of removing dentures, as well as the need for messy adhesives to keep them in place.
Cons:
. Infections at the implant site: Infections may develop in between the bone and the implant or under the crown applied to the implant. These are not frequent and can be easily treated with proper cleaning, disinfecting solutions and antibiotics.
. Damage to surrounding structures: Implanting procedure may cause severe damage to adjacent nerves or blood vessels. This may lead to severe pain or absolute numbness. Specialized dentists use X-rays of the jaw structure to prevent interaction with nerves or vessels during the procedure.
. Sinus problems: The migration of the dental implant into the maxillary sinus may lead to Sinusitis (extreme inflammation of tissue lining of sinuses) or other related problems. Thus, the displaced implant needs to be removed. This can be done with the highly reliable technique of bony window creation.
. Crown fractures: Porcelain crowns applied over implants deteriorate or develop early fractures than those applied to natural teeth. Different material for crowns can be used to ensure longevity.
Read more about : Jaw Implants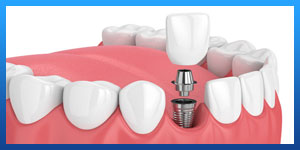 How you prepare
The planning process for dental implants may involve a variety of specialists, including a doctor who specializes in conditions of the mouth, jaw and face (oral and maxillofacial surgeon), a dentist specializing in treating structures that support the teeth, such as gums and bones (periodontist), a dentist who designs and fits artificial teeth (prosthodontist), or occasionally an ear, nose and throat (ENT) specialist.
Because dental implants require one or more surgical procedures, you must have a thorough evaluation to prepare for the process, including a:
. Comprehensive dental exam. You may have dental X-rays and 3D images taken, and have models made of your teeth and jaw.
. Review of your medical history. Tell your doctor about any medical conditions and any medications you take, including prescription and over-the-counter drugs and supplements. If you have certain heart conditions or orthopedic implants, your doctor may prescribe antibiotics before surgery to help prevent infection.
. Treatment plan. Tailored to your situation, this plan takes into account factors such as how many teeth you need replaced and the condition of your jawbone and remaining teeth.
To control pain, anesthesia options during surgery include local anesthesia, sedation or general anesthesia. Talk to your dental specialist about which option is best for you. Your dental care team will instruct you about eating and drinking before surgery, depending on what type of anesthesia you have. If you're having sedation or general anesthesia, plan to have someone take you home after surgery and expect to rest for the remainder of the day.
What examinations and tests you need before dental implant therapy in Iran?
. Visual examination of teeth.
. Complete physical examination for overall health.
. Assessment of the bone.
. X-rays of the mouth.
. CBCT imaging
During Dental Implant
What you can expect
Dental implant surgery is usually an outpatient surgery performed in stages, with healing time between procedures. The process of placing a dental implant involves multiple steps, including:
. Damaged tooth removal
. Jawbone preparation (grafting), when needed
. Dental implant placement
. Bone growth and healing
. Abutment placement
. Artificial tooth placement
The entire process can take many months from start to finish. Much of that time is devoted to healing and waiting for the growth of new bone in your jaw. Depending on your situation, the specific procedure done or the materials used, certain steps can sometimes be combined.
When bone grafting is required
If your jawbone isn't thick enough or is too soft, you may need bone grafting before you can have dental implant surgery. That's because the powerful chewing action of your mouth exerts great pressure on your bone, and if it can't support the implant, the surgery likely would fail. A bone graft can create a more solid base for the implant.
There are several bone graft materials that can be used to rebuild a jawbone. Options may include a natural bone graft, such as from another location in your body, or a synthetic bone graft, such as bone-substitute material that can provide support structures for new bone growth. Talk to your doctor about options that will work best for you.
It may take several months for the transplanted bone to grow enough new bone to support a dental implant. In some cases, you may need only minor bone grafting, which can be done at the same time as the implant surgery. The condition of your jawbone determines how you proceed.
Placing the dental implant
During surgery to place the dental implant, your oral surgeon makes a cut to open your gum and expose the bone. Holes are drilled into the bone where the dental implant metal post will be placed. Since the post will serve as the tooth root, it's implanted deep into the bone.
At this point, you'll still have a gap where your tooth is missing. A type of partial, temporary denture can be placed for appearance, if needed. You can remove this denture for cleaning and while you sleep.
Waiting for bone growth
Once the metal implant post is placed in your jawbone, osseointegration (oss-ee-oh-in-tuh-GRAY-shun) begins. During this process, the jawbone grows into and unites with the surface of the dental implant. This process, which can take several months, helps provide a solid base for your new artificial tooth — just as roots do for your natural teeth.
Read more about : Dental Implant Bleeding
Read more about : Dental Implant Pain Years Later
Read more about : Dental Implants Side Effects
Placing the abutment
When osseointegration is complete, you may need additional surgery to place the abutment — the piece where the crown will eventually attach. This minor surgery is typically done with local anesthesia in an outpatient setting.
To place the abutment:
. Your oral surgeon reopens your gum to expose the dental implant
. The abutment is attached to the dental implant
.  The gum tissue is then closed around, but not over, the abutment
In some cases, the abutment is attached to the dental implant metal post when the post is implanted. That means you won't need an extra surgical step. Because the abutment juts past the gumline, however, it's visible when you open your mouth — and it will be that way until your dentist completes the tooth prosthesis. Some people don't like that appearance and prefer to have the abutment placed in a separate procedure.
After the abutment is placed, your gums must heal for about two weeks before the artificial tooth can be attached.
Choosing your new artificial teeth
Once your gums heal, you'll have more impressions made of your mouth and remaining teeth. These impressions are used to make the crown — your realistic-looking artificial tooth. The crown can't be placed until your jawbone is strong enough to support use of the new tooth.
You and your dental specialist can choose artificial teeth that are removable, fixed or a combination of both:
. Removable. This type is similar to a conventional removable denture and can be a partial or full denture. It contains artificial white teeth surrounded by pink plastic gum. It's mounted on a metal frame that's attached to the implant abutment, and it snaps securely into place. It can be easily removed for repair or daily cleaning.
. Fixed. In this type, an artificial tooth is permanently screwed or cemented onto an individual implant abutment. You can't remove the tooth for cleaning or during sleep. Most of the time, each crown is attached to its own dental implant. However, because implants are exceptionally strong, several teeth can be replaced by one implant if they're bridged together.
Types of Dental implants
There are two main types of implants:
. Endosteal: These dental implants are placed in the jawbone. Typically made of titanium and shaped like small screws, they are the most commonly used type of implant.
. Subperiosteal: These dental implants are placed under the gum but on, or above, the jawbone. This type of implant may be used in patients who do not have enough healthy natural jawbone and cannot, or do not want to, undergo a bone augmentation procedure to rebuild it.
If your jawbone is not able to support dental implants, several techniques can be used to rebuild bone, restore your natural jawline and provide a sturdy foundation for implant-supported teeth. These include:
. Bone augmentation. This involves restoring or regenerating bone in your jaw when it is not able to support implants otherwise. Research shows that using bone additives and growth factors to fortify the bone generally achieves the best results.
. Sinus lift. Also called sinus augmentation or sinus elevation, this involves adding bone below the sinus in cases where natural bone has deteriorated due to missing upper back teeth.
. Ridge expansion. If your jaw isn't wide enough to support dental implants, bone graft material can be added to a small ridge, or space, created along the top of your jaw.
What are the various types of dental implant materials using in Iran?
Dental implants are constructed from a range of materials. The materials using for dental implants are as follows.
. Titanium
. Alloys of titanium/ aluminium/ vanadium
. Cobalt, / chromium/ Molybdenum
. Aluminium oxide
. Carbon
. Silicon rubber
. PMMA (polymetyhl methacrylate)
. Polyethylene
Zirconium implants are one of the newest forms of implants and are promoted for their aesthetic qualities, biocompatibility and mechanical structure. Today's dental implants are less likely to be pure titanium since the discovery that a titanium alloy works just as well as pure titanium.
Some specialists like to use zirconium which is also known as Zircon (a ceramic material). Moreover, it uses to create dental implants and restorative components (abutments etc.).
After Dental Implant
Post-operative Care and Recovery
Whether you have dental implant surgery in one stage or multiple stages, you may experience some of the typical discomforts associated with any type of dental surgery, such as:
. Swelling of your gums and face
. Bruising of your skin and gums
. Pain at the implant site
. Minor bleeding
You may need pain medications or antibiotics after dental implant surgery. If swelling, discomfort or any other problem gets worse in the days after surgery, contact your oral surgeon.
After each stage of surgery, you may need to eat soft foods while the surgical site heals. Typically, your surgeon will use stitches that dissolve on their own. If your stitches aren't self-dissolving, your doctor removes them.
Swelling can be managed by applying ice packs to the surgical site. This needs to be done continuously for at least the first 36 hours.
Bleeding is common after dental implant procedure. If it is in excess, you can place a sterile gauze piece in between your teeth for about 30 minutes. If the bleeding doesn't stop, you will have to consult your doctor.
Keep all physical activity including strenuous exercise to a minimum, as this can increase bleeding.
Dentures and prosthesis that a patient has been putting in the mouth since before the implants were in place, need to be avoided for at least 10 days post-surgery. Using the dentures can lead to application of pressure on the new implants, before they have completely healed.
Typically, it will take 5-7 days for all the symptoms to subside. However, some patients may experience a longer recovery time due to some different factors.
Recovery time can be affected by the following:
. How many teeth you have extracted and implanted—are you receiving a single dental implant, multiple implants, or implants for a whole jaw or mouth?
. Whether your surgery requires bone grafting.
. Whether you have a healthy bone for your implants to bond to.
. Individual healing time and differences.
What is the diet for a Dental Implant procedure?
. Opt for liquids and pureed food for the first few days after your procedure.
. Over the next few weeks, transition to solid food. It is advisable not to skip any meals.
. Avoid food that is really hot, as it will take a few days for the sensation in your tongue to return.
. Oral hygiene needs to be maintained after the procedure. This includes brushing and rinsing at least twice a day.
Factors affecting the life span of dental implants
How long is the lifespan of dental implants?
Dental implants have an incredible longevity attributed to the material they're made from, titanium, and to how they are integrated into the bone. Clinical research shows survival rates as high as 94% over 10 years and 91% over 15, and these studies have led to new technologies and methods that have helped make implants longer lasting. For example, patients with bruxism or with low bone density can enjoy better implants and techniques that continue to make dental implants available to more and more people.
Besides, another research has shown that implant longevity also depends on which jaw the implant is added to. One study they reviewed showed an 84% 12-year success rate (meaning 84% of implants remained healthy over a 12-year period) for implants placed in the maxillary (upper jaw) and a 93% 12-year success rate for implants placed in the mandible (lower jaw).
However, you can make your dental implants last longer. To ensure your dental implants last as long as possible, you need to focus on good oral hygiene and seeing your dentist on a regular basis. Some people think that because they have dental implants that they don't have to continue brushing and flossing. However, that is not the case. Arguably, once you have implants, you need to take even better care of your teeth so, by proper care dental implants can last up to 25 years.
Dental implant Surgeons in Iran
How can I find the best Dental surgeon/Dentist in Iran?
Dental surgeons in Iran can make your face and teeth more appealing.
It is important that you seek the assistance of experienced and skilled dental surgeons in Iran who have provided a suitable condition for people with limited budgets to do dental Implant in Iran easily. It is worth explaining that the quality provided by Iranian dental surgeons is far higher than other countries including Turkey and India.
Dental Implant surgeons in Iran, have performed numerous procedures annually which make them highly experienced, due to high demand and low costs of dental Implant in Iran, thousands of people travel to Iran every year to undergo dental Implant in Iran with the best dental surgeons at an affordable and reasonable price.
Dental Clinics
Tehran Clinics
. Dr. Mohammad Abbas Abdul Samadi clinic
. Farvardin Clinic
Shiraz Clinics
. Mahtab Clinic
. Sadaf Clinic
. Dr. Farbodan Clinic
Dental implant cost in Iran
Why are dental implants so expensive?
The cost of a dental implant is made up of the following components:
. Your dental surgeon's time to prepare the diagnostics, analysis and preparation work prior to the implant.
. Training courses for the team to ensure they know exactly how the dental implants work.
. The dental implant itself, this is a precision made piece of engineering manufactured to tolerances of a fraction of a millimetre.
. The Crown which goes on top of the dental implant made by a highly skilled dental technician.
. The follow-up and after-care provided by the dentist to ensure that the dental implant integrates into the bone and heals properly.
. Continuing care to ensure your implant lasts as long as possible, preferably a lifetime!
Tooth Implant Cost in different countries
How much does a tooth implant cost in different countries?
Full denture implants cost
The main reason medical tourism is so popular is because of the cost savings. When it comes to dental treatment, patients can save thousands of dollars by seeing a dentist abroad, even after factoring in the cost of travel and accommodation. If you need extensive restorative or cosmetic work, the savings can be even greater. In the following you can see how much you might be able to save by traveling overseas for dental work:
Dental implant cost in Iran is around:  $900 (overall price with American brand)
Dental implant cost in Mexico is around: $2300
Dental implant cost in Costa Rica is around: $1700
Dental implant cost in Thailand is around: $3000
Dental implant cost in Poland is around: $1300
Dental implant cost in the UK is around: $3300
Dental implant cost in India is around: $1100
Dental implant cost in the U.S is around: $4500
Dental implant cost in Turkey is around: $1800
Dental implant cost in Canada is around: $2800