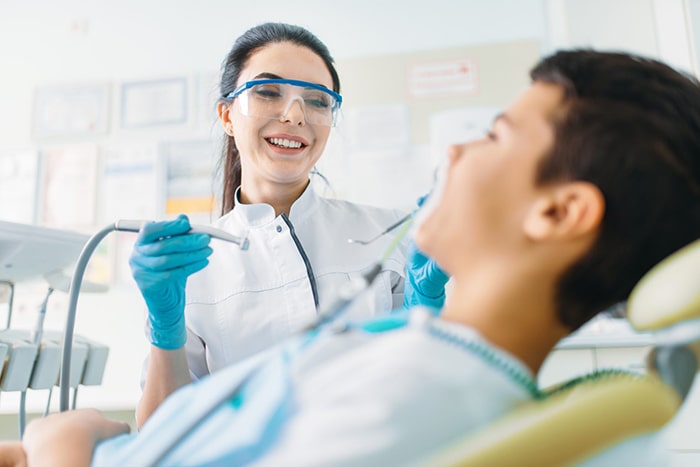 Dental care is something we learn from the elderlies every day since childhood, and it is not something to be ignored. Carelessness in dental attention may cause serious damage to the teeth and land you in a dentist's cabin. Iranian surgery is a medical tourism company offering the best dental services in Iran ranging from the top dental surgeons, clinics and hospitals at affordable rates.
Taking care of your teeth requires more than regular brushing, flossing and using mouthwash. Good oral hygiene also includes regular visits to the dentist to ensure that every aspect of your dental health is monitored.
Different types of dental surgery in Iran
There are several reasons why people undergo a dental surgery. There are also different types of dental surgeries like cosmetic dental surgeries for correcting the misalignment of the jaws or the dental implant surgeries. You might also have to undergo a dental surgery if your need to get a tooth removed. The dental surgeries are performed by a qualified oral surgeon. Extractions and root canal treatments also come under dental surgeries; these however can be conducted by a dentist in a clinic.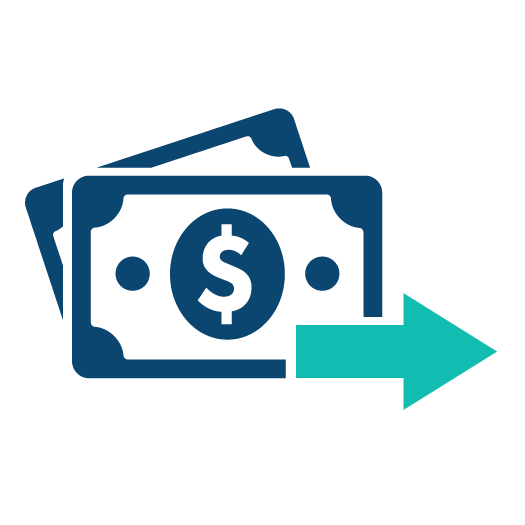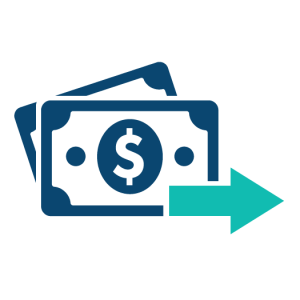 | Dentistry cost | Iran | UK |
| --- | --- | --- |
| Dental Implants | $600 | $2500 |
| Dental crown | $200 | $800 |
| Dental veneers | $120 | $925 |
| Dentures | $1400 | $3000 |
| Root canal | $250 | $1500 |
| Dental filling | $150 | $250 |
| Dentistry cost | Iran | USA |
| --- | --- | --- |
| Dental Implants | $600 | $2300 |
| Dental crown | $200 | $720 |
| Dental veneers | $120 | $850 |
| Dentures | $1400 | $2700 |
| Root canal | $250 | $1350 |
| Dental filling | $150 | $280 |
| Dentistry cost | Iran | India |
| --- | --- | --- |
| Dental Implants | $600 | $830 |
| Dental crown | $200 | $260 |
| Dental veneers | $120 | $140 |
| Dentures | $1400 | $1200 |
| Root canal | $250 | $280 |
| Dental filling | $150 | $140 |
Why are dental treatments less expensive in Iran?
Dental treatments in Iran are less expensive for a variety of reasons, the majority of which are related to the Iranian economy. These services are only affordable to international visitors who have stronger currencies than the Iranian rial. For Iranian patients, they have always been extremely costly.
There are five factors that influence and make the price affordable. They are as follows:
the significance of medical tourism
High levels of competition
The cost of living
Currency conversion
Government assistance
–
The exchange rate will be extremely favorable if you come from a country that uses euros, dollars, or pounds. As a result, the clinics' prices will appear extremely low to you, while they will not appear low to people with hard currency.
Every year, a large number of patients travel to Iran for dental treatment, primarily to Shiraz or Tehran. Because of the large number of cases, the market is extremely competitive and lucrative. Furthermore, due to the large volume of orders, it is possible to obtain and manufacture high-quality dental materials at a fraction of the cost.
What's more, the government has recognized the value and profitability of the medical tourism industry. As a result, the Iranian government introduces aid packages for the private health sector in the form of lower taxes and incentives. This has a significant impact on prices, especially when taxes are low.
How do I make a reservation once I've found the best dental clinic in Iran for me?
It is extremely simple to schedule a dental treatment appointment. Simply contact us, and we will respond as soon as possible. To better understand your situation, we will ask you some questions. Questions about your medical records, lifestyle, dental situation, and we might require photos of your teeth, and x-rays of the area to be treated. We will then ask a few questions about your expectations, needs, and so on.
We will then send all of this data to one of our dentists, who will thoroughly examine it. Your dentist will carefully select the best treatment plan for you out of all available options. We will keep you posted every step of the way and give you detailed updates regarding the treatment plan, cost, and travel information.
If you choose to have the treatment with us, we will plan everything and you won't have to worry about any aspect of your journey. including your accommodation, airport transfer and transport in the city. all that just to make sure that you are comfortable throughout the whole journey while wearing a beautiful smile 🙂
How do I pick a dental clinic in Iran?
So, you have finally decided to receive dental treatment in Iran. And now what? You almost certainly have a thousand questions about how to choose the best clinic in Iran. This section should assist you in achieving that goal. There is no single best clinic in the world, but there are certainly better and worse clinics. Your goal will be to find the one that is right for you. Iran is the ideal destination for dental treatment if you want to finally have a perfect and healthy smile, with high-quality services at affordable and reasonable prices. The vast majority of patients are from Europe, the United States, the Middle East, and Canada. So how do you find the best dentist in Iran?
Here are some tips:
request and examine clinic photographs. Look for a modern, spacious, and clean environment with modern furniture and dental equipment that has been carefully designed for the patient's comfort.
ask whether the clinic handles every aspect of the trip, including treatment, accommodation, and any visits to the city for international patients.
ask about the clinic's history and the experience of the dentist.
make certain that the clinic has a translator as well as an assistant who can translate from Persian.
don't look for the cheapest option. Choose a clinic with a price that is comparable to the national average.
ask the clinic about their Oral and Maxillofacial Surgery Department;
look for a place that can answer all your questions, listen to all your concerns, and handle your entire journey, especially during the period before and after the treatment;
make sure to ask if there are any hidden costs.
make sure to check with the clinic about their transportation policy. You might need to commute between your hotel and the clinic several times during your stay.
Can I trust a dental surgeon in Iran?
Although anyone with a firm grip on science can get into a dental school, only a few have it in them be a great dentist in real life. A great dentist doesn't only need to have the proper education and an extensive knowledge and the expertise to carry out various dental procedures, they must also need to acquire a series of other characteristics, qualities, and skills. That's because dentistry is not quite like other professions in medicine and science. While other medical professionals are mostly masters of science, dentists also have to be good with people, good at business, and good artists all at the same time. After completing their residencies and internships, most dentists start their own practice, or to say in other terms, start their own business. And so, besides having the heart and knowledge to care for patients, Iranian dentists also need to have other skills to run their own practice and attract and retain patients.
Each of Iranian dentists is specially trained in the latest dentistry techniques to improve your overall experience at modern dental practice. Not only can they provide you with a variety of modern treatment options, but they also use state-of-the-art equipment to deliver the best results with minimal discomfort.
While the fact remains that in any medical field there are great and not so great doctors and specialists, the answer your question is yes. You can definitely trust an Iranian dental surgeon provided that you do your research before making a final decision and choose a dentist or clinic.