Risks Involved with Dental Implant Treatment
It is important to know that the dental implant procedure is an invasive surgical treatment. Hence, as with any type of surgery or operation, there are risks that should be taken into account:
Infection
There may be a risk of infection. We perform all treatments under strict sterile conditions following stringent protocols to ensure the best possible outcome for the surgery. We also provide prophylaxis antibiotic treatment either before or after treatment in many cases.
Bleeding
There is the risk of some pain, bleeding, bruising, swelling and discomfort as a result of any invasive surgical procedure. This is variable from person to person. We carefully monitor your progress for healing with follow-up.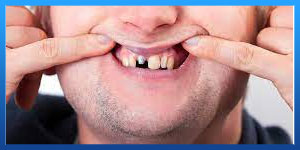 Read more about : Dental implant problems
Read more about : Dental Implant Bleeding
Read more about : Dental Implant Pain Years Later
Read more about : Dental Implants Side Effects
Nerve Damage
Dental surgical procedures, performed in the back of the lower jaw, run a risk of damage to nerves supplying the lower lip and jaw. Damage to these nerves may cause a temporary or, in rare circumstances permanent numbness to the cheeks, lips or tongue area.
Failure to Integrate
Failure of dental implant osseointegration. This is the primary risk of this treatment. It is the failure of the bone tissue to integrate and connect to the titanium implant. We always wait for a few months after the surgical placement of the implant anyway to check that this stage has occurred. However, in some rare situations, it may not. Your dentist will then advise you as to the appropriate course of action. In many situations, if osseointegration does not occur, it is often best to remove the implant, wait for the area to heal for 3 months, and then repeat the procedure.
Read more about : German dental implant
Read more about : Dental implants cost in Iran
Implant Breakage or Fracture
Fracture of supporting bone. This can happen if the bone is thin, or if there is a deficiency of the bone.  If this occurs, we usually refrain from placing the implant on that day. We will then wait 2-3 months and consider repeating the procedure or consider adding more bone-by-bone grafting techniques.
Perforation
During the procedure to place a dental implant in the jaw, some of the nearby anatomic structures are sometimes injured. This includes perforation of the maxillary sinus, inferior border, lingual plate, labial plate, inferior alveolar canal, or gingiva. If the maxillary sinus cavity is perforated by the implant, for example, this can lead to sinus problems and infections in the area in the future.
Excessive Bone Loss
Excessive bone loss in the area of the dental implant can reduce the stability of the implant replacement and usually requires intervention.
Bone loss between the implants and natural teeth can also lead to the appearance of black triangles between the teeth, which are not aesthetically pleasing and increase the difficulty of maintaining clean teeth.
Source:
https://www.theperfectsmile.co.uk/news/how-risky-is-your-dental-implant