Best age for Dental Implants
How long is the lifespan of dental implants?
Dental implants have an incredible longevity attributed to the material they're made from, titanium, and to how they are integrated into the bone. Clinical research shows survival rates as high as 94% over 10 years and 91% over 15, and these studies have led to new technologies and methods that have helped make implants longer lasting. For example, patients with bruxism or with low bone density can enjoy better implants and techniques that continue to make dental implants available to more and more people.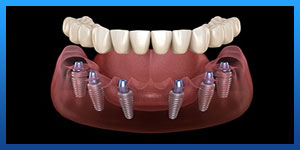 Read more about : Good candidate for dental implant
Read more about : Dental implant problems
Read more about : Dental Implant Bleeding
Read more about : Dental Implant Pain Years Later
Besides, another research has shown that implant longevity also depends on which jaw the implant is added to. One study they reviewed showed an 84% 12-year success rate (meaning 84% of implants remained healthy over a 12-year period) for implants placed in the maxillary (upper jaw) and a 93% 12-year success rate for implants placed in the mandible (lower jaw).
However, you can make your dental implants last longer. To ensure your dental implants last as long as possible, you need to focus on good oral hygiene and seeing your dentist on a regular basis. Some people think that because they have dental implants that they don't have to continue brushing and flossing. However, that is not the case. Arguably, once you have implants, you need to take even better care of your teeth so, by proper care dental implants can last up to 25 years.
Read more about : Dental X-ray (OPG)
Read more about : Gingivectomy