Can I touch my nose 2 weeks after rhinoplasty?
What not to do after rhinoplasty?
Can I touch my nose 2 weeks after rhinoplasty?
It's only natural that patients get curious about how their nose looks and feels like after rhinoplasty. Nonetheless, it's not a good idea to poke, push, or touch your nose during the healing process. This may misalign the nasal tissues, hurt, or even undo the results accomplished from the nose job surgery. It's very important that you keep the area of the surgery protected from anything that can add pressure to it or cause injury.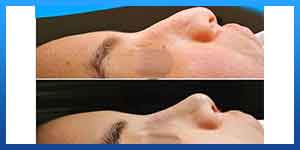 To keep the nasal shape safe from contact, avoid these activities:
. Any form of exercise or sports, especially those that are high impact
. Throw-and-catch games or other activities where an object might come in contact with your face.
. Pulling clothes over your head. Instead, stick to button-front shirts and pajamas
. Carrying or lifting items
. Playing rough with children or pets
Basically, try to keep your nose safe and protected from anything that could cause an injury. But of course, accidents sometimes do happen. If you encounter any problems after your rhinoplasty surgery, talk to your facial plastic surgeon about what steps you can take to reverse the damage or to plan a revision rhinoplasty procedure.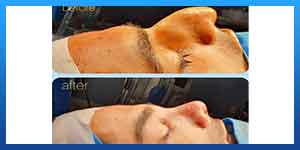 Read more about : Laughing after Rhinoplasty
Read more about : How long should i tape my nose after rhinoplasty?
Read more about : How to clean nose after rhinoplasty?
Read more about : Infection after rhinoplasty
Read more about : Blackheads after rhinoplasty
Read more about : Revision rhinoplasty success rate
Read more about : Nose job simulator
Read more about : Rhinoplasty in Iran