Surrogacy Cost in Iran
The average cost of surrogacy in Iran in 2023 is around $9000 and the Surrogacy cost in Iran with IVF and egg donation is around $ 14800 and the average cost of twin surrogacy in Iran is around $15500.
The cost of surrogacy in Iran depends on the type of treatment required and whether this includes IVF, ICSI or IUI.  In addition, you will be required to pay a fee for the administration, coordination and support throughout the treatment program.
General information about Surrogacy in Iran
General information

Cost

vary from person to person

Anesthesia
No
Hospital stay
1 day
Back to work
7 to 10 days
Duration of operation
1 to2 hours
Minimum stay in Iran
Several months
Surrogacy cost in Iran : Detailes
Consultation with the gynecologist, geneticist, embryologist, and urologist; All pre-op tests and ultrasounds; IVF medicine; surrogate mother wage; medication for egg retrieval; egg and sperm retrieval; IVF with ICSI; freezing embryos; surrogate mother's medicine for embryo transfer; transferring embryos; surrogate mother expenses for 9 months(food, medicine, check-ups); childbirth by cesarean section
Airport transfer
All transfers to/from the hospital
Medical interpreter
Local Simcard
One Sightseeing tour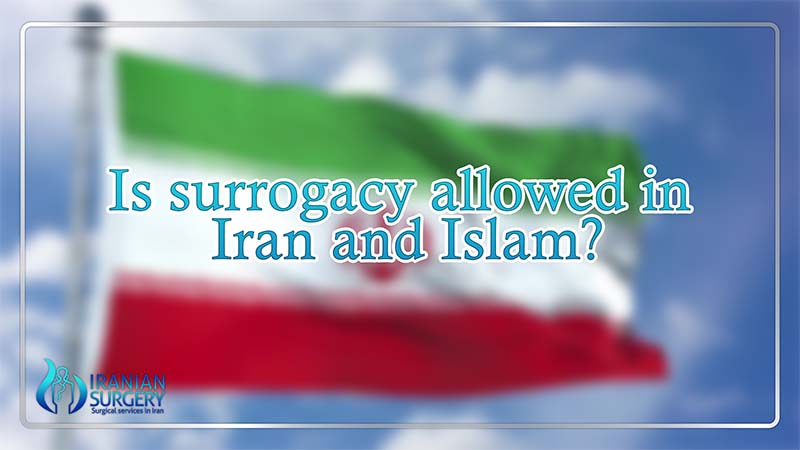 Is surrogacy allowed in Iran and Islam?
Yes, surrogacy is allowed in Iran. Most Shiite scholars have issued jurisprudential decrees (fatwas) that allow surrogate motherhood as a treatment for infertility, albeit for legal couples. The Majlis (parliament) passed a law that permitted surrogacy for infertile married couples and it was approved by the powerful Guardian Council. They regard this practice as transferring an embryo or fetus from one womb to another, which is not forbidden in Shiite jurisprudence. Currently, there are around 70 infertility clinics in Iran performing gestational surrogacy. Therefore, sperm donation, egg donation, and surrogacy are allowed in Islam and Iran.
Infertility Treatment Consultant
Hi, my name is Sama, and I can help you with the information, prices and packages we offer regarding surrogacy in Iran via WhatsApp.
Surrogacy laws by Iran
All surrogacy arrangements (both commercial and altruistic) are legal and popular. Many couples from middle east do the surrogacy in Iran due to the legal easiness.
If you decide to have a Surrogacy in Iran, reading this article can improve your knowledge about cost of Surrogacy in Iran to a great extent and help you to choose the best city and hospital to perform Surrogacy in Iran.
How to know Surrogacy in Iran is safe?
A: Safty comes with different measures, and we try to cover most of them here. Surrogacy in Iran is safe, mainly because it's the only country around the Persian Gulf and among Islamic nations that consider this procedure legal. That will be a relief to all parents-tobe.
We should mention that Iranian Surgurey's clinic in Tehran and Shiraz will introduce healthy surrogate mothers so that you be assured your baby will have a fine first home.
The techniques we use are at the same level as the first-rate techniques of the world, and the success rate of surrogacy and IVF in Iranian Surgery clinics is very high. You can watch our videos regarding this matter on our website. A high success rate is one of the factors in confirming surrogacy safety in Iran.
The surrogacy procedure is a long-term process, which is why some parents either prefer to stay in Iran and follow the development of their fetus closely or to have complete information about the health of their child and the surrogate mother remotely. The Iranian Surgery Team provide you with both options for this procedure to ensure your mental security.
You may also be content to know that after embryo transfer, the surrogate mother will live in a safe environment under the supervision of our clinic, and the health status of her and your baby will be monitored at intervals defined by our fertility specialists to ease your concerns as much as possible.
Read more about : IVF in Iran
Surrogate Mother in Iran
Why is Iran the best place to find a surrogate mother?
There are 7 main reasons that can be mentioned:
1. surrogacy in Iran is offered at an affordable cost ,Iranian surgeons and specialists offer their world-class medical expertise at significantly lower prices than their counterparts anywhere else in the world. And that's due to Iran's unique geopolitical place on the world map.
2. we provide round the clock supervision over the surrogate mother all through the 9-month period.
3. through regular checkups before and during pregnancy, we will make sure that first of all the surrogate mother has all the required qualities and is in good health later throughout her pregnancy.
4. surrogacy is completely legal in Iran. You will receive full legal rights of the child and the surrogate mother will have no legal claim over the baby.
5. we offer a qualified and competent team of specialists and medical staff working together to ensure our clients the best results.
6. Iran enjoys a high rate of success with the surrogate mothers.
7. Iran, being an Islamic republic, has many Muslim surrogate mothers. So, if this is something that matters to you, you can rest assured that Iranian Muslim surrogates are willing to help bring your child into this world.
Does the age of the surrogate matter?
The possibility of a surrogate being accepted is dependent on several factors including her age.  If the surrogate will be required to use her own eggs, additional tests may be required to assess her egg reserve.  Depending on the surrogates age and her results, a fertility specialist will be able to discuss the success rates you should expect from your treatment.  As with any kind of fertility treatment, success rates decline with the age of the woman providing the eggs, particularly after the age of 35.
Read more about : Surrogacy Cost in Iran Vs Other Countries
Read more about : IVF cost in Iran
Hi, my name is Sama, and I can help you with the information, prices and packages we offer regarding Surrogacy in iran via WhatsApp.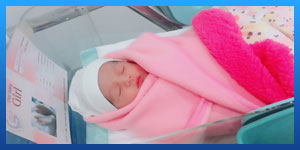 Surrogacy Doctors and Clinics in Iran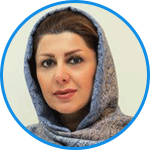 Dr. Maryam Khosromehr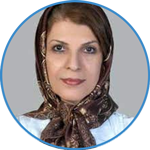 Dr. Jaleh Zolghadri is a specialist reproductive medicine and Infertility, IVF and recurrent pregnancy loss since 1992 
Professional Work Experience
1- Specialist Reproductive Medicine and Infertility, IVF and recurrent pregnancy loss since 1992 
2- Reproductive Surgery (laparoscopic and Hysteroscopic procedures) 
3- Full Professor of OB/GYN, Consultant, Shiraz University of Medical Sciences since 1990.4- Working and supervising infertility fellowship residents in ART & Infertility ward (1991 -2020) 
5- Head of the Recurrent Abortion clinic, Shiraz University of Medical Sciences (since 1998) 
6- performing many infertility techniques like Microinjection ,Zift, Egg and Embryo donation, Surrogate uterus ,Sex selection, and PGD/PGS
7-Infertility Consultant in Avicenna center  of Infertility and recurrent miscarriage 
8- Preforming many female Cosmetic surgery like Labioplasty, vaginal rejuvination, tightening and whitening  by Monaliza Laser and labia filler injection,PRP and other Aesthetic procedures.
 Membership in major
professional societies
1- Member of American Society for Reproduction Medicine (ASRM) 
2- Member of American Association of Gynecologic Laparoscopists (AAGL) 
3- Member of Middle East Fertility Society (MEFS)
4- Member of Iranian Society for Reproduction Medicine (ISRM) 
5- Member of Iranian Society of Surgeon 
6- member of American Aesthetic Surgery Society