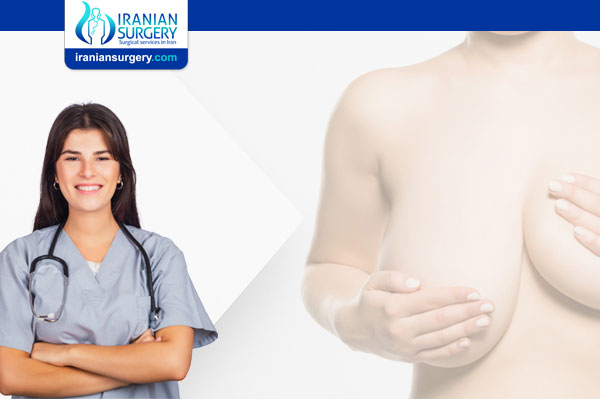 Best age for Breast Reduction Surgery
For many women, macromastia, or overly large breasts, is more than just an aesthetic issue – it's also a health concern. Large breasts can cause discomfort and pain in the shoulders, neck and back. The medical condition can also cause rashes, interfere with physical activities and even cause upper extremity numbness, tingling and headaches. And these conditions are not unique to older women.
If you are curious to know whether you are eligible to have a breast reduction surgery, keep reading till the end.
Read more about : Breast Lift Surgery
Read more about : Breast Reduction Surgery
Can a 14-Year-Old Get Breast Reduction?
Overly large breasts can cause back and neck pain, as well as emotional stress for many women. For some of these women, breast reduction can provide much-needed relief. However, adolescent women deal with these concerns, as well — it may even affect their ability to participate in sports teams or other physical activities they enjoy with friends. As a teen struggling with this (or a concerned parent), you may wonder if there is a minimum age requirement that must be met before these issues can be addressed. Most doctors recommend waiting until at least 18 years of age to consider breast reduction surgery, but some young women may require surgical intervention sooner. Depending on a variety of factors, certain individuals may qualify as breast reduction candidates when they are as young as 15, although some insurance providers require patients to be at least 16 years old to receive coverage. However, there are no official age restrictions currently set in place for breast reduction.
Am I Too Young for Breast Reduction Surgery?
This is a common question in today's society.  Here's the answer: There is no specific, ideal age for a Breast Reduction, but among younger women these things need to be considered:
. Is the patient in her 20's and experiencing the problems that would require her to downsize or reshape their breast?
. Does she have a strong desire to reduce the size and shape of her overly large breasts (macromastia)?
Read more about : Breast Augmentation with Fat Transfer
Read more about : Enlarged clitorious condition pictures
. Has she stopped growing in height and in breast size?
. Is she emotionally mature?
If the answer to these questions is yes then she could be an ideal candidate. You should know that when younger women have Breast Reduction surgery, Revisional surgery may be needed later in life.
Am I Too Old for Breast Reduction Surgery?
Another common question women in their 60's plus frequently ask me.  Mammaplasty Reduction is very common among more mature women and can be very effective with the correct assessment of their health, skin condition, emotional maturity etc.  Older women typically suffer from "overly large breasts" due to hormone changes from menopause and weight gain. They reap the same benefits as younger women and today are more eager to have these age defying, health restoring procedures.
Is 50 Years Old Too Old for A Breast Reduction?
New research lead by surgeon Michele A. Shermack and colleges at the John Hopkins Medical Intuitions, Baltimore, suggests that the changes in hormone levels of women over the age of 50 may be responsible for increased surgical complications after breast reduction.
The team of researchers compiled data from 1,192 women undergoing breast reduction over the past 10 years. The patient data was then categorized into three different age groups: under 40, 40 to 50 and over 50.
According to the results, women 50 years of age and older had a higher risk of complications, especially infections, after undergoing breast reduction surgery. In comparison to women under the age of 40, the over 50 age group was 2.7 times more likely to develop an infection.
Results also suggested that the 50 and older group was most susceptible to wound healing problems, which in turn lead to higher rates of repeat surgeries in order to remove additional dead skin. While interesting, this trend was not statistically significant.
Source:
https://www.davinciplastic.com/blog/breast-reduction-surgery-are-you-too-young-or-too-old/
https://www.bethcollinsmd.com/blog/women-over-50-have-higher-risk-of-infection-post-breast-reduction-surgery/
https://www.breastreductionvirginia.com/frequently-asked-questions/how-old-do-you-have-to-be-for-breast-reduction-surgery/