Which type of dental implants are best?
There are two main types of dental implants:
. Endosteal: These dental implants are placed in the jawbone. Typically made of titanium and shaped like small screws, they are the most commonly used type of implant.
. Subperiosteal: These dental implants are placed under the gum but on, or above, the jawbone. This type of implant may be used in patients who do not have enough healthy natural jawbone and cannot, or do not want to, undergo a bone augmentation procedure to rebuild it.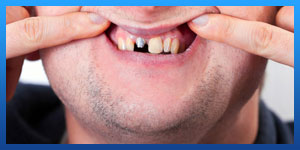 Read more about : Prices of the most popular Implants
Read more about : Best age for dental implant
Read more about : Dental implants cost in Iran vs USA
If your jawbone is not able to support dental implants, several techniques can be used to rebuild bone, restore your natural jawline and provide a sturdy foundation for implant-supported teeth. These include:
. Bone augmentation. This involves restoring or regenerating bone in your jaw when it is not able to support implants otherwise. Research shows that using bone additives and growth factors to fortify the bone generally achieves the best results.
. Sinus lift. Also called sinus augmentation or sinus elevation, this involves adding bone below the sinus in cases where natural bone has deteriorated due to missing upper back teeth.
. Ridge expansion. If your jaw isn't wide enough to support dental implants, bone graft material can be added to a small ridge, or space, created along the top of your jaw.
Read more about : Dental implant Risks
Read more about : Good candidate for dental implant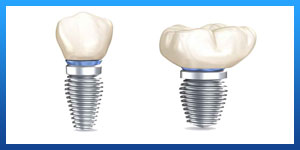 What are the various types of dental implant materials?
Dental implants are constructed from a range of materials. The materials using for dental implants are as follows.
. Titanium
. Alloys of titanium/ aluminium/ vanadium
. Cobalt, / chromium/ Molybdenum
. Aluminium oxide
. Carbon
. Silicon rubber
. PMMA (polymetyhl methacrylate)
. Polyethylene
Zirconium implants are one of the newest forms of implants and are promoted for their aesthetic qualities, biocompatibility and mechanical structure. Today's dental implants are less likely to be pure titanium since the discovery that a titanium alloy works just as well as pure titanium.
Some specialists like to use zirconium which is also known as Zircon (a ceramic material). Moreover, it uses to create dental implants and restorative components (abutments etc.).
What is the alternative to dental implants?

If you're not a candidate for any type of dental implant, the main options include: Dentures. Dentures are removable false teeth. You can replace all or most of your natural teeth with a complete denture.
What are implants in dentistry?

A dental implant is an artificial tooth root that is placed into your jaw to hold a replacement tooth or bridge. Dental implants may be an option for people who have lost a tooth or teeth due to periodontal disease, an injury, or some other reason.
What is the best dental implant brand?

Top Dental Implant Companies in the United States Nobel Biocare. Nobel Biocare led the U.S. market in 2018, acquiring the leading position in the dental implant, final abutment and dental implant instrument kit segments. … Straumann. … Dentsply Sirona. … Zimmer Biomet. … BioHorizons. … Implant Direct. … HIOSSEN. … MIS Implants.
What is better a bridge or an implant?

The implant is not putting any strain on other teeth. Another great advantage of implants is that they can be used to replace more than one missing natural tooth. In the case of a bridge, a dentist will need healthy adjacent teeth for support. … Dental crowns and bridges will have to be replaced every 10 to 15 years.
What is the downside of dental implants?

The downsides Getting dental implants is generally considered safe, but as with any surgery, complications may occur, including bleeding; infection; and nerve, sinus or nasal cavity injuries. Other points to keep in mind: Dental implants aren't a quick fix.
How soon after tooth extraction can you have an implant?

Sometimes, it is possible to place implants on the same day as teeth are extracted but usually, it takes three to six months of healing before you are ready for implant placement. Waiting for a very long time after dental extractions may result in loss of bone, making implant placement more difficult.
What are the three categories of implants?

The Three Types of Dental Implant Placements Placement Strategy One: Solo Implants. Individually placed, or "solo," implants replace a single tooth with a single implant. … Placement Strategy Two: Implant Supported Bridges. … Placement Strategy Three: Implant Supported Dentures.
What kind of metal is used in dental implants?

Titanium Titanium (Ti) and its alloys (mainly Ti-6Al-4V) have become the metals of choice for dental implants. However, prosthetic components of the implants are still made from gold alloys, stainless steel, and cobalt-chromium and nickel-chromium alloys[
What is the failure rate of dental implants?

Early and late dental implant failure Dental implants have a high success rate, but some people experience dental implant failure. It's estimated that about 5 to 10 percent of dental implants fail, either shortly after a procedure or months or years later.
What is an abutment for an implant?

When dental implants are placed in your jawbone (A), they bond with your natural bone. They become a sturdy base for supporting one or more artificial teeth, called crowns. A connector – known as an abutment (B) – is placed on top of the dental implant to hold and support your crowns.