Which type of dental implants are best?
There are two main types of dental implants:
. Endosteal: These dental implants are placed in the jawbone. Typically made of titanium and shaped like small screws, they are the most commonly used type of implant.
. Subperiosteal: These dental implants are placed under the gum but on, or above, the jawbone. This type of implant may be used in patients who do not have enough healthy natural jawbone and cannot, or do not want to, undergo a bone augmentation procedure to rebuild it.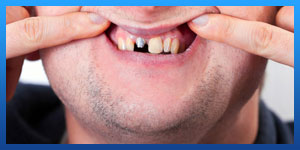 Read more about : Prices of the most popular Implants
Read more about : Best age for dental implant
Read more about : Dental implants cost in Iran vs USA
If your jawbone is not able to support dental implants, several techniques can be used to rebuild bone, restore your natural jawline and provide a sturdy foundation for implant-supported teeth. These include:
. Bone augmentation. This involves restoring or regenerating bone in your jaw when it is not able to support implants otherwise. Research shows that using bone additives and growth factors to fortify the bone generally achieves the best results.
. Sinus lift. Also called sinus augmentation or sinus elevation, this involves adding bone below the sinus in cases where natural bone has deteriorated due to missing upper back teeth.
. Ridge expansion. If your jaw isn't wide enough to support dental implants, bone graft material can be added to a small ridge, or space, created along the top of your jaw.
Read more about : Dental implant Risks
Read more about : Good candidate for dental implant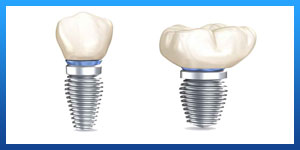 What are the various types of dental implant materials?
Dental implants are constructed from a range of materials. The materials using for dental implants are as follows.
. Titanium
. Alloys of titanium/ aluminium/ vanadium
. Cobalt, / chromium/ Molybdenum
. Aluminium oxide
. Carbon
. Silicon rubber
. PMMA (polymetyhl methacrylate)
. Polyethylene
Zirconium implants are one of the newest forms of implants and are promoted for their aesthetic qualities, biocompatibility and mechanical structure. Today's dental implants are less likely to be pure titanium since the discovery that a titanium alloy works just as well as pure titanium.
Some specialists like to use zirconium which is also known as Zircon (a ceramic material). Moreover, it uses to create dental implants and restorative components (abutments etc.).