What are the latest treatments for prostate cancer?
Can you ever be cured of prostate cancer?
How long do you have to live with stage 4 prostate cancer?
What are the latest treatments for prostate cancer?
New treatments and new combinations of them are giving men with advanced prostate cancer more help than ever.
The FDA has approved new anti-androgen medications. These drugs stop your prostate cancer tumors from growing by bringing testosterone levels down. That starves prostate cancer cells of the fuel they need.
Read more about : Metastatic myxofibrosarcoma treatment with the best Iranian oncologist surgeon
These new medicines include:
Abiraterone acetate (Zytiga)
Apalutamide (Erleada)
Enzalutamide (Xtandi)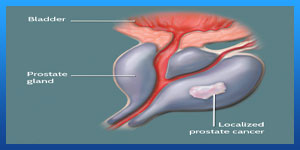 Apalutamide and enzalutamide are androgen receptor (AR) inhibitors that go to work outside the cells. Abiraterone acetate is a CYP17 inhibitor that slows production of androgens inside the cells. Research has shown how well these drugs can delay cancer growth, in many cases by years.
Read more about: Orchiectomy surgery for prostate cancer
New treatments
These newer drugs were first approved for use only after other treatments stopped working. Research now suggests that using them earlier can help.
these drugs are now being used along with something called androgen deprivation therapy (ADT) rather than just waiting for ADT to stop working.
Androgen deprivation therapy cuts off the supply of the male androgen hormones that prostate tumors use for fuel. It's thought of as a form of chemical castration. When these drugs stop working, your cancer is called "castration resistant."
Research shows that using enzalutamide or abiraterone acetate along with ADT lowered the chances of the cancer spreading or death compared to ADT alone.
It demonstrates you don't have to use things in sequence. You can use them in combination and you can use them early on
you don't have to wait for one treatment to fail to start another.
Read more about : Anal Cancer Treatment
New Combinations
New pairings of approved therapies that improve prostate cancer treatment are also in use, including:
A combination of radiation therapy and androgen deprivation therapy for men with recurrent prostate cancer.
Giving the chemotherapy drug docetaxel (Taxotere) along with ADT.
But because the chemotherapy drug can be hard on the body, researchers recommended giving this combination only to "adequately fit men."The combined therapy increased median survival 70-130 percent compared to immunotherapy alone. The investigators also observed an abscopal treatment effect
Clinical trials continue to look at other combinations of treatments. One is exploring the pairing of the chemotherapy drug cabazitaxel (Jevtana) with ADT and radiotherapy for high-risk men.Other trials are exploring how well the immunotherapy prostate cancer drug sipuleucel-T (Provenge) works with radiation therapies like radium-223 (Xofigo).Provenge is also called a cancer vaccine. Immunotherapy helps your own immune system target cancer cells. It's already used to treat other cancers. Pembrolizumab is another immunotherapy drug used for certain types of prostate cancers that have a DNA change.
Researchers are now on the hunt for new ways to use the body's immune system to target prostate cancer tumors. Possibilities include combining sipuleucel-T with the checkpoint inhibitors indoximod or ipilimumab (Yervoy). Checkpoint inhibitors are designed to boost your body's immune response.  Other clinical trials are testing different immunotherapy treatments and checkpoint inhibitors.
Read more about: Prostate biopsy in Iran
Read more about: Prostate biopsy complications
Can you ever be cured of prostate cancer?
You can live a long time with prostate cancer, maybe even decades. If you catch and treat it early, you might even be able to cure it. Prostate cancer can be cured, when detected and treated early. The vast majority of prostate cancer cases (more than 90 percent) are discovered in the early stages, making the tumors more likely to respond to treatment. Treatment doesn't always have to mean surgery or chemotherapy, either.
How long do you have to live with stage 4 prostate cancer?
Stage 4 prostate cancer is cancer that begins in the prostate and spreads to nearby lymph nodes or to other areas of the body.
Stage 4 prostate cancer is an uncommon diagnosis. Most often, prostate cancer is diagnosed at an earlier stage, when the cancer is confined to the prostate.
Treatments may slow or shrink an advanced prostate cancer, but for most men, stage 4 prostate cancer isn't curable. Still, treatments can extend your life and reduce the signs and symptoms of cancer.  For these cancers, the 5-year survival rate is 29%.
Read more about: Prostate cancer treatment
Read more about:  prostate cancer treatment side effects
Read more about: prostate cancer treatments pros and cons