Different types of breast augmentation
There have never been more choices for breast augmentation. The following options are available, depending on your medical history, body shape and aesthetic goals.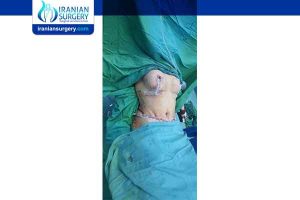 . Saline-filled breast implants are filled with sterile salt water. Saline breast implants may be prefilled at a predetermined size or filled at the time of surgery to allow for minor modifications in implant size.
. Structured saline-filled breast implants are filled with sterile salt water, but contain a structure inside so they behave as if filled with soft, elastic silicone gel. This structure enables them to hold their shape better than traditional saline implants. Approved by the FDA and Health Canada in 2014, these implants have been available since 2015.
. Silicone gel-filled breast implants are filled with soft, elastic gel and are available in a variety of shapes and degrees of firmness. All silicone gel breast implants are pre-filled and patients may require a longer incision for larger implant placement.
. Cohesive gel silicone gel-filled breast implants, also known as "gummy bear" or "form stable" implants, are filled with a cohesive gel, made of crosslinked molecules of silicone, which makes them a bit thicker and firmer than traditional silicone gel implants. This enables them to hold their shape better. Approved by the FDA for use in the United States in 2012, these silicone implants have been available in much of the world since 1992.
. Autologous fat transfer removes fat through liposuction from an area of your body in which there are abundant fat cells, such as your thighs, abdomen and hips. After a process of preparation, the fat cells are injected into your breast. The amount of fat available for augmentation may be less than the volume achievable with an implant in many patients. Not all of the fat that is transferred is expected to survive the grafting process, and in some cases, the surgery may need to be repeated to achieve greater volumes of augmentation.
Your plastic surgeon might combine any of these breast augmentation options with a breast lift if there is any sagging or drooping of your breasts.
Read more about : Fat transfer for breast augmentation
Read more about : Mommy makeover
Your anatomy and health profile as well as your personal preferences will help you and your surgeon determine:
.  The best type of surgery for you
.  Your optimal breast size
.  The type of implant and incision location that will best fill your needs.
Factors that influence the size and type of breast augmentation recommended for you include:
.  Your medical history
.  Your goals for breast enhancement
.  Your existing body frame and mass
.  Your existing breast tissue
.  Your preferences related to size and incision placement.
The goal of your aesthetic plastic surgeon and staff is to help you achieve the best results and to make your surgical experience as easy, safe and comfortable as possible.
Read more about :  Bbl surgery Podcast with Dr. Afshan shah
Read more about :  Abdominoplasty Podcast with Dr. Afshan shah