Shoulder Replacement Surgery Scar
Shoulder Replacement Surgery and Scar Management
A shoulder replacement surgery (shoulder arthroplasty) is an invasive procedure designed to relieve the patient of shoulder pain and reduced motion caused by conditions affecting the shoulder joint. Although shoulder replacements aren't as common as hip or knee replacements, more and more patients are opting to undergo this procedure as new, more effective techniques have developed.
As with any major orthopedic surgery, a patient can expect downtime to recover and some degree of scarring from the incision. For many patients, post-operative scarring can lead to hypertrophic and keloidal scar types. These scar types are considered abnormal and can cause pain and discomfort. However, there are steps you can take to reduce scarring after your surgery, and medical-grade products are easy to obtain.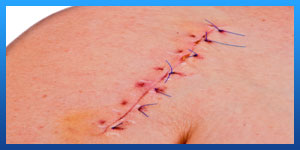 Read more about : Leg lengthening surgery success story in Iran
Read more about : Total knee replacement surgery success story in Iran
Read more about : How to hide blepharoplasty scars?
Read more about : Herniated disk treatment
Read more about : Cycling after knee arthroscopy
Post-operative care and scar therapy
After your shoulder replacement surgery, you will need to take some time to recover. You will likely remain in the hospital for up to three days after your procedure. Surgeons generally prescribe pain medication to help their patients endure post-operative swelling and soreness. Physical therapy is a likely option to help you regain mobility in your shoulder. Scarring will result at the incision site which could be measure roughly six inches in length (The surgeon makes an incision approximately 6 inches long, starting at the top and front of the shoulder and curving along the deltoid muscle. The surgeon then cuts through deeper tissue, including one of the rotator cuff tendons to enter the shoulder joint). If you are predisposed to abnormal scar types, you may need some extra help to reduce the appearance and discoloration of your scar.
Through the mechanisms of dermal hydration and collagen regulation, silicone helps promote an ideal environment (homeostasis) for your scars to heal. Medical-grade silicone sheeting and sticks are the first line of defense you should consider to help your scars fade quickly. Silicone for scars is the only clinically-proven topical solution to scar therapy that is recommended by surgeons and dermatologists around the world. Ask your physician today which silicone option is best for your post-operative scars.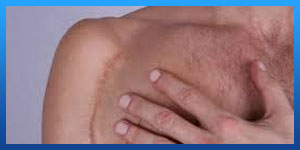 Caring for Your Incision
You will have stitches running along your wound on the front of your shoulder. These will be removed one week after your surgery, at your first follow-up appointment. Call your surgeon immediately if your incision swells, drains, becomes red or painful, or if you develop a temperature over 101 degrees Fahrenheit.
Before leaving the hospital, your incision will be covered with a dry bandage. Please do not get the incision wet or dirty. The dressing can be changed daily and it is not uncommon to have a small amount of blood on the dressing. Do not shower or go in the bath until you return for your follow-up appointment. The incision has not healed yet and getting the incision wet puts the shoulder at risk of infection. After the stitches are removed and if the doctor allows you to, you can take a shower and let the water run over the wound. Do not go into a tub or Jacuzzi to soak the wound. Pat the wound dry after you finish showering.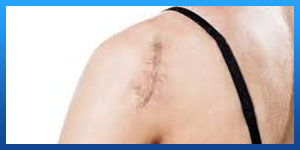 Read more about : Knee arthroscopy
Read more about : knee ligament surgery
Read more about : Spinal Fusion Surgery