Non-Surgical Facelift Alternatives
According to the  Society of Plastic Surgeons, there were 131,106 facelifts performed that's a zero percent change from 2000. Women are constantly reminded by the media and manipulative marketing campaigns to fear the inevitable: Aging.
Everywhere we turn, there is promise in some new product, food, or activity for its anti-aging benefits. Nowadays, it seems the 50s are the new 30s, especially with the long list of treatments out there to tighten, lift, and smooth the skin. But for many, a conscious diet and tedious skincare regimen are not enough. 
Ways of Facelift Without Surgery
·      In-Office Treatments
·      At-Home Options
In-Office Treatments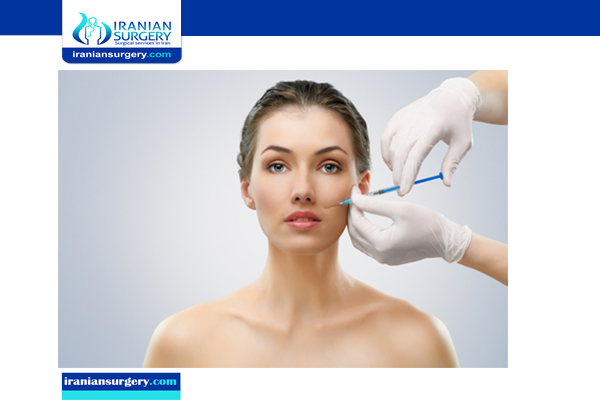 Also known as dermal fillers, injections help to fill in the appearance of lines and wrinkles. They can also plump up the skin, giving a more youthful look and reducing any sagging or hollowness. As Temple explains, "Fillers such a Juvéderm are packed with hyaluronic acid, which adds volume to desired areas of the face in order to lift cheeks, smooth parentheses lines or plump the lips." The results, she notes, are both subtle and long-lasting.
2- Ultherapy
Ultherapy uses ultrasound technology and is the only FDA-cleared, non-invasive procedure that lifts, tones, and tightens the skin. As a practitioner, Temple appreciates the precision of the method, that it allows her "to see the layers of tissue targeted during the treatment to ensure the energy is deposited where it will be most beneficial." The treatment can be highly effective, she says, "jump-starting a natural process to produce fresh, new collagen."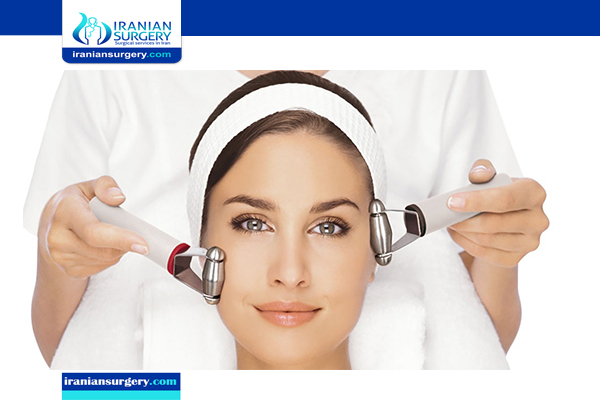 Commonly described as "facial toning," micro-current is Temple's specialty at Inderma Studio. It is her preferred procedure for non-surgical facelifts, she says, "due to the dramatic lifting effect that micro-current has on facial muscles and facial contours."
4-Cryolift
This method is brand-new and Temple is already a fan. Cryolift, she explains, "delivers hyaluronic acid and CO2 to the skin directly, lowering the skin's temperature, causing surface blood to rush and wrapping the contracting and expanding pores around the hyaluronic acid." It treats dehydration and lessen inflammation, giving an overall glow. Ideal for all skin types, she notes, there is zero downtime and instant results.
5- Lasers
Laser skin resurfacing works to give you clearer, younger-looking facial skin by removing skin, layer by layer, with precision. This means you can rid your facial skin of blotches, scars, wrinkles, or acne scars. A full-face treatment takes up to 2 hours. After about 5-7 days, your skin will begin to dry and peel, and it will take another 5-10 days for the skin to fully heal. The risks include burns, scarring, changes in skin pigmentation, reactivating herpes cold sores, and bacterial infection. This expands the collagen, tightens the skin and shrinks broken capillaries. In her experience, this method has less of an impact than other treatments.

6- Threadlift
Threadlifts are the new "it" non-surgical facelift option. The facelift procedure can be performed under 2 hours and involves a cosmetic surgeon inserting thin threads into the face through tiny incisions made in the targeted area. The threads attach to the skin tissue and then are pulled back to lift and smooth the face. The ends of the threads are hidden and the results of the lift are seen immediately. The effects last about 18 months, at which point the threads biodegrade and are absorbed by the body
At-Home Options(facelift tricks)
COCONUT OIL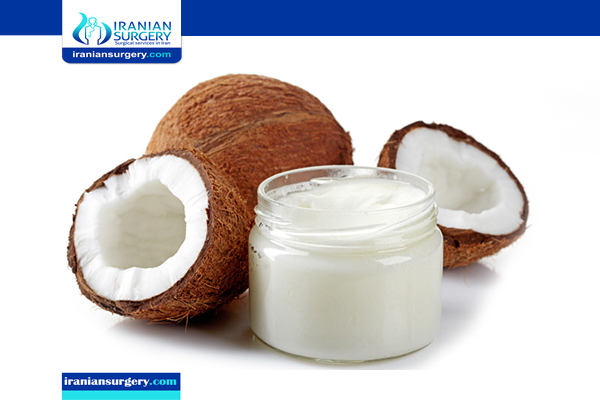 Coconut oil, as the name suggests, is the oil derived from the flesh (the white part) of a coconut. It has become a familiar staple in many kitchens and can also be used to tighten your skin. Coconut oil is a powerful antioxidant that works to eliminate free radicals that can damage your skin. In addition, coconut oil hydrates and moisturizes your skin, which prevents sagging.
EGG WHITE & HONEY MASK
Egg whites and honey have each been known for their many health advantages. But together, the two foods can also be mixed and used as a mask to tighten sagging and loose skin.
Egg white is rich in the protein albumin, which works to rebuild skin cells, improve skin's elasticity, and impart a natural glow. Honey is a powerful antioxidant that can help remove toxins that build up over time in your skin. Used together, they provide a powerful one-two punch to tighten skin.
Separate 1 egg white from the yolk. Mix the egg white with 2 tablespoons of honey and apply it to your face, neck, or chest. Leave the mixture on for 15 minutes. After the 15 minutes, wash off the mask with warm water and pat dry. For best results, use the egg white and honey mask once a week.
OLIVE OIL
Before hydrating creams and moisturizing lotions, there was olive oil. The ancient Egyptians used olive oil as a cleanser, moisturizer, and antibacterial agent to help give their skin a radiant glow and protect them from the sun.
Like many other substances on this list, olive oil is a powerful antioxidant. But it also contains a healthy dose of vitamin E that not only tightens your skin but protects it from sun damage.
After your evening shower, massage olive oil into your face, neck, and chest. Continue massaging the areas for a few minutes to help the oil penetrate your skin. Olive oil can be used every day in place of a body lotion.
COFFEE SCRUB
Coffee includes antioxidants that slow the signs of skin aging. When used as a scrub in combination with other substances, coffee exfoliates and firms your skin while at the same time working to smooth out and eliminate fat deposits.
In a bowl, combine the following ingredients:
¼ cup of coffee grounds
¼ cup of brown sugar
½ teaspoon of cinnamon
2 tablespoons of coconut oil (heat this slightly to make it a liquid)
Using your fingers and small circular motions, scrub your face, neck, and chest for 3 minutes. Rinse the mixture off using warm water. For best results, apply this scrub once a week.
YOGURT MASK
Yogurt is a crucial part of any healthy diet. In addition to eating it, you can also apply yogurt directly to your skin to smooth and tighten wrinkled areas.
Like most milk products, yogurt contains lactic acid. When applied to your skin, the lactic acid works to shrink pores. This can result in tighter, smoother skin.
To create a skin-tightening yogurt mask, mix 2 drops of lime juice into 2 tablespoons of plain yogurt. Apply the yogurt/lime juice mixture to your face, neck, and chest, and massage into your skin for 10 minutes.
Leave the yogurt mask on your skin for another 5 minutes and then rinse off with warm water. This process can be done twice a week.
CUCUMBER
Cucumber is one of the best natural skin toners out there. It can tighten loose and saggy skin without the risk of side effects or allergic reactions. And it can refresh and rejuvenate tired skin to give your complexion the boost it needs. 
Here are three easy ways to use cucumber in your beauty routine.
Aloe vera
Aloe vera is a natural moisturizer and contains malic acid, which improves the elasticity of your skin. Both of these properties together make aloe vera an effective and inexpensive treatment for sagging skin. Harness the power of aloe vera with these simple recipes:
-ALOE VERA GEL
Extract the gel from several aloe vera leaves and spread it on your face, neck, and chest. Leave the gel on your skin for 15 minutes, and then wash it off with lukewarm water. Pat your skin dry with a soft, clean towel.
-ALOE VERA MASK
To make an aloe vera mask, mix:
1 tablespoon of aloe vera gel
1 tablespoon of mayonnaise
1 tablespoon of honey
HONEY
We've already used honey with egg white to prevent and treat sagging skin. But honey provides so many important natural benefits to your skin that we had to list it by itself. Honey does a marvelous job of:
Hydrating dry skin
Fighting free radicals with antioxidants
Keeping your skin clean with antifungal and antibacterial properties
Reducing rednesswith anti-inflammatory properties