How long does it take to recover from a mini face lift?
Mini facelift recovery pictures day by day
What is a Mini Facelift?
A mini facelift is an innovative anti-ageing procedure that uses the latest minimally invasive surgical techniques to turn the clock back on the age of your face by roughly ten years. A mini facelift is a modified version of a traditional facelift. In the "mini" version, a plastic surgeon uses small incisions around your hairline to help lift the lower half of your face to help correct sagging skin. Mini facelifts have the added benefit of shorter incisions than those required by full facelifts.
Read more about : facelift in iran
Read more about : Rhinoplasty cost in Iran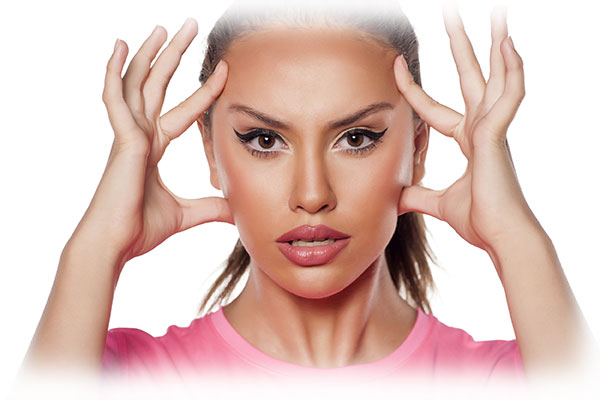 Read more about : Type of face lift
Read more about : Belepharoplasty surgery , Before and after surgery Videos 
Read more about : Buccal Fat Removal in Iran
Read more about : The Swedish patient saved $ 90,000 by choosing Iran over the United States to have leg lengthening surgery.
Read more about : blepharoplasty
Read more about : Neck lift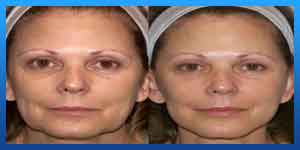 Before Mini Facelift Surgery
Who are ideal candidates for mini facelift?
A mini facelift can address a variety of concerns. Many women and men in their 30s and 40s opt for the procedure as a way to stave off the effects of middle age, which often include the appearance of fine lines, wrinkles, and sagging skin. We usually recommend the procedure for patients who are in the beginning stages of visible aging on the face. You may be a good candidate for a mini facelift if:
. Excess or sagging facial skin alters the definition of your jawline 
. The skin on your cheeks has dropped, causing jowls to form
. Deep creases or folds are visible between your lips and cheeks
. You have a "neck wattle" or double chin
. The skin around your neck or chin is moderately loose
. You wish to avoid or are not considered a candidate for a traditional facelift
As with any cosmetic surgery, mini facelift patients should be in good overall health before the procedure. Ideal candidates should not smoke or use tobacco products, as this may impede the healing process. Patients must be able to set and maintain realistic expectations for the surgery and its outcome. 
The benefits of Mini Facelift
One of the most significant benefits of a mini facelift is that its recovery time is brief. Usually, it takes up to a month or more for patients to recover from a full facelift. The mini facelift typically requires a week or less of downtime. Because a mini facelift is less invasive than a full facelift, most patients report feeling minimal pain and discomfort following their surgery.
The Mini Facelift can last for ten years or more and make you appear 10 to 12 years younger.
Read more about : Non-surgical facelift alternatives
Read more about : Nose job cost in Iran
Targeted areas for a mini facelift
Unlike a traditional facelift, a mini facelift is conducted via smaller incisions. These are usually made along your hairline or above each of your ears. Your surgeon then pulls your skin tissues upward through the cheeks to help correct sagging skin.
The smaller incisions used in a mini facelift can be especially helpful if you're prone to scarring.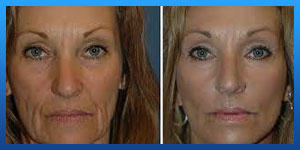 Risks or side effects
The most common side effects are pain, swelling, and bruising immediately following your surgery. These symptoms will subside after several days.
When to call your doctor
You should call your doctor right away if you experience signs of an infection or excessive bleeding. These side effects may include:
. Increasing swelling
. Severe pain
. Oozing and bleeding from your stitches
. Fever and chills
. Loss of feeling from nerve damage
Preparing for a mini facelift
Your doctor will provide specific instructions on how to prepare for your mini facelift. Avoid wearing makeup and jewelry to your appointment, as this can slow down the process.
You'll also need someone to drive you home from the hospital, so plan on making these arrangements ahead of time.
It's important to disclose all medications, herbs, and supplements you take. Your surgeon may also tell you to stop taking certain over-the-counter (OTC) medications, such as aspirin and ibuprofen. These medications can lead to excessive bleeding.
If you smoke or use tobacco, you'll want to notify your surgeon. They may suggest that you stop smoking or using tobacco for 4 to 6 weeks before surgery.
During Mini Facelift Surgery
How does a mini facelift work?
A mini facelift is an anti-aging surgery that focuses on sagging skin. Cosmetic surgeons address this by "lifting" your skin upwards via small incisions.
They'll also remove excess skin during the process, which can in turn help tighten your skin and reduce the appearance of wrinkles.
Sometimes an eye lift or brow lift is also done in conjunction with a mini facelift to help maximize your results. This is because facelifts only target the lower half of your face — mainly your jawline and cheeks.
Read more about : Forehead Contouring Surgery in Iran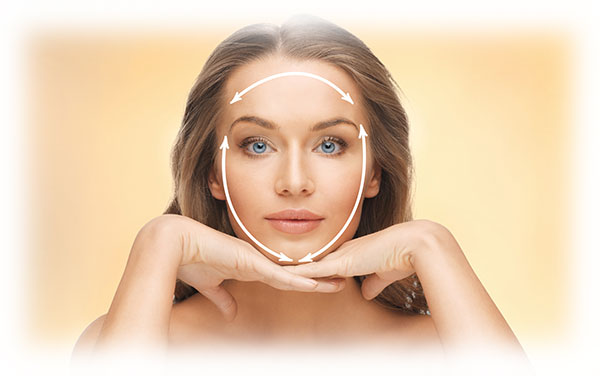 During Procedure
The Mini-Facelift is a refined technique requiring less disturbance of the facial tissues and therefore is quicker. It takes around 1-1.5 hours.
As an invasive surgery, a mini facelift requires either general or local anesthesia. Once you're under anesthesia, your surgeon will make small incisions around your ears and hairline.
They'll manipulate the underlying tissues in your skin by lifting and then pulling them up, while also remove excess tissue.
Once the surgery is complete, your surgeon will use sutures to close up all incisions.
After Mini Facelift Surgery
What to expect after a mini facelift
After your surgery, you'll be sent home with dressings over your stitches, as well as possible drains. These stitches will need to stay in for up to 10 days. After this point, you will go to your surgeon for a prescheduled appointment to have them removed.
You may still experience some bruising and swelling after your surgeon takes out your stitches. Your doctor may advise against certain activities, such as high intensity workouts, as these can make your symptoms worse.
Overall, it takes several weeks to fully recover from a mini facelift. After this point, you shouldn't need any follow-up surgeries, unless complications developed during your recovery.
While the results are considered permanent, you can talk to your surgeon about future noninvasive anti-aging options, such as dermal fillers, which can help maximize your results.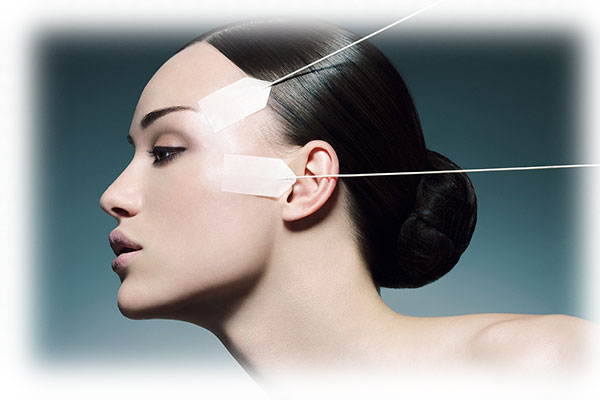 When can I return to work following the mini-lift surgery?
You may work from home the next day, but it will depend on how sensitive you are to the detection of recent surgery, as to when you go out to meet people. Some will manage the next day. A few wait until sutures are removed. The point is that you will not be jeopardising the result by going out.
Mini facelift vs. nonsurgical procedures
A mini facelift doesn't involve as many incisions as a full facelift, but it's still an invasive procedure. Like any type of surgery, it can carry the risk of bleeding, infection, and scarring.
Depending on your overall goals and health, a nonsurgical procedure might be more appropriate. This is especially the case if you're more concerned about overall volume and texture compared to sagginess.
Some options to consider discussing with your dermatologist or plastic surgeon include:
. Botulinum toxin (Botox) injections if you need more smoothing effects
. Dermal fillers to help add volume to the skin, which can also have a "plumping" effect on wrinkles.
. Microdermabrasion or dermabrasion for fine lines and age spots
. Laser skin resurfacing for overall skin tone and texture
. Ultherapy, which uses ultrasound technology to help stimulate collagen in the skin.
Mini Facelift Surgery Cost
The cost of mini facelift in Iran is between $ 600-800.