Sexually Transmitted Infection (STI) Testing
Answering some questions before your test
You will see a doctor or a nurse, who will ask you about your medical and sexual history.
Be prepared to answer questions about your sex life, including:
when you last had sex
whether you've had unprotected sex
whether you have any symptoms
why you think you might have an infection

What types of infections can I get after having sex?
Infections can be caught through vaginal sex, oral sex and anal sex. You are most at risk if you have had sex without a condom, but it is still possible to get an infection when a condom has been used so it is a good idea to get tested with any new partners.
Testing is usually done with a swab and/or a urine test and a blood test. The infections we would normally test for include:
Chlamydia
Gonorrhoea
Syphilis
HIV
If you have symptoms, we may also test for:
Herpes Simplex virus (HSV) Type 1 & 2
Trichomonas vaginalis (TV)
Bacterial vaginosis (BV)
Candida (Thrush)
Routine Swab and/or Urine tests
Chlamydia and Gonorrhoea
Herpes simplex virus (HSV)
Trichomonas vaginalis (TV)
Bacterial vaginosis (BV)
Candida (Thrush)
Routine Blood Tests
HIV
Syphilis
Hepatitis A
Hepatitis B
Hepatitis C

STI screening options
Choose from our popular screening options to get tested for more than one STI test in one appointment. Each screen includes chlamydia testing and gonorrhea testing.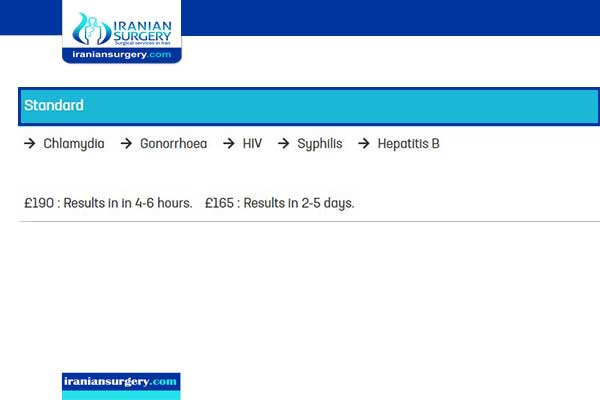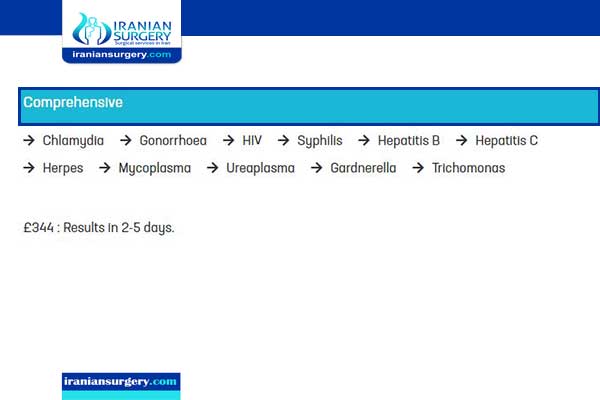 What's in the self-test kit?
Our kits test for 6 common sexually transmitted infections (STIs - sometimes called STDs). We will recommend test kits based on your sexual health risk, but you can choose which kits you order.
For chlamydia and gonorrhoea tests, you'll need to take a small swab from your throat, rectum or vagina, or provide a urine sample. This depends on what type of infection you are testing for. For HIV, syphilis, hepatitis B or hepatitis C, we'll send you a blood test kit. You only need to complete one blood sample to test for all four STIs.
The contents of the test kit will depend on what type of genitals you have and what type of infection you'd like to test.
Using condoms to protect against STIs
The best way to protect yourself from getting or passing on an infection is to use a condom every time you have sex. The clinic can give you some condoms so you can practice safer sex.
Always buy condoms that have the CE mark or BSI kite mark on the packet. This means they've been tested to high safety standards.
Condoms that don't have the CE mark or BSI kite mark won't meet these standards, so don't use them.

Getting your test results
With some tests, you can get the results – and treatment, if you need it – on the same day. For others, you might have to wait for a week or 2. If this is the case, the clinic will check how you would prefer to receive your results.
If you test positive for an STI, you will be asked to go back to the clinic to talk about your results and the treatment you need.
Many STIs can be cured with antibiotics. Some infections, such as HIV, have no cure, but there are treatments available. The clinic can advise you on these and put you in touch with a counsellor.
If possible, tell your sexual partner and any ex-partners so they can get tested and treated as well.
If you don't want to do this, the clinic can usually do it for you – it's called partner notification and the clinic won't reveal who you are