How is the IVF procedure?
How long does IVF with donor eggs take?
How successful is IVF with donor eggs?
How does IVF work with donor eggs?
What is the process of receiving donor eggs?
How is the IVF procedure?
The procedure typically involves a doctor removing an egg or eggs from the donor, fertilizing them in a laboratory, and then transferring the resulting embryos into the recipient's uterus. Doctors do this using an implantation procedure, such as in vitro fertilization (IVF).
Sometimes, specialists at the facility may freeze some or all of the embryos for later use or implantation in different women.
Egg donation frequently benefits women who cannot use their own eggs for various reasons, including ovarian failure, avoiding congenital anomalies in the fetus, or advanced age.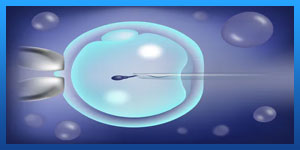 Shortly before the retrieval of the eggs, the donor will receive a final injection in preparation for the procedure.
The doctor will perform a transvaginal ovarian aspiration to remove the eggs from the donor's ovaries. They will insert an ultrasound probe into the vagina and use a needle to remove the egg from each follicle.
During the procedure, which lasts around 30 minutes, the doctor might give the donor painkillers, sedatives, or an anesthetic.
As this is a minor procedure, a donor will not need to stay at the clinic or hospital overnight.\
Read more about: What size ovarian cyst is considered large?
Read more about: What is the success rate of ICSI IVF?
How long does IVF with donor eggs take?
The entire process may take up to 4-5 weeks, however, it is highly individual and depends on a number of factors.
How successful is IVF with donor eggs?
The IVF with donor eggs frozen cycle donor egg success rate is 52.3% with clinical pregnancy and 42.3% live birth. The cause for IVF failure can also occur in the last stage of process, during the implantation. The egg and sperm may both be healthy, but polyps, cysts, poor blood flow, and a thin uterine lining may lead to a failed implantation of the embryo.
Read more about: What is the lowest sperm count for IVF

How does IVF work with donor eggs?
IVF treatment with donor eggs gives women who are unable to conceive the chance to have a family. The process is very similar to IVF treatment, except that the eggs used are from an egg donor. If you are using fresh donor eggs, you will have hormone therapy to ensure that your menstrual cycle is synchronized with the donor's cycle.
Treatment involves fertilizing the fresh donor eggs with either partner sperm or donor sperm, with the best resulting embryo carefully transferred to your uterus for pregnancy.
If you are using frozen donor eggs, there is no delay in starting treatment as the eggs are already in our donor bank ready for use, with no need to synchronize donor and recipient cycles. Treatment focuses on preparing your body for pregnancy, so the embryo is transferred at exactly the right time.
Read more about: when is assisted hatching done in IVF
What is the process of receiving donor eggs?
The first step is an evaluation with one of our reproductive endocrinologists, who will discuss your treatment options and help you understand all aspects of the options available. If you decide to proceed with a donor ovum cycle, your doctor will tell you what you need to do to prepare. Your doctor will also perform a medical evaluation and physical examination to ensure your health wouldn't be jeopardized by pregnancy.
Cycle Preparation
To optimize the chances of success, your doctor will order several tests to identify and correct any abnormalities that could interfere with fertilization or implantation. These include a detailed semen analysis, a saline sonogram of the uterus and basic blood tests evaluating blood count, blood type and thyroid function. We also require that you're up to date on recommended health screenings, such as the Pap smear and, for women over 40, mammogram.
Though women achieve high success rates with egg donation throughout their 40s, the risks during pregnancy increase as women approach age 50. If you're 45 or older, we require additional testing to ensure you begin pregnancy in optimal physical condition. This testing includes a screen for diabetes, an EKG for your heart and clearance by a perinatologist, an obstetrician who specializes in high-risk pregnancies.
As part of your preparation, you will meet with our psychologist to discuss your plans for egg donation and to review the various decisions you will face now and in the future, should you have a child from egg donation.
Read more about: IUI and IVF success rates
Read more about: IVF with frozen donor eggs process