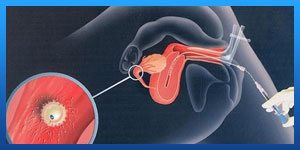 Read more about : IVF process start to finish
Read more about : 2nd iui success rate
Read more about: How to improve iui success rates
Read more about : IVF in Iran
Is IUI or IVF more successful?
A common consideration to keep in mind for the IUI versus IVF decision is that success depends largely on variables such as female age, the reason for infertility, and the fertility drugs used. With IUI, women under 35 often have a 10 to 15 percent chance of getting pregnant with just one cycle.
With an IVF cycle using a woman's own eggs, the average national success rates range from 45 percent to 50 percent or more for patients under 35 years old. These success rates can be pushed even higher, typically in the 60 to 70 percent range, when the embryos are genetically tested and selected before transfer.
Age plays a huge role in the success of IUI and IVF. Success rates for both procedures drop precipitously for women over 40 using their own eggs.
Read more about: IUI vs IVF success rates over 40

Which is cheaper IUI or IVF?
IUI or IVF?
IUI is a less expensive, less invasive procedure and is often the first course of treatment for couples with mild male factor infertility, unexplained infertility, and for women under the age of 40. Women who have failed IUI cycles, advanced endometriosis or blocked fallopian tubes, IVF is typically the best treatment option with the highest chance of success. Both IUI and IVF have helped millions of families across the globe to achieve a successful pregnancy.
Your course of treatment at CCRM is highly individualized based on your specific needs. If you'd like to meet with a fertility specialist to discuss your fertility treatment options, please contact us today.
Read more about: IUI success rate by age
Is ICSI more effective than IVF?
Is ICSI more successful than IVF?
Two of the most common fertility treatments are In Vitro Fertilization (IVF) and Intracytoplasmic Sperm Injection (ICSI). The key difference between IVF and ICSI is how the sperm fertilizes the egg. In IVF, the egg and sperm (of which there are multiple) are left in a petri dish to fertilize on their own. In ICSI, one sperm is directly injected into the egg.
The ICSI procedure fertilizes 50 to 80 percent of eggs. You might assume all eggs get fertilized with ICSI-IVF, but they don't. Fertilization isn't guaranteed even when a sperm is injected into the egg.
This study investigated in vitro fertilization (IVF) and intracytoplasmic sperm injection (ICSI) in to treat infertility in women over the age of 40.
This study found that IVF resulted in higher rates of implantation and adjusted live-birth compared to ICSI.
Read more about: IUI success symptoms
When can I do IVF after IUI?
Typically, patients will want to consider IVF after they've experienced two or more IUI cycles. Given the success rate of IUI, some couples try three or more cycles before they consider giving IVF a shot.
It's important to discuss these matters with your fertility specialist as they will have more insight into your chances of success with a subsequent IUI cycle versus switching to IVF.
Read more about: IUI and IVF success rates
How many times do you do IUI before IVF?
IUI is often the first treatment suggested to those who want to conceive as it's less invasive and demanding than IVF. If you are a woman under 35, most doctors will suggest 3 to 6 cycles of IUI before moving to IVF.
Read more about: IUI procedure step by step