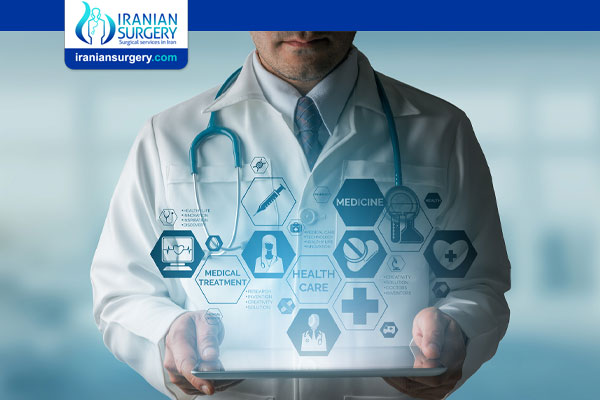 The Importance of Digital Marketing for Doctors and Clinics
As a doctor, you already have enough on your plate just trying to give your patients the best care possible. What doctor has time to worry about things like patient acquisition and search engine optimization (SEO) after spending the most part of their day caring for their patients? Probably right now digital marketing for doctors seems overwhelming, daunting and difficult to adapt to your business. With the world constantly changing, however, it's vital to keep your business relevant and accessible. We understand how intimidating it can be to initiate digital marketing strategies, but we're also here to tell you why doing so is integral to the success of your business both now and in the future.
One of the most important reasons to get into digital marketing for doctors is because it gets your name out there. Name recognition and presence are invaluable in today's market. Doctors just can't reach potential patients through traditional print or TV ads the way that they used to. Today, when someone feels the need to see a new doctor or specialist, they either do an online search or they ask their friends. If you use digital marketing properly, you will be able to increase the number of times your name pops up when someone is looking for your specialty or the service you provide.
Read more about : Advertise with Iranian Surgery
Your Prospective Patients Are Looking for You Online
Clearly, possessing a stronger digital presence will help you better connect with patients who are digitally searching for healthcare, but we can help you reach these potential patients in a more meaningful way. Imagine creating a TV ad that not only broadcasts a message about your services but also targets individuals with specific conditions and provides different information to every person who sees the ad.
Unlike traditional broadcast and print media, digital marketing enables doctors or clinicians to target patients by specific conditions, different age groups, gender, demographic, or even zip code. According to BIA Kelsey, 97% of consumers use the web to shop locally; with search engine marketing (SEM), marketers can use highly-targeted keywords to reach patients currently looking for specific treatments in their area.
Therefore, with medical digital marketing, you can use SEM or SEO to directly target specific consumers with information that will benefit them, and design your digital content so that it reaches exactly those who would want to read it. The ability to target your marketing can be an invaluable asset in decreasing cost per patient acquisition (CPA).
Your Brand Doesn't Show Up in the Search Engines
In the same way that you can optimize your medical digital marketing strategy to reach the right audience, we can help you improve your SEO so that it's easier for patients to find you. SEO involves infusing keywords into your digital content to make it more likely to appear on search engines such as Google, Bing, etc. Potential patients are not likely to browse past the first or second page of their search results, so you can design your content to appear high enough on the list that they can find you.
SEO Hermit explains how 20% of Google searches are healthcare-related, and according to Marketing Land more than 70% of those searches result in a click on the first page (just 5.6% for pages two or three). Getting your name on page one, however, takes some marketing finesse. A well-crafted search engine optimization (SEO) strategy and paid advertising campaigns are your best bet for snagging those top positions and getting the maximum number of clicks. In the growing digital marketplace, SEO is no longer a luxury; it is a necessity. With our help you can have a better understanding of how SEO can improve your business and how to consistently reduce marketing spend and increase ROI.
Perhaps the best thing about digital marketing for doctors is that it is extremely easy to track, which means you will know what is reaching patients and what isn't, and what strategies are worth your investment and which strategies must be dropped. In the age of TV and print ads, the only real way you were able to track their success was through overall trends in your business. With medical digital marketing, however, we can help you observe the digital footprints left by your prospective patients to see which content is reaching them (and eventually encouraging them to visit your practice) so that you can design future marketing tactics to capitalize on your successes. In the past, valid marketing data collection was extremely difficult, but today, digital technology enables us to form a much more accurate assessment of the ongoing trends.
Patients Will Remember a More User-Friendly Experience
The easier you make it for your current patients to navigate the ins and outs of your practice, the more likely they are to register a positive memory of their experience. Regardless of how much patients enjoy and value your care, they may start looking elsewhere if they find it difficult to locate information, make appointments or understand your services. When patients can effortlessly access your website to get the answers to the questions they have, it reduces the amount of work you both have to do. Unless you haven't provided them with a way to simply find their answers on their own, these patients can bombard your office with phone calls about these simple questions. Adding this ease and convenience to the great care that you offer will not only benefit you in patient-retention, but it will also help you in patient-acquisition.
with regards to potential patients who ask their friends for doctor referrals, your patients are going to be more likely to recommend you if your practice is accessible online. Imagine a potential patient posting on Facebook or Instagram writing, "My back has been really hurting lately. Does anyone know a good back specialist I should see in Durham, North Carolina?"
Will your current patients take the time to reply to someone like this and offer your name? They will if your practice is convenient and easy to use, especially if they can quickly send a link to your beautiful website that allows this new patient to make an appointment easily. Anything that you can do to make it easier for a patient to walk through your door will improve your patient's experience with you.
Saving on Costs Means You Can Provide More for Your Patients
We understand how overwhelming digital marketing for doctors can be, which is why we're here to show you how easy it can be and how incredible the return on your investment will be. On top of reaching more people, medical digital marketing can meaningfully reduce your practice's cost per patient acquisition. The hardest part of getting new patients is reaching out to them and showing them what you have to offer. Digital marketing allows you to do that in a very specific, focused, and specialized way. The effort you make to learn how to effectively use digital marketing is worth it; considering the increase it will bring to your business and the decrease it will bring to your costs.
This increase in business and decrease of costs will help you grow your business and improve the care that you can provide for your patients. The money you save can be spent on new tools and advanced machines that will directly benefit your patients and help you expand your business. It's your duty as a doctor to provide your patients with the best care possible; imagine the kind of care you can provide when you have the best tools and equipment at your disposal. The money we help you save finding new patients and keeping your current patients will help you improve the already excellent care you provide.
Allow Us to Connect You the Digital Age
Digital marketing for doctors is invaluable. We can provide you with everything you need to keep up with and reach today's potential patients. Today's patient wants to be able to find your practice easily, understand what services you offer quickly and make an appointment painlessly.
Adapting your business to cater to today's patient is a vital part of ensuring that your practice will endure. More people turn to the Internet to search for their doctors, research their health concerns, and seek out information about their health every day. That number is only going to increase every year, and medical digital marketing is the way to make sure you reach those potential patients. Daunting as digital marketing for doctors may seem, more daunting should be the thought that you are not reaching as many patients as you potentially could.
Medical digital marketing is not only a strategy you can use to reach potential patients and give your current patients a better experience, but it is also the innovation you need to compete in the future.
Tomorrow's patient is going to realize that they need to see a doctor and go to their phone or computer to find out where to go. Will your name come up? We will help you make sure that your digital impression is a great one and that everything a patient sees only further convinces them to give your practice a call. We are here to help you increase your digital visibility while making your practice better-equipped for the changing future.