Espinas
5-star hote
Tehran Province, Tehran, Farah Abad, No, Valiasr Square, ،, Keshavarz Blvd, No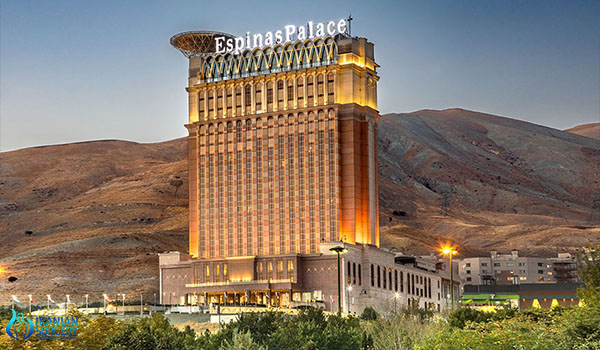 Standing proudly in the north of Tehran, Espinas Palace Hotel, a hidden gem and a peaceful heaven, exudes the elegant ambiance of a real luxury hotel. Espinas Palace mixes the finest of the fine and the best of contemporary modern comfort with a spectacular taste for the past. As one of Tehran's most premium buildings with exhilarating architecture, the beautiful Palace is an imposing city landmark, which boasts a magnificent lobby, dramatic public spaces and indulgently comfortable bedrooms. Espinas Palace Hotel is a hotel with a flair for services. A stay in the Palace is always a special time for our guests. The Palace features all the amenities and services of a luxury five-star hotel coupled with attraction and a unique feel-at-home atmosphere.
Parsian Azadi Hotel
5-star hotel
Tehran Province, Tehran, Chamran Highway•021 29112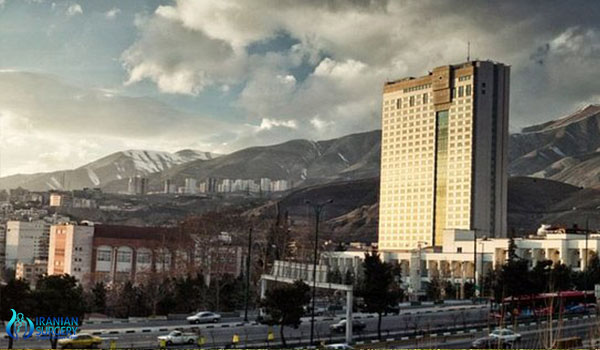 Parsian Hotels your first choice in Iran
As the leading hotel chain in Iran, Parsian International Hotels has 22 properties around the country in some of Iran's most famous tourist destinations. The Parsian Intl Hotels Group has a selection of 3, 4 and 5 star properties to offer guest when they stay in Iran.
Grand Hotel Ferdowsi
4-star hotel
Tehran, No.20, Kooshk e Mesri street, Beginning of Ferdowsi Ave., North of Imam، Khomeini square•021 6672 7026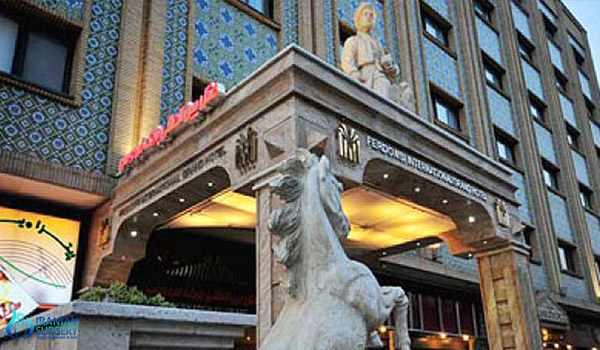 With 22000 square meters of floor space Ferdowsi Grand Hotel was first opened. Renovations and improvements have brought pleasant and modern changes yet we have also the touch of Persian heritage as well. The genuine symbols of tradition is a key factor of this Hotel; Original Persian Carpets in every single room, hand-made tableau and rugs and whole a lot more which will give you an image and a sense of existence in this historical country. This hotel has suites, and royal suites and restaurants. We offer traditional and modern Iranian cuisine and well as international cuisine and a buffet.
There are several dinning and modern conference halls as well as swimming pool, Jacuzzi, and sauna and other recreational and sporting facilities plus fast, wireless with Wi-Fi technology for connecting to the internet. And finally with plenty of parking in out multi level parking facility we have secured our ranking among the highest in the country.
Tehran Heritage Hostel
Tehran, No. 22، Kamal-ol-Molk•021 3398 8739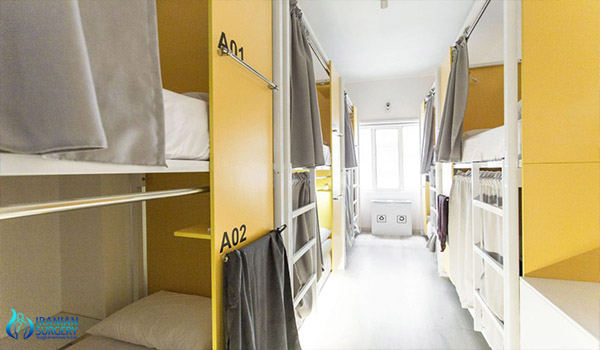 Tehran Heritage Hostel is a brand-new boutique hostel in central Tehran housed in a legendary building with superb facilities, impeccable service and the best of the city just around the corner.
Azadi Hotel
Tehran Province, Tehran, Somayyeh
Being located in down Town , The azadi hotel provides you with the possibility of having access to all parts of the city.
During your stay the experienced and skilled staff are at your service you in 24 hours.
The six- floor hotel has 42 sing , double and triple rooms all of which are equipped with TV sets , fridges , internetn services , telephone and sanitary services.
Our aim to make you satisfied and we appreciate this contentment by serving you as perfectly as possible.
Olympic Hotel
4-star hotel
Tehran Province, Tehran, Bolvar-e-Gharbi-ye-Estadiyom-e-Azadi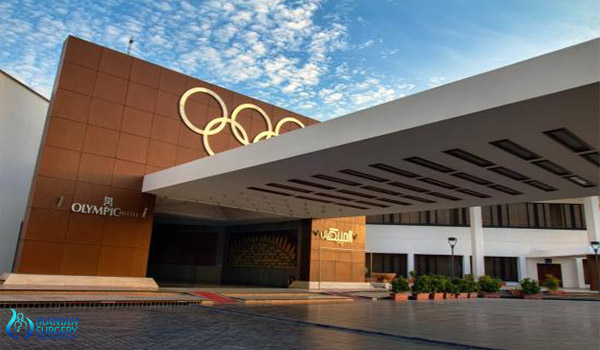 Dear guest, we warmly welcome you to the Olympic Hotel. Olympic four-star hotel in the North West of Tehran, Overlooking the Chitgar park, With a beautiful view of Damavand mountains the highest peak of Iran, and Alborz mountains, Enjoy the pleasant atmosphere of Azadi International Lake With easy access and no traffic to Imam Khomeini International Airport, Mehrabad Airport and major highways of Tehran
Howeyzeh
4-star hotel
Tehran Province, Tehran, District 6, Taleqani St,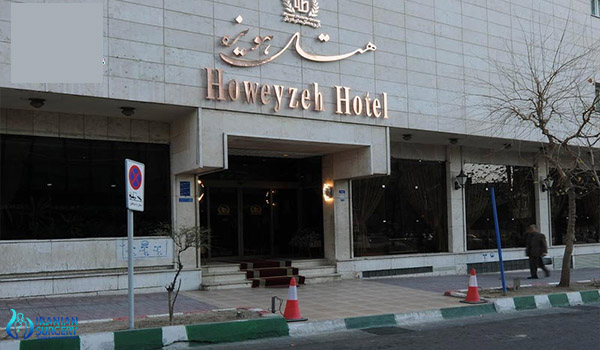 Kowsar Cultural and Tourism Organization was founded in 1993 as one of the economic organizations of Foundation of Martyrs and Veterans Affairs.
The Organization's Main Task
The organization's activities, in accordance with Article 5 of Statute, is maintenance, improvement and operation of the facilities of the Foundation for cultural, tourism, sporting, recreational purposes and the identification of other facilities of the country in order to create more fields for the implementation of organizational goals and services appropriate to the educational-cultural objectives to provide services for the abovementioned families, the employees of the Foundation, the persons and legal persons and, in general, the public, considering the priority and the economic exploitation of the facilities allocated or facilities that the organization provides, as well as the planning and implementation for the self-regulation of the organization in economic and financial terms, and collaboration with natural and legal entities with regard to the goals of the organization and carrying out all the tasks assigned in order to develop the organization or advance the objectives according to the opinion of the general assembly.
Hi Tehran Hostel
Tehran Province, Tehran, District 7, Bahar Shomali, Street, #2, Tabatabaei Alley•0912 053 0663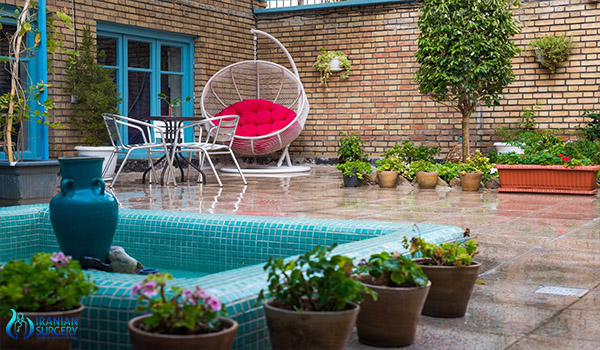 Hi Tehran Hostel I (Bahar St. Branch) is our very first hostel, which was opened in 2017. The premises has 6 rooms, a kitchen and serving space, a TV and gathering room, a study and working room, a very beautiful full of plants front garden which is just perfect to relax after a long day of exploring Tehran. The neighborhood is lively old parish with a big range of shops. This branch is very relaxing and cozy like a home according to our guests and because of the big garden and the parking space in the spot, it is very suitable for big group of climbers, cyclists, motor bikers, and also travelers with personal car who need a safe spot for their vehicles and equipment. This branch location is just 7 min walking distance from the main metro station(Line 1) and very close to former U.S. embassy, Artists Forum and many more touristic attractions.
Eram Grand Hotel
3-star hotel
Tehran Province, Tehran, Bozorgrah-e-Haqqani