Gastric sleeve surgery, also called sleeve gastrectomy is one of the most popular bariatric surgery in many countries, including Iran, Shiraz. Due to low cost and high-quality treatment, more and more people start heading to Iran to undergo this procedure. In fact, the cost of Gastric sleeve surgery in Iran, Shiraz is cheaper than anywhere in the world. This procedure is offered to help people with clinically severe obesity lose weight effectively.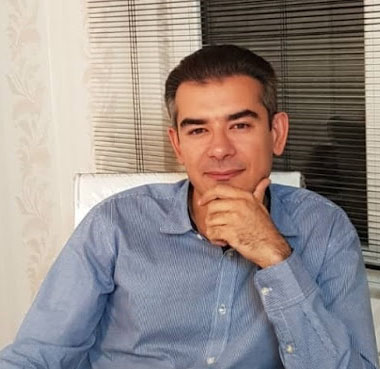 Bariatric surgeon
Laparoscopist
General surgeon
Hospitals, where surgeries are performed for international patients, are as important as surgeons. Due to having up-to-date medical equipment, most experienced doctors in Shiraz recommend Kowsar Hospital and its IPD to their patients.
. Kowsar Hospital was founded in 2005 by a group of benefactors. This highly specialized medical center includes 18 advanced modular and angiography operating rooms.
Steps of Gastric Sleeve Surgery in Iran with Iranian Surgery
You have gathered your information about Gastric Sleeve Surgery in Iran, read our website, and familiarized yourself with the packages and facilities of Iranian Surgery. What are the next steps? Who are the top bariatric surgeons in Iran? How to get the Visa? What will happen after booking?
Here are the steps that will enlighten your Gastric Sleeve Surgery journey in Iran:
After booking the package, Iranian Surgery will apply for your E-visa/Medical-Visa, book your hotel and the hospital for your Gastric Sleeve Surgery in Iran, and above all, the surgeon you have chosen.
Once your visa is issued, you can purchase your tickets, and we shall meet you on the other side:
Airport reception, transfer to the hotel and check-in, receiving a Sim card, initial Check-up with the surgeon, Pre-op tests (Ultrasound, blood test, stool test and endoscopy), and overnight stay at the hotel.
Go to the hospital for Gastric Sleeve Surgery; Stay overnight in the hospital with drains attached to your body.
Post-op tests (if needed), see your surgeon and get the necessary instructions about your diet plan, the permission issued by the surgeon to discharge you from the hospital and return to the hotel.
Recovery at the hotel and follow-up (medication and diet)
Open Plan Day (Tourism, souvenirs, etc.)
Rest at the hotel and then move to the clinic/hospital for checkups. Get post-surgery advice and remove abdominal drains at your doctor's discretion.
Go to the clinic/hospital to see your surgeon and remove sutures at the surgeon's discretion. Get permission to return to your country.
Check out and transfer to the airport.
You might think that this is the end, you will leave Iran after the nose job and be done with Iranian Surgery, but we will stay in touch with you. If you have any problems or questions, we are just a click away…
Medical Tourism in Shiraz
In medical travel, a city is usually viewed from a medical perspective, but, once you set up a travel plan, you can take advantage of both medical and tourist attractions, offered by the city. It is worth mentioning that Shiraz is famous not only for poets such as Hafez and Saadi, but also for historical places like Nasir Mosque, Vakil Bazaar, and Persepolis.
For those who come to Iran and Shiraz, getting to know the culture of Shiraz along with the successful result of your surgery can be a good souvenir.
Shiraz has been the capital of Iran twice and has developed numerous art schools.
Considering the medical background of Shiraz and its well-known doctors, turning Shiraz into a medical and surgical center is not strange.