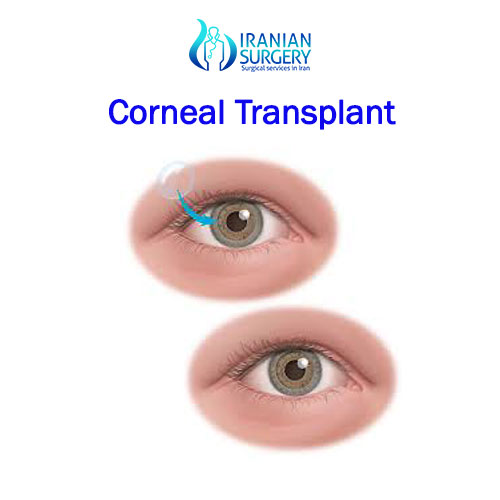 preparing for corneal transplant surgery in Iran

A thorough eye examination is done before the surgery during which the doctor will check for conditions that may cause complications post surgery. Measuring the eyes is also necessary to determine the size of the donor cornea. You will be asked to stop taking certain medicines or supplements before the corneal transplant surgery. Some eye problems such as infection and inflammation of the eyes which can reduce your chances of successful corneal transplant need to be treated before the surgery. You will have to use antibiotic drops in your eye the day before your transplant to help prevent an infection. Most of the times, these surgeries are done as outpatient procedures under local anesthesia. This means you'll be awake but woozy and the area is numb. You'll be able to go home the same day.
You will need to stop eating and drinking most fluids after midnight, the night before surgery. You can have apple juice, water, and plain coffee or tea (without cream or sugar) up to two hours before surgery. Do not drink alcohol 24 hours before or after surgery. On the day of your surgery, do not put creams, lotions or makeup on your face or around your eyes.
About corneal transplant Procedure
In most cases, the surgery is done on an outpatient basis – you come to the hospital or surgery centre a few hours prior to surgery and leave that same day- generally a few hours after the surgery.
Before the transplant, you'll be given a sedative to help you relax and a local anaesthetic to numb your eye. Local or general anesthesia can be used for this procedure. The decision as to which type is used should be discussed with your surgeon preoperatively and is based on your age, general health, length of surgery, and your doctor's preference and your anxiety level.
The entire procedure is done under a microscope. A circular cookie cutter-like instrument, called a trephine, is used to remove the center of the diseased cornea. your surgeon cuts through the entire thickness of the abnormal or diseased cornea to remove a small button-sized disc of corneal tissue. A "button" of similar size is cut from the donor cornea. This donor tissue is then sewn in place with extremely fine nylon sutures. At the conclusion of the procedure, a patch and shield are applied to protect the eye.
During the procedure, only the central portion of the cornea is involved. The surgeon excises an appropriate circular disc of the patient's cornea and replaces it with a similarly sized disc of donor cornea, which is then sutured into place.
But with some types of cornea problems, a full-thickness cornea transplant isn't always the best treatment. Partial-thickness (lamellar) transplants may be used in certain situations. These types of procedures include:
Replacing the inner layer of the cornea – This procedure, called a deep lamellar transplant, replaces only the innermost layer of your cornea's five layers. A small incision is made in the side of your eyeball to allow for removal of your cornea's inner layer without damaging the outer layers. A donor graft replaces the removed portion.
Replacing the surface layers of the cornea – The outer layers of the cornea that have been damaged by certain diseases and conditions can be replaced using a procedure called surface lamellar transplant. These surface layers, too, can be removed and replaced with a donor graft.
There are five layers in the cornea and all these are not replaced all the time during the corneal transplant. The different types of corneal transplant procedures include the following:
Full Thickness Corneal Transplant or Penetrating Keratoplasty (PK)
During this procedure all the layers of the cornea are transplanted. The surgeon sews new cornea onto your eye and uses stitches which are thinner than hair. This procedure is required if you have a severe cornea injury or bad bulging and scarring. It has the longest healing time.
Partial Thickness Corneal Transplant or Deep Anterior Lamellar Keratoplasty (DALK)
During this procedure only some of the layers of the cornea are transplanted. The surgeon injects air to lift off and separate the thin outside and thick middle layers of the cornea, then removes and replaces only those. People with keratoconus or a corneal scar that hasn't affected the lower layers may have this procedure. The quality requirements of the donated cornea aren't quite strict. The healing time of this procedure is shorter than a full thickness transplant as your eye itself isn't opened up so it's unlikely the lens and iris could be damaged. Also there is a less chance of an infection inside your eye.
Endothelial Keratoplasty
Is a type of surgery done to help Fuchs' dystrophy and other medical conditions. Descemet's stripping endothelial keratoplasty (DSEK or DSAEK) is the most common type of endothelial keratoplasty in which the surgeon removes the endothelium, a mere one cell thick and the Descemet membrane just above it. Then he/she will replace them with a donated endothelium and Descemet membrane still attached to the stroma, the cornea's thick middle layer to help him/her handle the new tissue without damaging it. Descemet's membrane endothelial keratoplasty (DMEK) transplants just the endothelium and Descemet membrane, no supporting stroma. The donor tissue is very thin and fragile, so it's harder to work with. However the healing from this procedure is usually quicker.These procedures are good options for people with cornea damage in the inner layer only as recovery is easier.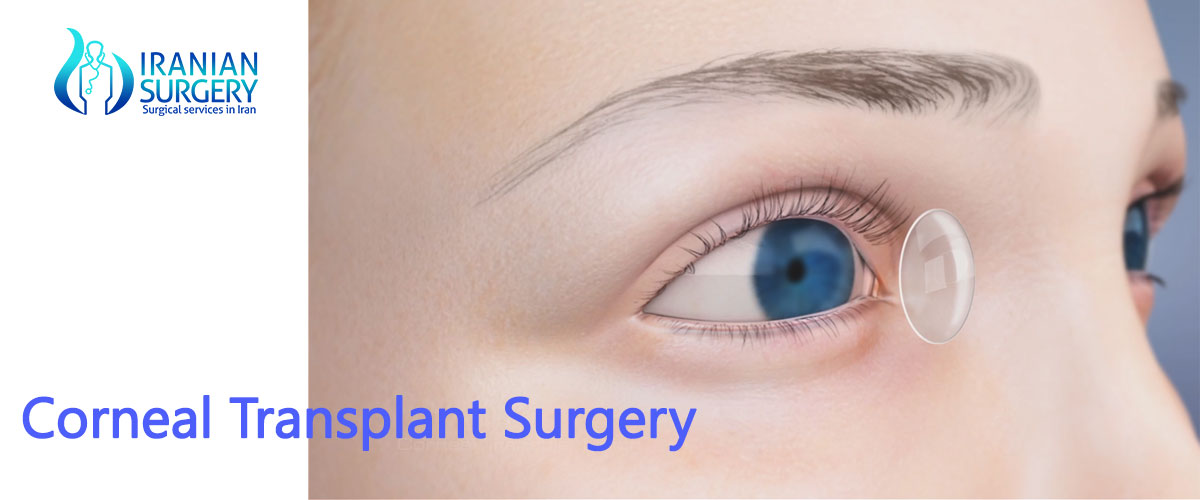 Recovery after corneal transplant surgery
You'll probably wear an eye patch for at least a day, maybe 4, until the top layer of your cornea heals. Your eye will most likely be red and sensitive to light. It might hurt or feel sore for a few days, but some people don't feel any discomfort. You will be prescribed eye drops to bring down inflammation and lower the chances of infection and also other medicines to help with pain. The doctor will check your eye the day after surgery, several times during the following couple of weeks, and then a few more times during the first year. You'll have to protect your eye from injury after your surgery. Follow your doctor's instructions carefully.
After a full thickness corneal transplant, patients have to stay for one night at the hospital. While patients can go home the same day if it is a partial transplant. In case if you had endothelial keratoplasty then you will be asked to lie on back as much as possible during the first few days after surgery.
If your cornea doesn't get any blood then it heals slowly. If you needed stitches, your doctor will take them out at the office a few months later.
Often corneal transplant surgeries are successful but there are few Risk factors of corneal transplant surgery
Increased risk of cataracts
Infection of the eyes
Increase of pressure inside the eye ball called as glaucoma
Recipient's body can reject the new cornea
Problems with stitches used to attach the donor cornea
Swelling in the cornea
Results:
Most people who have a corneal transplant get at least part of their vision restored, however, with each different situation it could take a few weeks and up to a year for your vision to improve fully. Your eyesight might get a little worse before it gets better. Once you are back home from the hospital after surgery, you need to take special care of the eyes by keeping in mind the following points:
Don't rub your eyes
Avoid strenuous exercise or weight lifting for a few weeks
Don't allow smoke or dust to enter eyes as they can irritate your eyes
You can get back to work within two to three weeks after surgery if your job does not involve physical strain. If your job involves manual labor then you need to wait for three to four weeks.
Avoid contact sports till doctors support otherwise
Wear sunglasses if you feel sensitive to light
Don't drive till the doctor gives you the go-ahead
Do not allow water to enter your eyes for one month
Your glasses or contact lens prescription may need adjustment to include astigma corrections because the transplanted tissue won't be perfectly round. After the first year, you should see your eye doctor once or twice every year. The donated tissue usually lasts a lifetime.