Abortion procedure in Iran
When pregnancy is deliberately eliminated at an early stage it is known as an abortion. On occasion an abortion may take place by itself, that is, naturally. In this case, it is called a miscarriage, also known as spontaneous abortion. Abortion is a type of service offered to women who do not want to go ahead with their pregnancy. In this case, they may end their pregnancy either through medication or surgery.
If you think you are pregnant or have confirmed your pregnancy through a home test, make sure to consult a doctor immediately. If you want to eliminate the pregnancy, it is best to do it during the early stages of pregnancy. Thus, make sure to discuss all your options with a doctor. Early termination of pregnancy also reduces the risks involved.
Terminating a pregnancy is a big decision and one that is very difficult to make. Thus, it should be carefully considered. In the case of any type of confusion, counseling may be opted for. One can either speak to their doctor about the implications of abortion or discuss it with a close family member or friend. Only after serious thought should abortion be considered.
How much does it cost for an abortion in Iran?
How much does it cost for an abortion? The cost is usually more for a second-trimester abortion. Costs vary depending on how long you've been pregnant and where you go. however the abortion procedure cost in Iran start from $370.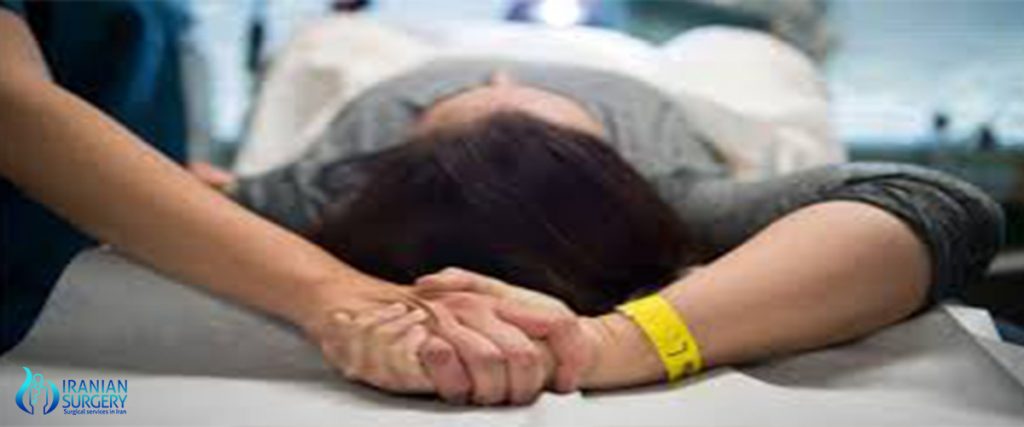 Preparing for abortion procedure
If you're considering medical abortion, meet with your health care provider to discuss the procedure. Your health care provider will likely:
Evaluate your medical history and overall health
Confirm your pregnancy with a physical exam
Do an ultrasound exam to date the pregnancy and confirm it's not outside the uterus (ectopic pregnancy) or a tumor that developed in the uterus (molar pregnancy)
Do blood and urine tests
Explain how the procedure works, the side effects, possible risks and complications
Proceeding with a medical abortion is always a very serious decision and in most cases should not be done without discussions with people you need to support you in such a major step. Talking with your partner, family or friends may help. Talk with your health care provider, spiritual adviser or a counselor to get answers to your questions, help you weigh alternatives and consider the impact the procedure may have on your future.
Keep in mind that no health care provider is required to perform an abortion and that in some states there are certain legal requirements and waiting periods you must follow before proceeding with an abortion.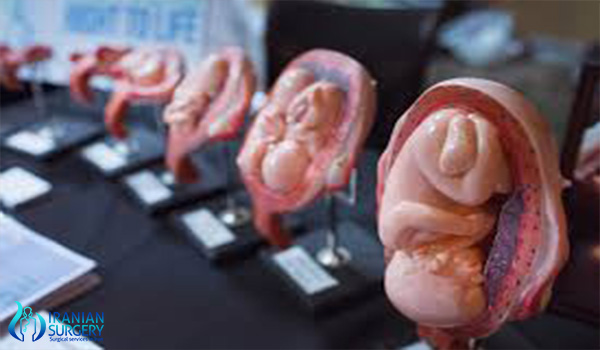 How is Abortion Performed in iran?
Methods of abortion in iran
1.Medicinal termination (abortion):
Medicinal termination is performed in a pregnancy less than 6 weeks.
It is a safe nonsurgical method performed with medicines which should be taken under strict medical supervision.
2.Surgical termination (abortion):
Surgical abortion conducted by vacuum suction. It is a safe method with very less complication rate.
Performed in a well-equipped operation theatre.
Sterile equipment is used and disposable syringes needles and cannula are used.
Procedure is performed either in general or local anesthesia under ultrasound guidance.
The procedure takes about 15 minutes.
Patient is kept in the hospital for 2 to 3 hours for complete recovery from anesthesia.
Oral medication is given for a couple of days after the procedure.
After abortion procedure :
Nausea ,vomiting because of general anesthesia
Most common feeling is menstrual cramps following abortion. There may be spotting or heavy bleeding or few clots that may last from few days to 3 weeks.It is normal to have no bleeding also after an abortion.
When To Consult Post-Procedure:
Heavy bleeding with clots (more than 2 pads per hour for more than 2 hours).
Pain or discomfort not relieved by medicines.
Fever.
Vomiting for more than 4 to 6 hours.
Foul smelling vaginal discharge.
Post-Abortion Counseling:
Normal menses resumes within 4 to 6 weeks.
Ovulationresumes quickly after an abortion, so pregnancy can happen soon after an abortion. Use contraceptives after discussing with the doctor.
No tampons to be used.
No sexual contact for at least 15 days or according to doctor's advice.

What happens during an abortion?
There are two methods of abortion in iran:
Oral Method: If the pregnancy is less than three months old, the doctor will suggest you to go for oral abortion. You will be required to sign a form stating that you want the abortion to be done and that you are responsible for it.
The doctor will give you medicines, all of which you will have to consume in the doctor's presence. The intake of the medicines can be spread within two or three days.
There will also be vaginal pills, which the doctor will insert into your vagina.
After a few hours of taking all the medicines, you may experience strong cramping which can last for a few hours. This will be followed by heavy bleeding, during which time you are expected to pass the pregnancy tissue and blood clots. Once the pregnancy has passed, your bleeding will lessen and become like a heavy period. The bleeding may continue for a day or two till the uterus contracts back to its normal size.
Surgical Method: There are two kinds of surgical abortion depending on how long you have been pregnant:
Vacuum aspiration (up to 15 weeks) - In this method, a small suction tube is placed in your cervix and the pregnancy is sucked out.
Dilation and evacuation (15-24 weeks) - In this method, your cervix is gently widened using forceps and the pregnancy is removed using a suction tube.
Please Note: Abortion in Iran is legal only up to twenty weeks of pregnancy.
Will abortion be painful physically?
The level of pain during an abortion process varies from woman to woman. Some women report that they feel like it is a normal period while others experience pain and discomfort. Painkillers are generally given to minimize the discomfort.
How long will the bleeding continue after an abortion?
The bleeding will vary from woman to woman. Some women bleed heavily, some moderately, some lightly and some not at all, for one to three weeks after the abortion. Some women do not start to bleed until several days after the abortion. Some others stop bleeding and then start again. Some women pass clots, whilst experiencing strong cramps for several days.
What are the side-effects of the of oral medication for abortion?
The side effects of oral medication for abortion include:
pain and cramping
bleeding accompanied by the passage of blood clots and tissue
nausea
vomiting
diarrhea
headache
dizziness
hot flashes
fever may also occur