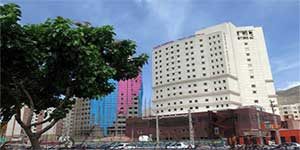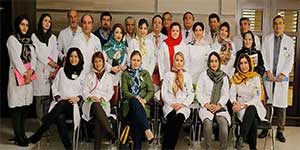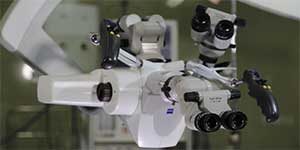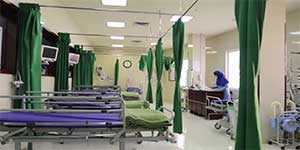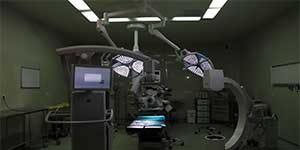 Specialty and Subspecialty Treata Hospital was founded on an area of 6000 square meters with a building of nearly 2000 square meters on 18 stories. This well-equipped hospital is designed for 200 hospital beds and will be expanded in the near future.
To provide patients with high quality medical services, Founders of Treata have utilized state-of-the-art technologies as well as specialty and subspecialty medical teams who are highly experienced.
The hospital benefits from various surgical and internal departments
The hospital benefits from many specialty and subspecialty departments
The hospital benefits from many well-trained and skilled surgeons of all specialties.
The hospital has a 24-hour pharmacy providing patients with its services
The hospital can provide patients with emergency Air medical services
The hospital benefits from patient panels situated next to the patient bed providing patients with all the facilities such as TV, Internet and other entertainments.
Achievements & Certification
International Patients Department (IPD) has actively provided international patient with high quality services in the hospital.
Active presence of IPD physicians and nurses in the hospital.
Brochures written in both English and Arabic languages provide patients with all the necessary information about the hospital.
The hospital benefits from the staff speaking both Arabic and English languages fluently.
Hospital Departments & Doctors
Specialty and Subspecialty departments
Cardiac, echocardiography and exercise test
Internal and endoscopy
Hematology and oncology
Rheumatology
Nephrology and hemodialysis
Lung and bronchoscopy
Endocrines
Obstetrics and gynecology
Midwifery and infertility
ENT (ear, nose and throat specialist) and sinusoidal endoscopy
Skin and laser
Kidney and urinary tracts
Plastic and reconstructive surgery
General surgery
Orthopedic
Pediatrician
Neurosurgery
Eye and LASEK
Optometry
Photography
YAG laser capsulotomy
YAG laser Iridotomy
Perimetry
Audiometry and hearing aid
Physical medicine and rehabilitation
Physiotherapy
Nutrition
Endoscopy, ERCP, sonography
EEG-NICU-MEC
Pharmacy
Conference hall
Library
Restaurant and buffet
CT SCAN, MRI, mammography, radiology, sonography; densitometry of bone
Lab (pathology, biochemistry, hematology, genetics microbiology)
Radiotherapy
Angiography and angioplasty
. Dr. Ali Bashardoost
. Dr. Mohammadreza Bashiripour
. Dr. Amir Ebrahim Safarzadeh
. Dr. Alireza Rajabinejad
. Dr. Masoumeh Gholamipour
. Dr. Mohammad Jahangiri Lahegani
. Dr. Farshad Shalchi Amirkhiz
. Dr. Shahin Forouzandehfar
. Dr. Saeed Reza Entezari
. Dr. Abdulhosein Jahanian
. Dr. Ahmad Nazem Bafghi
Gynecologist and Infertility Specialist
. Dr. Azita Naseri
. Dr. Gita Nemati
. Dr. Forough Nezhadi Salami
. Dr. Azita Dorabadi Zare
. Dr. Nila Tabasi
. Dr. Mohammad Rouhi
. Dr. Reza Tavakoli Darestani
. Dr. Mozhgan Shahni
Cardiologist – Interventional Cardiology Specialist
Cardiologist – Adult CHD Specialist
General Surgery Specialist
. Dr. Mohammad Hamid Karbasian
. Dr. Mohammad Foad Molla Hoseini
. Dr. Nader Ghazanfari Amlashi
. Dr. Mohammadreza Kasraei
Specialist in Plastic Surgery, Reconstruction and Burn Surgery
. Dr. Mahmood Razaghi Kashani
Dermatologist – Board of Dermatologists
Gastrointestinal Specialist
Colorectal surgery specialist
. Dr. Saman Mohammadipour
Urologist – Specialist in urinary and genital cancers
Infectious Disease Specialist
Adult Blood and Cancer Diseases Specialist (Adult Hematology & Oncology)
Internal Medicine Specialist
| | |
| --- | --- |
| | Cafe |
| | Family accommodation |
| | Free Wifi |
| | Health insurance coordination |
| | International newspapers |
| | Interpreter services |
| | Laundry |
| | Local tourism options |
| | Local transportation booking |
| | Medical records transfer |
| | Medical travel insurance |
| | Mobility accessible rooms |
| | Parking available |
| | Pharmacy |
| | Phone in the room |
| | Private rooms for patients available |
| | Rehabilitation |
| | Religious facilities |
| | Restaurant |
| | Safe in the room |
| | Special dietary requests accepted |
| | Translation services |
| | TV in the room |