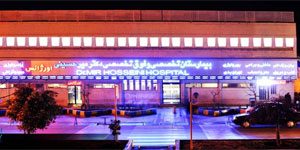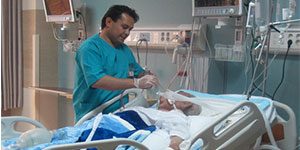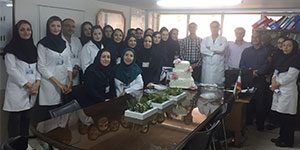 Mir Hosseini Hospital
Mir Hosseini Hospital was established in 1981 by Dr. Mashaollah Mir Hosseini and his wife Dr. Shahin Movahed with 70 hospital beds on Hijrat Street. Initially, the emergency department and the office were established, and after 3 years, the maternity ward was established. During the construction period, the hospital officials also developed and equipped the physical equipment, and the ICU and paraclinical wards were set up.
At present, the hospital is one of the best hospitals in Shiraz, by taking advantage of the existing potential and relying on its brilliant history and good name, it has the honor of serving its dear fellows. Currently, the hospital has been purchased by the following esteemed board of directors and is ready to serve our dear compatriots and fellow citizens.
Hospital Facilities and Services
This hospital is one of the best and most equipped medical centers in Shiraz. In this center, all kinds of diagnostic and treatment services with the highest level of quality are offered to dear compatriots and international patients; To be at your service with the most equipped equipment in the world and the best comfort and welfare facilities.
Read more about : Kowsar hospital in Shiraz
The Most Up-to-date Equipment
Mir Hosseini Hospital, with the cooperation of several experienced doctors and the country's top surgeons, is proud to be at your service with the best comfort facilities and up-to-date medical equipment in the world.
Health Reconstruction
Mir Hosseini Hospital is a specialized center for providing various medical services, which works with specialized and experienced physicians in the field of problem solving and health reconstruction under the license of the Ministry of Health.
Hospital Units
. ICU
. Maternity block
. Emergency
. Surgical ward 1
. Department of Surgery 2
. Surgical ward 3
. Administrative departments
Strengths
. International Patients Department (IPD) has actively provided international patient with high quality services in the hospital.
. Active presence of IPD physicians and nurses in the hospital.
. Brochures written in both English and Arabic languages provide patients with all the necessary information about the hospital.
. The hospital benefits from the staff speaking both Arabic and English languages.
. Founders of Mir Hosseini Hospital have utilized modern technology as well as specialty and subspecialty medical teams who are highly experienced and skilled.
. Easy Scheduling (You can easily book an appointment for your treatment at the hospital).
Doctors
Neurosurgeon
. Dr. Amin Rastgoo
. Dr. Mojtaba Rezaei
. Dr. Mohammad Reza Sharifi
. Dr. Nima Derakhshan
. Dr. Navid Farzin
. Dr. Fardin Ranjbar
. Dr. Mehran Sedaghat
. Dr. Ali Razmcon
. Dr. Bijan Zamani Zadeh
. Dr. Seyed Hossein Asaei
Anesthesiologist
. Dr. Maryam Shenasa
. Dr. Ali Akbar Akramifard
. Dr. Golnaz Qaraati Jahromi
. Dr. Mohammad Ali Hosseini
. Dr. Kambiz Golestani
. Dr. Azita Kafilzadeh
. Dr. Farhad Shahian Jahromi
. Dr. Heidar Ali Mosuli
. Dr. Ramin Asadollahi
. Dr. Vahid Khaloo
Obstetrician
. Dr. Asieh Barzegarian
. Dr. Maryam Ravanbad Shirazi
. Dr. Saedeh Mokhtarshahi
. Dr. Zeinab Ansari
. Dr. Seyedeh Zahra Tabatabai
. Dr. Masoumeh Sheibani
. Dr. Fataneh Iftikhar
. Dr. Mahsa Razeghi
. Dr. Lida Ghaedian Ronizi
. Dr. Maryam Kashif
. Dr. Maria Telem
. Dr. Keramatullah Mazlum
. Dr. Maryam Pishvaei
Gynecologist
. Dr. Fatemeh Ahmadpour
. Dr. Solmaz Netanyahu
plastic and cosmetic surgery Specialist
. Dr. Sina Ghiasi Hafezi
. Dr. Saeed Marzban
Read more about : Best plastic surgeon in Iran
Ophthalmologist
. Dr. Mohammad Ghanbari
. Dr. Marjan Tayari
. Dr. Alireza Astaneh
. Dr. Reza Rahimi
. Dr. Mohammad Zamani
. Dr. Munir Shad Del
. Dr. Gholam Ali Marzban
. Dr. Mehdi Zadmehr
. Dr. Khalil Hosseinpour Fardi
. Dr. Ismail Emami Nia
. Dr. Mahmoud Kamalzadeh
. Dr. Mahmoud Reza Aram
. Dr. Seyed Mohammad Ali Moallem
Therapeutic Tourist
. Dr. Mahmoudreza Aram
. Mrs. Elmira Golzar
Pediatrician
. Dr. Mojdeh Dastgheib
. Dr. Seyed Behrouz Dashti
Orthopedic Specialist
. Dr. Majid Abedi
. Dr. Amir KhazenChin
. Dr. Ali Azad
. Dr. Hossein Ettehadi
. Dr. Mohammad Javad Farahani
. Dr. Hamid Yousefi
. Dr. Ahmad Nekouei
. Dr. Farid Shahrivar
. Dr. Ali Haghighat
. Dr. Darab Younesi
. Dr. Hossein Alamzadeh
. Dr. Arash Amini
Oral & Maxillofacial Surgery
. Dr. Mehdi Johedrie
. Dr. Ali Rahimi
. Dr. Ayat Pozesh
General Surgeons
. Dr. Afrooz Sadeghi Sarvestani
. Dr. Ali Radmehr
. Dr. Mohammad Javidi
. Dr. Mohammad Hassan Horang
. Dr. Enayatullah Dehghani
Cardiologist
. Dr. Seyed Alireza Moniri
Internist
. Dr. Seyed Aliakbar Razavi
. Dr. Seyed Aliakbar Banihashemi
. Dr. Reza Keshavarzi
ENT Specialist
. Dr. Mohammadreza Kamali Ardekani
. Dr. Saeed Rezatofighi
. Dr. Yalda Izadparast
. Dr. Adib Molai Sisakht
. Dr. Mohsen Roshani
. Dr. Mehrdad Amirabadi
. Dr. Behrouz Gandomi
Infectious Disease Specialist
. Dr. Seyed Kamran Salamian