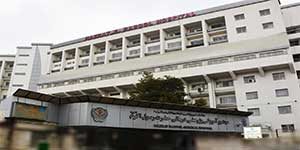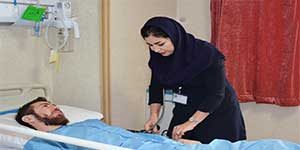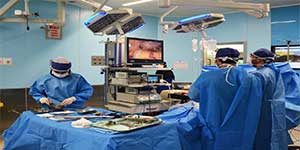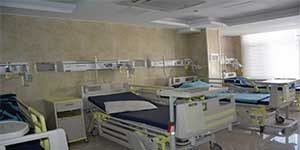 Rasoul Akram Complex is a public teaching hospital and Medical Research Center which was founded in 1964, in Tehran, Iran.
Rasoul Akram Complex is a public teaching hospital and Medical Research Center which was founded in 1964, in Tehran, Iran. Since then with outstanding teams working together it has delivered the best possible care to the patient as well as training of undergraduate and postgraduate students.
By 1992, the hospital was expanded to a Complex. This Hospital Complex is now a major educational center affiliated with Iran University of Medical Sciences.
This 640-bed Complex currently has 234 distinguished physicians in various subspecialty fields of medicine with 423 residents and fellowships.
This Complex offers a wide range of special services such as Cochlear implantation, Ocular Oncology, Laparoscopic surgery, Organ Procurement Unit (OPU), Endoscopy, Orthopedic Surgery, Neurosurgery and Bronchoscopy.
Mission
Rasoul Akram Medical, Educational and Research Complex, as one of the affiliated units of Iran University of Medical Sciences, plays an important role in fulfilling the defined missions for the health system of the country.
The complex, with effective organizational leadership and reliance on human resources competencies and focusing on health system transformation plans, has followed the instruction and responded with these issues:
. Providing safe diagnostic and treatment services based on patients need.
. Proper training of specialist human resources in medical and paramedical fields
. Producing effective knowledge through research in health related fields.
Achievements & Certification
– In 2017, the hospital received the certificate of accreditation from the Ministry of Health as a Grade 1 hospital.
– International Patients Department (IPD) has actively provided international patient with high quality services in the hospital.
–  Active presence of IPD physicians and nurses in the hospital.
– For providing and facilitating all medical services to international patients, this Complex has allocated a newly designed ward with 15 beds.
–  Brochures written in both English and Arabic languages provide patients with all the necessary information about the hospital.
–  The hospital benefits from the staff speaking both Arabic and English languages fluently.
– Founders of Rasoul Akram Hospital have utilized state-of-the-art technologies as well as specialty and subspecialty medical teams who are highly experienced and skilled.
Hospital Departments & Doctors
Wards:
The Complex is composed of 28 wards providing comprehensive range of medical services in nearly all major specialties such as: Ophthalmology, Otolaryngology, Pediatrics, Orthopedic Surgery, Nephrology, Neurosurgery, Neurology, Cardiology, Cardiac surgery, Gastroenterology, General Surgery, Urology, Obstetrics and Gynecology, Rheumatology, Pulmonary disease, Hematology, Infectious Disease, Dermatology and Psychiatry.
It also has special care units and acute services such as the following: Emergency department, Pediatric Intensive care unit, Surgical Intensive care unit, Internal Medicine Intensive care unit, Neonatal Intensive care unit, Neurosurgery intensive care unit and Cardiovascular Intensive care unit.
These clinics are designed exclusively for outpatient care in all fields of medicine. All services are provided under the supervision of the attending physicians.
Diagnostic and Imaging Services
. Echocardiography (Echo) (adults and pediatrics)
. Transcranial Doppler (TCD), 1.5 Tesla
. CT (Computed Tomography) scan
. Digital Radiography (Digital X-ray imaging)
. Ultrasound
. Doppler Ultrasound
. MRI (Magnetic Resonance Imaging)
. Exercise Tolerance Test (ETT)
. Pulmonary Function Tests (PFT)
. Allergy Tests
. Nuclear Medicine
. Electrophyiology tests
. General Operating Room equipped with 10 beds
. Eye and Neurosurgery Operating Room equipped with 12 beds
. Ear, Nose and Throat Operating Room equipped with 5 beds
General surgery; breast cancer surgery; colorectal surgery; thoracic surgery; Urology and kidney transplantation surgery (adults and pediatrics); Orthopedic surgery including: Hand, Knee (total knee replacement and Arthroscopy surgery), Hip and Spine; Cardiovascular surgery; Eye surgeries including LASIK and Corneal graft; Dermatologic surgery; Otolaryngology surgeries including Cochlear implant; Skull base surgery; Head and Neck surgery (cancers, thyroid); Obstetrics and Gynecology surgery; Minimally-invasive surgeries; Neurosurgery, Parkinson's surgery ((Deep Brain Stimulation (DBS) );Vascular surgery; Obesity surgery; and Plastic surgeries.
. Dr. Hosein Bemanian, MD
. Dr. Sima Shokri, MD
. Dr. Haj Ahmadi, MD
. Dr. Mahdieh Pazouki, MD
. Dr. Marzeih Pakbaz, MD
. Dr. Seyed Hashem Sezavar, MD
. Dr. Shokoufeh Haj Sadeghi, MD
. Dr. Elham Behrangi, MD
. Dr. Mohammad Reza Ghasemi, MD
. Dr. Nasim Sadat Atefi, MD
. Dr. Niloufar Nobari, MD
. Dr. Rohani Nasab, MD
ENT (Ear, Nose & Throat) Department
. Dr. Ahmad Daneshi, MD
. Dr. Alireza Mohebi, MD
. Dr. Mohammad Ali Asghari, MD
. Dr. Mohammad Farhadi, MD
. Dr. Saleh Mohebi, MD
. Dr. Maryam Jalesi, MD
. Dr. Mohammad Mohsenni, MD
. Dr. Abolfazl Mehdizadeh,MD (Gynecologist and Obstetric ,Laparoscopy Fellowship)
. Dr. Mojgan Karimi Zarchi, MD
Internal Medicine Department
. Dr. Niloufar Khoda Bandeh loo, MD
. Dr. Abas Gholami, MD (Internist)
. Dr. Ali Reza Hejrati, MD (Internist)
. Dr. Aria Jenabi, MD
. Dr. Mosadegh Jabari, MD
. Dr. Tahereh Zarrouk, MD
. Dr. Parisa Mohagheghi, MD
. Dr. Foulad Eghbali, MD
. Dr. Mohammad Kerman Saravi, MD
. Dr. Abdol Reza Pazouki, MD
. Dr. Hosein Aghayee, MD
. Dr. Mehdi Modareszadeh, MD CV
. Dr. Mohsen Bahmani Kashkouli, MD CV
. Dr. Leila Ghiasian, MD CV
. Dr. Ahad Sedaghat, MD
. Dr. Seyed Javad Hashemian, MD
. Dr. Arezo Miraftabi, MD CV
. Dr. Naveed Nilforoushan, MD CV
. Dr. Masood NaseriPour, MD (Vitreoretinal and Ocular Oncology Surgeon)
. Dr. Fatemeh Abdi, MD
. Dr. Naser Karimi, MD
. Dr. Dr. Ali Reza Ghaznavi
. Dr. Dr. Ali Yeganeh
. Dr. Dr. Amir Sobhani
. Dr. Seyed Mani Mahdavi, MD
. Dr. Babak Otukesh, MD
. Dr. Mehdi Moghtadaie, MD
. Dr. Hosein Farahini, MD
. Dr. Mehrdad Bahrabadi, MD
. Dr. Alireza Pahlevan Sabagh, MD
. Dr. Dr. Nahid Rahim Zadeh (Pediatric Nephrologist)
. Dr. Dr. Fahimeh Soheili Pour
. Dr. Samile Noorbakhsh, MD
Physical Medicine and Rehabilitation Department
. Dr. Dr. Arash Babaei
. Dr. Dr. Kambiz Pak Manesh
. Dr. Dr. Naseh Yousefi
Sport Medicine Department
. Dr. Ali Mazaheri Nezhad, MD
. Dr. Hooman Angoorani, MD
. Dr. Dr. Ahmad Nazari
. Dr. Dr. Azar Moazi (Physiotherapist)
. Dr. Parisa Nejati, MD
. Dr. Sara Lotfian, MD
. Dr. Dr. Mohsen Khaleghian Vascular Surgeon
. Dr. Dr. Mohammad Vaziri
. Dr. Dr. Mohammad Ali Ghaed (Urologist)
. Dr. Seyed Hamzeh Moosavi, MD
. Dr. Ramin Malbosbaf, MD
. Dr. Amir Ziaei, MD
. Dr. Hosein Samdani Far, MD
. Dr. Delaram Eskandari, MD
Gastroenterology Department
. Dr. Gholam Reza Rezamand, MD
. Dr. Asoubar, MD
. Dr. Amir Pasha Tabaeian, MD
. Dr. Marjan Mokhtare, MD
. Dr. Mohammad Sabzi Karian, MD
. Dr. Mohsen Masoudi, MD
. Dr. Shahram Agah, MD
. Dr. Fatemeh Shirani, MD
. Dr. Anoushe Haghighi, MD
. Dr. Nahid Kian Mehr, MD
Interventional Pain Management Department
. Dr. Poupak Rahim Zadeh, MD
. Dr. Mahmoud Reza Ale Bouyeh, MD
. Dr. Oldooz Aloosh, MD
. Dr. Siavash Kourani far, MD
. Dr. Vahan Moradians, MD
. Dr. Mehdi Moghaddasi, MD
. Dr. Mohammad Rohani, MD
. Dr. Maziar Emami Khah, MD
. Dr. Omid Moradi Moghadam, MD
. Dr. Mohammad Niakan Lahiji, MD
Cardiac Surgery Department
. Dr. Sam Zeraatian, MD (Cardiovascular Surgeon)
. Dr. Mohammad Reza Zarrin, PHD (Optometrist)
Infectious Disease Department
. Dr. Mitra Barati, MD
. Dr. Mahshid Talebi Taher, MD
. Dr. Saeid Kalantari, MD (HIV Specialist)
. Dr. Zeinab Yasin, MD
. Dr. Hesam e Din Emam Jome
. Dr. Alireza Aziz Ahari, MD
. Dr. Seyd Reza Sadat Mostafavi, MD
Occupational Medicine Department
. Dr. Mashalah Aghili Nezhad, MD
| | |
| --- | --- |
| | Cafe |
| | Family accommodation |
| | Free Wifi |
| | Health insurance coordination |
| | International newspapers |
| | Interpreter services |
| | Laundry |
| | Local tourism options |
| | Local transportation booking |
| | Medical records transfer |
| | Medical travel insurance |
| | Mobility accessible rooms |
| | Parking available |
| | Pharmacy |
| | Phone in the room |
| | Private rooms for patients available |
| | Rehabilitation |
| | Religious facilities |
| | Restaurant |
| | Safe in the room |
| | Special dietary requests accepted |
| | Translation services |
| | TV in the room |