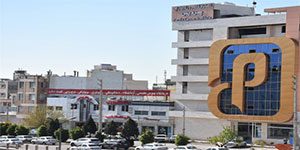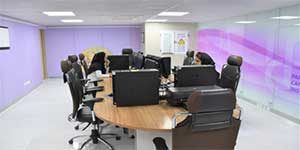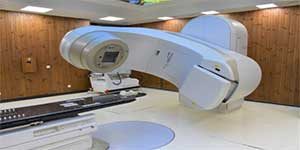 Pardis institute of cancer research and treatment is the first private sub specialty medical center in south Iran.
Comprised of the three sections of education, research, and diagnosis & treatment, the cancer institute was established back in 2005.
The Hospital of Khatam Al-Anbia was established in 1988, in Tehran, Iran with the aim of providing specialized services. The hospital, with a capacity of 271 beds, is located on Valiasr Street.
The most important part of hospital is LMT. A team of dedicated physicians, healthcare professionals and supporting staff participate in the evaluation and treatment of epilepsy patients who are referred there, from all over the country and the neighboring countries.
More than 200 epilepsy surgical procedures were performed at Khatam hospital during the past years. Khatam hospital has three epilepsy Monitoring Units which are unique areas designed for patient monitoring. In the monitoring units, doctors employ both EEG (electroencephalography) equipment to monitor brain activities and simultaneous video cameras to record body movements during a seizure. This approach gives us a much greater understanding of seizures than would using either technique alone. The monitoring allows them not only to diagnose a seizure problem accurately, but also to design the best possible treatment plan.
The managers and staff of this center are proud and committed to honestly serve the respectable patients; for this reason, we are trying to use the services of experienced staff and the use of modern technologies. Provide a satisfactory quality in an environment that is comfortably respectful to our patients. We have a great role to play for the health of the community.
Achievements & Certification
The institute is a fully equipped sub specialty medical center that includes radiology, chemotherapy, pathology, physiotherapy, and imaging.
It provides multidisciplinary care for cancer patients and is equipped with modern medical devices for cancer diagnosis and treatment.
Hospital Departments & Doctors
Pathology
Imaging
Radiotherapy
Chemotherapy
Physical medicine
Advice and counseling
Pharmacy
Physiotherapy

Dr.Vahid Mohabbati: Interventional pain and palliative medicine physician.
Dr.Mohsen Bakhshandeh: Ph.D in medical physics.
Dr.Akbar Safaei: Professor of pathology.
Dr.Ahmad Monabbati: Professor of pathology.
| | |
| --- | --- |
| | Cafe |
| | Family accommodation |
| | Free Wifi |
| | Health insurance coordination |
| | International newspapers |
| | Interpreter services |
| | Laundry |
| | Local tourism options |
| | Local transportation booking |
| | Medical records transfer |
| | Medical travel insurance |
| | Mobility accessible rooms |
| | Parking available |
| | Pharmacy |
| | Phone in the room |
| | Private rooms for patients available |
| | Rehabilitation |
| | Religious facilities |
| | Restaurant |
| | Safe in the room |
| | Special dietary requests accepted |
| | Translation services |
| | TV in the room |