Mastoidectomy procedure scar
I had a mastoidectomy about two months ago. Is it normal for my scar to hurt still?
Most patients are fully recovered within 6-12 weeks. Occasionally, regrowth of sensory nerves across surgical scars may cause discomfort for up to a year after surgery. So, you should not be experiencing frank pain at the site of your mastoidectomy incision. The scar may feel a bit tight or uncomfortable, as the scar initially contracts and then stretches out during the healing and wound remodeling process. It is always best to discuss your concerns with the surgeon who performed the operation.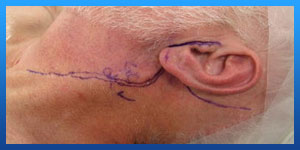 Read more about : How to hide blepharoplasty scars?
Source:
https://www.healthtap.com/questions/57375-i-had-an-mastoidectomy-at-the-end-of-october-ia-it-normal-for-my-scar-to-hurt-still/