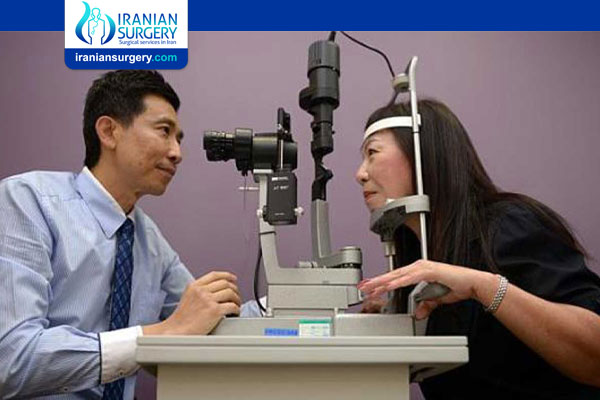 Dr Lee Hung Ming
Prior to his current appointment, Dr Lee Hung Ming was formerly the Head of LASIK surgery in 2 of Singapore's premier hospitals — Tan Tock Seng Hospital (TTSH) and National University Hospital (NUH). Unbeknownst to many, he decided to become an eye specialist after losing his grandmother to eye disease and blindness.
During his school days, he was the state badminton player for his hometown in Kelantan, Malaysia. Subsequently, he moved to Singapore to study under an ASEAN Scholarship. While in University, he played 6 sports for NUS Medical Faculty and captained the NUS Badminton Team. Apparently, he spent all his time on a badminton court, or courting his wife, a fellow medical student. They are now happily married with 4 children.
Fellowship and Accreditation
. Bachelor of Medicine, Bachelor of Surgery, Singapore
. Master of Medicine (Ophthalmology)
. Fellow of the Royal College of Surgeons of Edinburgh, UK
. Fellow of the Academy of Medicine, Singapore (Ophthalmology)
Sub-specialty
Cataract, Refractive Surgery, Cornea & External Eye Disease
. Trusted Eye Specialist with Excellent Track Record
. 20+ Years of Experience
. 20,000+ Cataract & LASIK Cases
. Former Head of Refractive Surgery at TTSH & NUH
Dr Lee Hung Ming was the first in Singapore to perform:
. Bladeless LASIK Surgery (2004)
. ICL Surgery for the Treatment of Myopia (2005)
. Laser-Assisted Bladeless Cataract surgery via Femtosecond Laser (2012)
Experience
. Dr Lee Hung Ming is an ophthalmologist at Gleneagles Hospital, Singapore.
. His clinical interests include astigmatism, cataracts (senile and complicated cataracts, bladeless cataract surgery), corneal disorders, eye diseases, eye injuries, glaucoma and myopia.
. Other conditions he treats include diabetic retinopathy and eye vascular disorders. He also performs corneal transplants, implantable contact lens for people with myopia, hyperopia, presbyopia and astigmatism, and Lasik surgery (Lasek, Epi-Lasik and Lasik Xtra).
. As a medical director, senior consultant and strategic partner of Asia Pacific Eye Centre (previously known as Lee Hung  Ming Eye Centre), Dr Lee provides eye care both locally and internationally. He was also formerly the head of Lasik surgery at Tan Tock Seng Hospital and National University Hospital.
. Dr Lee is Singapore's 'Everest' Lasik surgeon – having performed Lasik for Singaporean explorer Khoo Swee Chiow, as well as the Singapore Women Everest Team members who climbed Mount Everest in 2009.
. He is also one of only three Asian surgeons who sit on the 10-member Global Advisory Board for Refractive Surgery, Bausch & Lomb.
. A sought-after speaker at many international and regional eye meetings, Dr Lee was awarded the ACE Award, the highest educator award for training Asia-Pacific surgeons in cataract and refractive surgery, by the Asia-Pacific Society of Cataract & Refractive Surgery in 1994.
About Iranian Surgery
Iranian surgery is an online medical tourism platform where you can find the best ophthalmologists in Iran. The price of Different Eye Surgeries in Iran can vary according to each individual's case and will be determined by an in-person assessment with the doctor.
For more information about the cost of Different Eye Surgeries in Iran and to schedule an appointment in advance, you can contact Iranian Surgery consultants via WhatsApp number 0098 901 929 0946. This service is completely free.
Source:
https://www.asiapacificeyecentre.com.sg/doctors-eye-specialists/