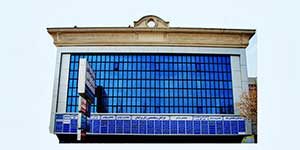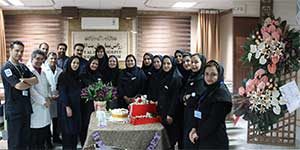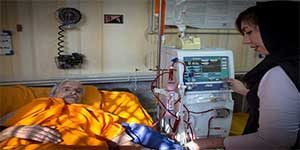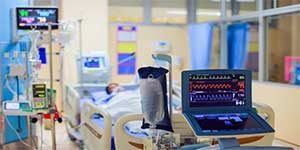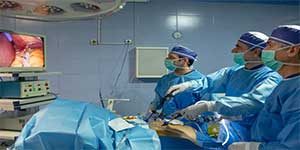 Bent Al-Hoda Hospital is a private hospital and maternity center located in Mashhad, Iran. It was established in 1958 as the first private medical center in the holy city of Mashhad. It has an area of about 5,576 square meters and a team of qualified doctors and specialists in different fields such as general surgery, urology, and obstetrics and gynecology. The hospital has several wings and services to provide high-quality health care to domestic and international clients. Some of them are:

. IPD (International Patient Department): This wing provides health-care services to clients who need to seek medical treatment in a country other than their own. The hospital's IDP team obtain the patient's medical history, perform relevant diagnostic tests, and determines the particular services that are required. They will also assist the patient with accommodation, transportation, and translation to the best of their abilities.

. The Medical Laboratory: This wing is able to handle most specialized and subspecialized tests by using latest equipment in this field and by the hands of its professional staff. It has a quality control system and a fast delivery of results. they are prepared to run a variety of pre-surgery tests including needle biopsy and Immunohistochemistry analysis.

. The Specialty Polyclinic: This wing offers various clinics in both morning and evening such as cardiology, neurology, orthopedics, ophthalmology, dentistry, physiotherapy, and more. Some of the best doctors in each field are gathered here to provide medical services to patients from all age groups.

. Specialized Hair and Skin and Laser Clinic: This wing is one of the active units in the hospital that has modern laser devices and experienced dermatologists. It offers services such as hair transplantation, skin rejuvenation, acne treatment, tattoo removal, and more. The growing number of patients that visit this center every month is a testimony to the high-quality and effective treatment offered here.

. Private Ambulance: This wing is the largest and most advanced private ambulance center in east country. It has the most advanced medical equipment and well-trained staff. It is licensed by the Ministry of Health and Medical Education.

. Cord Blood Bank: This wing is affiliated with Royan institute, which is a non-governmental, non-profit center for the treatment of infertility. It collects, processes, stores, and provides cord blood stem cells for transplantation.

You can contact the hospital through its website, email, phone, fax, or telegram channel. Or, you can just let the Iranian Surgery team take charge of your journey to health and happiness. We will become your guide, take care of everything on your behalf and more importantly we will be there by your side every step of the way. Contact our medical consultants now.