How Long Do Veneers Last?
This is probably the question that cosmetic dentists receive the most when discussing dental veneers and other dental procedures with their patients. Everyone wants a quick solution that lasts a lifetime. Even though veneers have evolved considerably since they were first used on movie stars in the early days of Hollywood, this dental fix does have its own lifespan.
While dental veneers are not a permanent fix to your dental issues, these natural looking implants can give you a new smile for anywhere between seven and fifteen years. That is a significant time difference, and you might be wondering why some dental veneers last for seven years while others remain intact for up to 15. Once your dentist has placed your dental veneers, it's up to you to properly maintain them.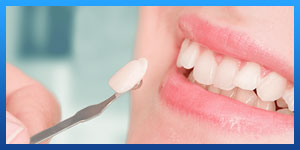 Read more about : Problems with veneers
7 Tips for Making Your Veneers Last
Once you've gotten your new dental veneers, it is your responsibility to make them last for as long as possible. It does not take a huge adjustment to your daily routine to ensure your veneers maintain their brightness for years to come. Follow these five simple tips to make your veneers last.
. Schedule semi-annual checkups and cleanings with your dentist.
. Twice a day, brush your teeth with a non-abrasive fluoride toothpaste.
. Always wear a mouth guard when playing sports or exercising.
. Do not use your teeth as though they were a tool. Trying to tear through a package with your teeth will damage veneers quickly.
. If you suffer from teeth grinding, address this issue with your dentist, so you do not wreck your lovely dental veneers.
. Veneers can chip or break under pressure. Avoid biting your fingernails and chewing on hard objects, such as pencils or ice.
. Avoid Cigarettes, coffee, and other substances that could stain your smile
Ultimately, caring for dental veneers is as easy as caring for your natural teeth, as long as you practice good oral hygiene habits like regular brushing and flossing.
Read more about : Veneers teeth pros and cons