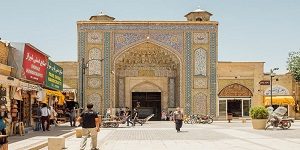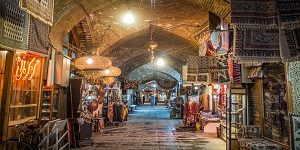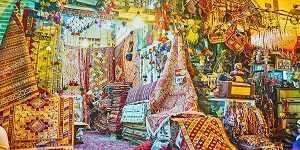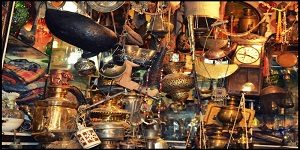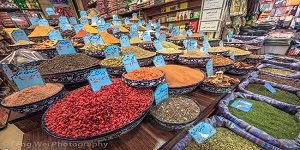 Vakil Bazaar is one of the many ancient attractions of Shiraz that you would definitely enjoy visiting
Vakil Bazaar is one of the many ancient attractions of Shiraz that you would definitely enjoy visiting. One important tip about this bazaar is that you should keep this in mind that you might buy many things here as the high-quality commodities are offered at low prices. Its amazing structure, which is inspired by Safavid architecture, will take your breath away.
Cultural Heritage association has recorded Bazaar-E-Vakil in June of 1927 with the number of 924.The Bazaar has beautiful courtyards, caravansarais, bath houses, and old shops which are deemed among the best places in Shiraz to buy all kinds of Persian rugs, spices, copper handicrafts and antiques. All the financial, business, internal and external exchanges have been taken place in this bazaar and it had been the financial heart of Shiraz and now it still serves people's demands and one can buy Shiraz souvenirs and handicrafts out here.
It has three pass ways (for costumers), the shop frontage (two stairs upper than the ground) and shop space (place of selling), and 5 grand doors in its 4 corners and like other middle eastern Bazaars there are a few numbers of mosques and Imamzadehs constructed adjacent or behind the Bazaar.
In north eastern part of the bazaar there are some old caravansaries such as Roghani, Gomrok, Ahmadi which have doors to the bazaar. Each of them has many stores. North-south part of the bazaar is called Bazazan Bazaar (Bazaar of drapes).
East-west part has two sections:
1- Eastern part of Chahar-Soogh which is called Alaghe-Bandan bazaar and belongs to herbal medications stores.
2- Western part of Chahar-Soogh which is called Tarkesh-Dooz-Ha bazaar and is the center of Iranian carpetstores.
Bazaar-E-Vakil of Shiraz had been built with the order of Karim Khan Zand (Iranian King) at about 200 years ago. (It is thought that the market originally was established by the Buwayhids in the 11th century AD, and was completed mainly by the Atabaks of Fars, and only was renamed after Karim Khan Zand in the 18th century.)
The bazaar is open from 8:00 AM to 9:30 PM. There are three entrances to the bazaar on the nearby streets (the main entrances on the north and south are on Zand and Lotf-Ali Khan Zand Streets). The eastern entrance is located on the Taleqani Street
Strolling in the bazaar, you can buy high quality handicrafts (especially hand-woven gabbeh) and delicious Shirazi sweets
Walking around Vakil bazaar feels like a feast of delicious sweets and foods. Many sweet shops and restaurants around the bazaar offer the best Shirazi sweets and dishes.