IUI Success Tips
Keys to a successful IUI
. Avoid Excessive Stress and Anxiety
Stress can have a major impact on the success of various fertility treatments. We understand why patients are concerned about the results of IUI, of course, but want to let them know that these feelings are normal. If you're undergoing IUI, do your best to destress, to have realistic expectations about the procedure, and to try to remain as composed as possible throughout the process.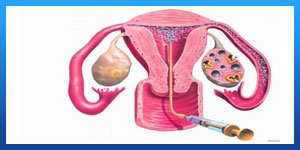 . Avoid Ejaculation for Three Days
The volume of semen and amount of sperm matters during IUI. That's why men should avoid ejaculating for three days prior to IUI. This maximizes the volume of sperm taken for the artificial insemination process. Sperm has a lifespan of up to five days, so a three day wait is ideal. Don't abstain for more than five days, however, as this can negatively impact your chances of success.
Read more about : 2nd iui success rate
. Ask About Possible Hormone Stimulation
Fertility doctors sometimes use trigger shots to help stimulate the ovaries and produce viable eggs to be fertilized. Consider asking your fertility doctor about the use of booster shots, as these can increase the chances of successful IUI treatment.
. Ask About Sperm Washing
Sperm washing is a process of purifying semen so that strong, viable, healthy sperm have a greater chance of surviving. In addition to trigger shots, speak with your fertility doctor about the possible advantages of sperm washing proper to IUI.
. Eat Healthy
A healthy diet can improve general wellness and potentially boost your fertility in the process. This can make a difference while undergoing fertility treatment. Make sure your diet is rich with vegetables and fruits, lean proteins, healthy fats, full-fat dairy, and whole grains for fiber. In addition, make sure you're well hydrated.
. Exercise Regularly
Exercise can make a major different during fertility treatment as well. While you should avoid strenuous workouts as you undergo IUI and other fertility procedures, we do encourage patients to do yoga, go for runs or jogs, go for walks or hikes, and keep in generally good shape.
. Do not take any pain relievers
You may feel cramps and pain after the IUI treatment, which is very normal. Painkillers, on the other hand, should be avoided at all costs. However, if your pain is unbearable, you can take painkillers but after consulting your doctor. Remember, taking pain relievers can reduce your chances of having a successful IUI procedure.
. Avoid swimming
Even though swimming has no direct relation to an IUI treatment's effectiveness, it must be avoided for 48 hours after insemination. Pool water must be avoided at all costs because it has a high risk of causing infections.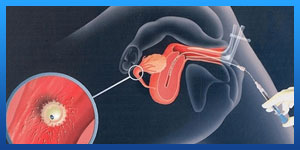 . Do not expose yourself to harmful radiation
Avoid workplace risks and radiation exposure. You should stop handling chemicals and high-radiation equipment after IUI treatment. Long periods of exposure to direct sunlight or heat can also minimize the chances of becoming pregnant.
. Do not smoke or consume alcohol
Smoking, drinking or drug abuse can cause miscarriages and pregnancy complications. You must prevent them even after conception because they may cause deformity or abnormal growth in your baby.
About Iranian Surgery
Iranian surgery is an online medical tourism platform where you can find the best gynaecologists and obstetricians in Iran. The price of an Infertility treatment in Iran can vary according to each individual's case and will be determined based on in-person assessment with the doctor.
For more information about the cost of IUI in Iran and to schedule an appointment in advance, you can contact Iranian Surgery consultants via WhatsApp number 0098 901 929 0946. This service is completely free.