Plastic Surgery Simulator
 The Plastic Surgery Simulator is a simple but powerful application that will let you modify photos to simulate plastic surgery results on anyone's face and body. Have you ever wondered how you would look like with a differently shaped nose, chin, breasts, buttock….? Stop guessing ! Upload your photo in our software and find out, like millions users did in over 60 countries!
Plastic Surgery Simulator before and after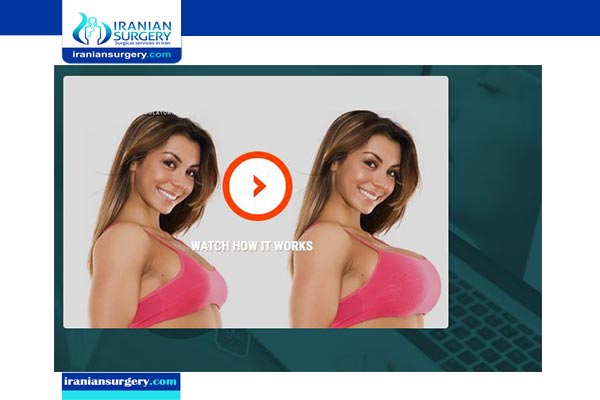 10 common question about plastic surgery simulator
What questions should I ask a plastic surgeon?: Don\'t leave a consultation until you\'ve asked (and gotten satisfactory answers to) these 5 questions:
Are you board certified in cosmetic surgery? …
How frequently do you perform the procedure(s) I want? …
What type of anesthesia will I receive, and who will provide my anesthesia? …
What will my recovery be like?
Are consultations free for plastic surgery?: In general, consultation fees range from $75 to $250. Most surgeons who charge for consultations will apply that fee toward your procedure if you choose to schedule surgery with them. … Whether or not you paid for your consultation shouldn\'t factor into your choice of a cosmetic surgeon.
What are the types of plastic surgery?: 8 Most Common Types of Cosmetic Plastic Surgery
Breast Augmentation. Breast augmentation refers to procedures which increase the size or change the shape of the breasts. …
Facelift. Facelifts repair sagging, loose, drooping, or wrinkled skin on the face. …
Hair transplantation. …
Rhinoplasty. …
Lip augmentation. …
Liposuction. …
Tummy Tuck.
How do I prepare my body for plastic surgery?: YOUR SCHEDULE TO PREPARE FOR YOUR PLASTIC SURGERY
Stop smoking and drinking.
Consult with your surgeon or patient counselor about any medications you are currently taking.
Stock your kitchen with lots of fruits, vegetables and protein based foods.
Start identifying and avoiding foods that contain salicylates (list below)
How much does a plastic surgery consultation cost?: Most plastic surgeons charge approximately $100 for a consultation. That fee is generally applied to the cost of surgery should you elect to schedule a procedure with that particular surgeon.
How long is a plastic surgery consultation?: This depends on a few things, such as the procedures you\'re interested in as well as how many questions you have. It\'s important to take enough time to get a good feel for that surgeon\'s knowledge, experience, and aesthetic vision. On average, we recommend allowing 1-2 hours for each consultation.
What does plastic surgery include?: Because treated areas function properly but lack aesthetic appeal, cosmetic surgery is elective. Plastic surgery is defined as a surgical specialty dedicated to reconstruction of facial and body defects due to birth disorders, trauma, burns, and disease.
Is plastic surgery painful?: Some people may find a particular surgery very painful, while others do not. For this reason, it is difficult to rank surgeries from most to least painful. If many people report feeling pain from one type of operation, it might be considered a particularly painful surgery.
What country has the best plastic surgery?: The USA has the most plastic surgeons, 5,950; Brazil, with 5,024, and China, with 2000, come in second and third.
…
Story Highlights
USA has the most plastic surgeons and procedures.
Rates of procedures by population are higher in South Korea, Greece and Italy.
Nose jobs are performed most often in China, Japan and Brazil.
Do plastic surgeons get plastic surgery?: Most people don\'t realize that not all plastic surgeons specialize exclusively in cosmetic surgery. In fact, 90% do not. Most plastic surgeons perform fewer than 15 facelifts per year.