Which hotels near Haram in Mashhad are the most popular?
What hotels are recommended near Haram in Mashhad?
Javad Hotel
Razavi Khorasan Province, Mashhad, Emam Reza Boulevard, No. 44•051 3222 4135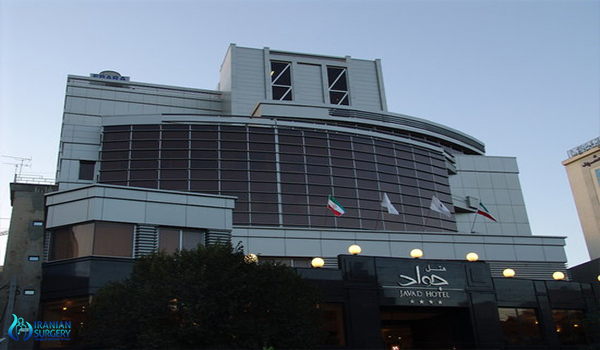 The new Javad Hotel opened its doors to guests in October 2010.
Completely new and exquisitely designed and furnished in 2010, Javad Hotel dedicated itself to providing outstanding accommodations and impeccable service to those both making their pilgrimage to Imam Reza's Holy Shrine and visiting the historical and interesting sites of Mashhad.
On your next visit to Mashhad, Javad Hotel invites you to come and stay in its modern and well-appointed rooms and suites and to dine at its fine restaurants. Javad Hotel is also equipped to expertly manage and hold your next banquet or conference. You will find that Javad Hotel is a haven of comfort and convenience in the heart of Mashhad, just 10 minutes by foot to Imam Reza's Holy Shrine.
Javad Hotel is constantly improving and providing even better service and accommodations to its valued guests. In 2016, Javad Hotel opened the doors to its new Fast Food Restaurant. 2017 saw the grand opening of Javad Hotel's Spa & Gym.
Read more about : Best Hotels in Shiraz
Homa Mashhad
5-star hotel
Razavi Khorasan Province, Mashhad, District 1, Ahmadabad Blvd•051 3843 2001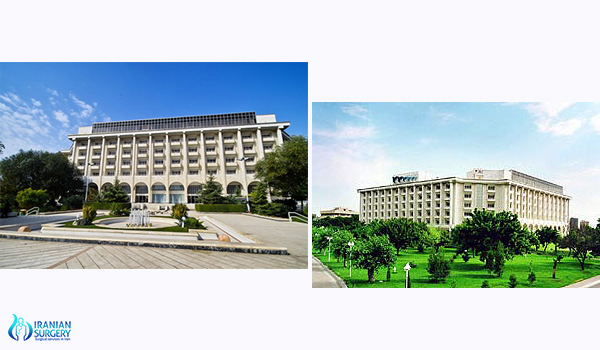 We are determined to advance with the GReat values of professional ethics and skilled human resources committed to continuous transfer of a unique and lasting experience to the guests by providing privileged services, creating value-creating opportunities and focusing on social responsibility in the hospitality industry.
Read more about : Hair transplant in Iran
Almas
4-star hotel
Razavi Khorasan Province, Mashhad, Emam Reza Boulevard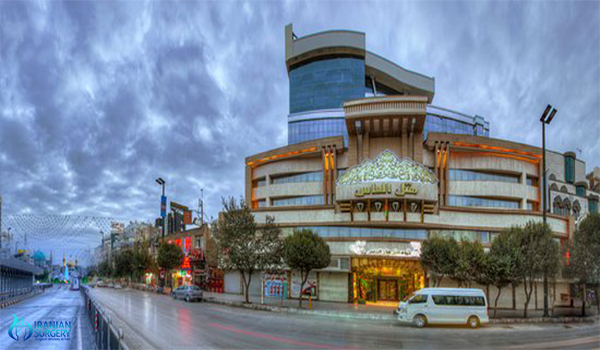 The 5-Star Almas Hotel '2' in Mashhad-Iran incorporating luxury and elegance Opened in March 2017. Room Types: Total 215 Rooms and suites including: 4 Honeymoon Suites, 24 Imperial Suites, 15 one-bedroom Suites, Six Presidential Suites, 15 Interconnecting Rooms, 15 Triple Rooms,136 Double & TWN Rooms. Other Amenities: Lobby, Lobby lounge, Coffee Shop Firoozeh Restaurant, Panorama Revolving Rooftop Restaurant Roof Garden Restaurant & Café . Almas is a Persian word for diamond, and Almas Hotel "2" is a window on eight of world's civilizations: Ancient Rome, Russia, Thailand, India, Arabia, Turkey, Africa and Iran. This hotel narrates the tale of eight Diamonds representing these eight civilizations which are personified in the architectural redesigning of each floor of the hotel. Almas Hotel (2) will create a novel experience and unforgettable sweet memories for the guests. Immerse yourself in the vibrant atmosphere of Almas Hotel (2) and indulge yourself in complete luxury
Royal Darvishi Hotel
5-star hotel
Mashhad, Emam Reza Boulevard•051 3808 0000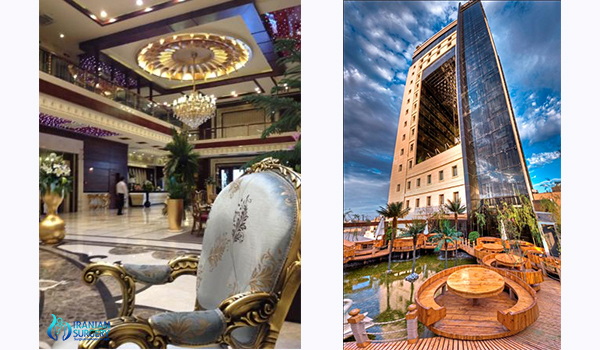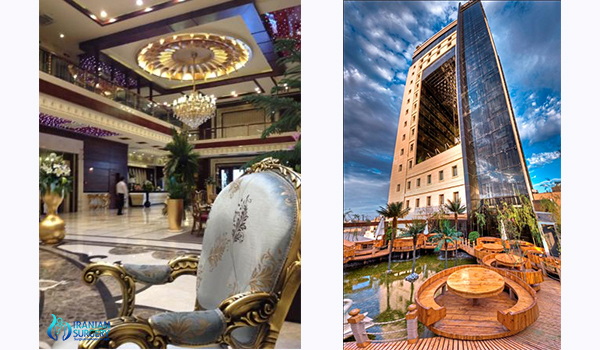 Dervish luxury five-star hotel on the edge of the street of Imam Reza (AS), the main road leading to the shrine is located. The hotel is located only a distance of 1.4 km from the holy place so that it can be spaced in time was ten minutes to walk. Hotel luxury hotel dervish from the very beginning of the project and plans made by twenty-five floors, the tallest residential center and only atrium East country. Free transfer from the airport to the hotel only hotel with public minibuses will be done. For those with time and flight number and go to the office suite hotel at the airport is required Providing services such as sauna, steam room, Jacuzzi, Turkish bath, gym, massage shower suite, offers a variety of spa and massage services in a modern health and happiness will bring you and your skin
Helma Hotel
Razavi Khorasan Province, Mashhad, رفیعی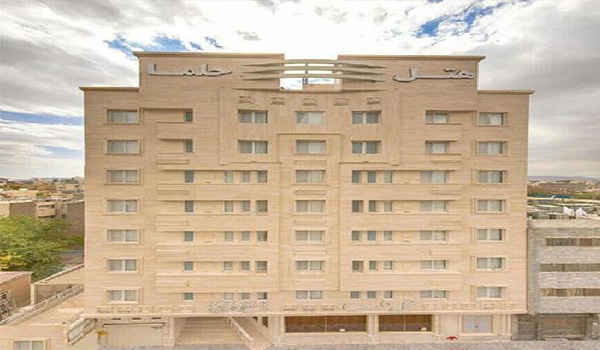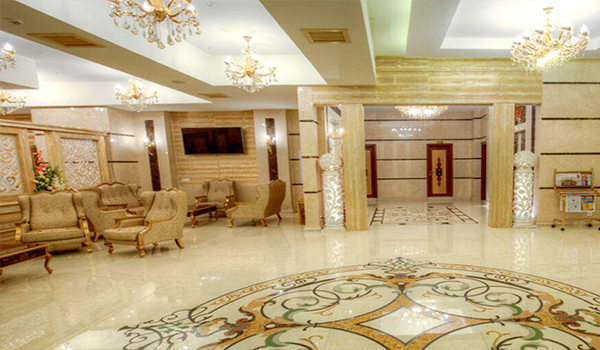 Facilities and Services
Transfers, Tourism, Housekeeping, Luggage Storage, Receptionist & Cashier, Hosts & Cafes, CRM & Guest & etc … Souvenir Shop, Guest Wake Up Service, Wax Machine, Cozy Bedrooms, Prayers & Quran Supplies & Supplies, High Quality Bed & Mattress & Supplies, Heating & Cooling & Air Conditioning, Lighting, Beautiful Curtains, Excellent Lighting Windows, Living Room and Floor Furniture, Refrigerator with Mini Bar, Landline, Stationery, In-Room Hair Dryer, Trash & Ashtray, Crystal Glass, Cyst Key card
Khorshid Taban Hotel
Razavi Khorasan Province, Mashhad, Pasdaran Avenue
Address: Passdaran Street, Imam Khomeini Boulevard, Mashhad Khorshid-e Taban Hotel of Mashhad Khorshid-e Taban Hotel is a nice four-star hotel with a ten-minute distance from the Holy Shrine. For instance, Malek's House and the Anthropology Museum are only minutes away from this hotel. Jannat Bazaar and the gold stock market are easily accessible. Besides rooms of different sorts, this hotel has got suites. The hotel is equipped following the latest international standards and the services offered to the guests are numerous. Khorshid-e Taban Water Complex which includes sauna, pool and hot tub has always been popular among the travelers. Also, the wedding and party salons are suitable for holding different ceremonies. "
Tehran Hotel
Razavi Khorasan Province, Mashhad, Emam Reza
I have a friend in Mosafersalam.com website and he reserved this hotel for me..
I want to say to him:
The hotel's food is good (not bad), Only at the noon, the restaurant is very very busy especially after prayers.. You can go for dinner half an hour later (You will save your time for dinner 😉
Generally it is good because it is near to shrine "around 8 or 9 minute
Atrak Hotel
Razavi Khorasan Province, Mashhad, Beitolmoghadas
n the years before the revolution, the Razavi Shrine was housed in non-hotel spaces, and few travelers in the hotel were also selected because of the lack of luxury hotels in Mashhad, which was generally the best choice at that time of your hotel (Homa 1) Was. However, the lack of respect for religious matters in your hotels has made the visitors of the city desperate to use a standard hotel with up-to-date services.
Homa Hotel 2
4-star hotel
Razavi Khorasan Province, Mashhad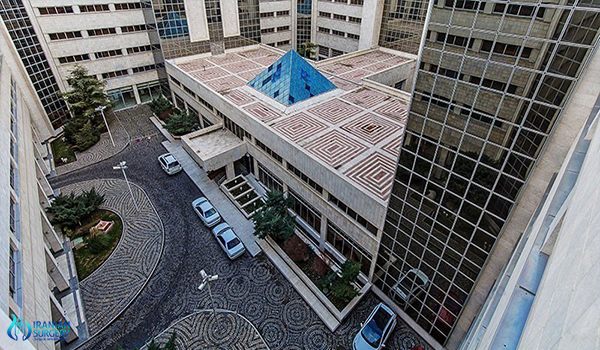 Vision
Homa hotels are the top choice in the hospitality industry, trusted and pioneering in providing lasting experience
Negin Pasargad Hotel
Razavi Khorasan Province, Mashhad, Holy Shrine, Chahar Bagh Street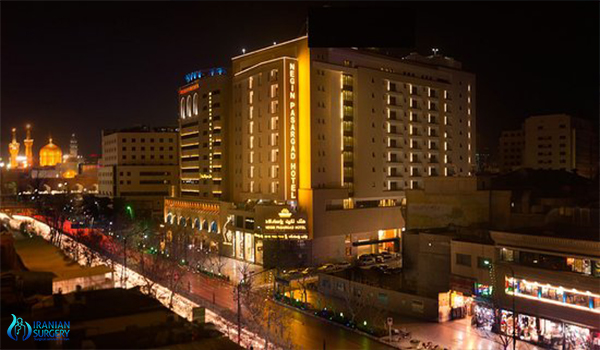 The presence of Chinese tourists at the Negin Pasargad Hotel in Mashhad
Every year, our country, Iran, welcomes tourists and tourists from around the world. The Hedgehog Neghin Pasargad, Mashhad, was honored and proud to host tourists from China, and hopes to be able to capture memorable moments and sweet and lasting memories of staying in Iran and the city of Mashhad in their minds.
Ghasr International Hotel
Razavi Khorasan Province, Mashhad, W Onsori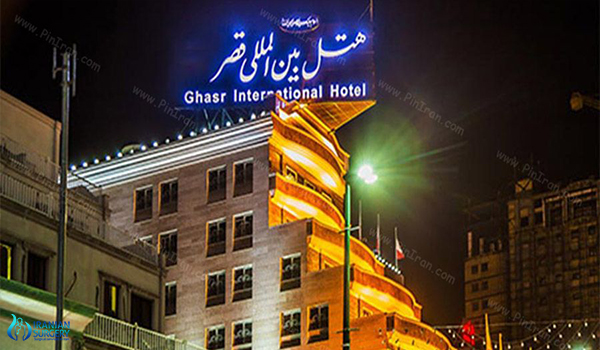 Palace International Hotel Mashhad with a distance of less than 800 meters from the shrine of Imam Reza holy city of Mashhad in the most beautiful street in the center of the city.
The hotel features in addition to having all the amenities (restaurants, theaters, shops and varied, etc.) close to the main shopping centers of the city is spectacular.
Palace International Hotel has 219 rooms equipped with a number of suites, apartments and connected, and all equipped according to the latest international standards and in the most beautiful way and have been completed.
Mashhad International Hotel Palace also equipped with a travel agency and tour the city and suburban, cafe, resident doctor, taxi service, boarding, indoor parking, boarding, dedicated trust funds, the most advanced audio, video, satellite, IPTV system and other
facilities based on international standards and serve the guests is a 24 hour basis. International Hotel Palace travel to comfort his weary wings reads
Noor Hotel
3-star hotel
Razavi Khorasan Province, Mashhad, Holy Shrine, Andarzgoo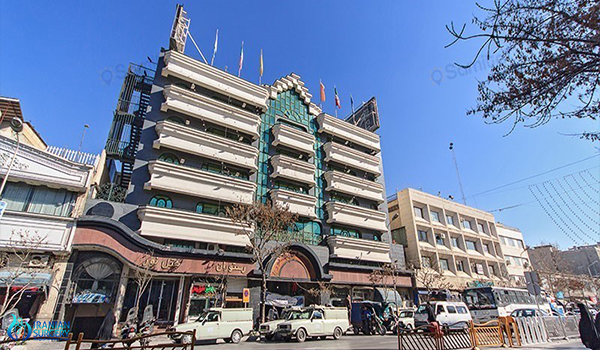 Very satisfied!
Mashhad was the city I visited at the end of my journey before returning to Tehran to take the plane back home. And given that I still had enough money left (I spent much less than I thought I would), I decided to choose a nice hotel and room for my stay in Mashhad. That's why I choose the Noor Hotel which actually fulfilled my expectations (I paid 1.360.000 Rial/night).
My twin room with ensuite bathroom was room 406. This was pleasant, renovated, very clean and well equipped. The window had a partial view over the Imam Reza shrine which means on the other hand that the muezzin call to prayer is easily audible (if you are a light sleeper, it might wake you up early in the morning).
Another good point of this hotel is that the restaurant serves both breakfast (this is included in the price), lunch and dinner, so it is always a good alternative for eating in case you don't find a restaurant wherever you are in Mashhad. Let me mention as well that the staff is nice, helpful, professional and some of them speak good English.
I have to say as well that I liked the hotel common areas like the reception hall (on the first floor, not on the building's ground floor), the hallways and the stairs (there are as well a couple of lifts) because they are spacious, clean and elegant.
Let me add too that I didn't find any Western guests in this hotel but mainly Iranian and from other countries. Actually I hardly found Western tourists in Mashhad, so chances to meet any at the hotel are even lower.
Finally, in regards to the hotel's safe location, it is also interesting because it is just five or ten minutes away from the shrine (do not forget to take your cell phone with you because cameras are not allowed inside the shrine and the only possibility you have to take photos is with your cell phone). The hotel's street is also very lively and there are quite a lot of shops and businesses as well as a small bazaar
Madinah Al-Reza Hotel (AS)
5-star hotel
Razavi Khorasan Province, Mashhad, Holy Shrine, Shirazi Avenue•051 3221 212