Travel Risk Map 2019: Iran as Safe as UK, Canada
A majority of European countries are deemed low risk, including the UK, as are Iran, Jordan, Oman, Qatar, the UAE, Kuwait, Georgia, Azerbaijan, Armenia and Uzbekistan
Iran has been deemed as safe as a majority of European countries when it comes to travel security, according to the 2019 Travel Risk Map, launched by global risk experts International SOS in collaboration with Control Risks.
The map shows the risk level in each country and territory based on the current threat posed to travelers by political violence (including terrorism, insurgency, politically motivated unrest and war), social unrest (including sectarian, communal and ethnic violence) and violent and petty crime.
Factors such as the robustness of the transport infrastructure, the state of industrial relations, the effectiveness of the security and emergency services and the country's susceptibility to natural disasters are also taken into consideration, the Independent reported.
A low travel security risk means violent crime rates are low; racial, sectarian or political violence or civil unrest is uncommon; security and emergency services are effective; infrastructure is sound; and industrial action and transport disruption are infrequent
A majority of European countries are deemed low risk, including the UK, as are Iran, Jordan, Oman, Qatar, the UAE, Kuwait, Georgia, Azerbaijan, Armenia and Uzbekistan. Canada, the US, Australia and New Zealand are all low risk, too.
According to International SOS, a low travel security risk means violent crime rates are low and racial, sectarian or political violence or civil unrest is uncommon.
"Security and emergency services are effective and infrastructure is sound. Industrial action and transport disruption are infrequent," the company said in a blurb on its website in reference to "low risk" countries.
"Extreme" risk countries are almost exclusively in Africa and the Middle East, including Syria, Yemen, Afghanistan, Libya, South Sudan and Somalia.
Neighboring Iraq and Afghanistan are among more than 15 countries that have been labeled "extreme" in terms of security risk to travelers.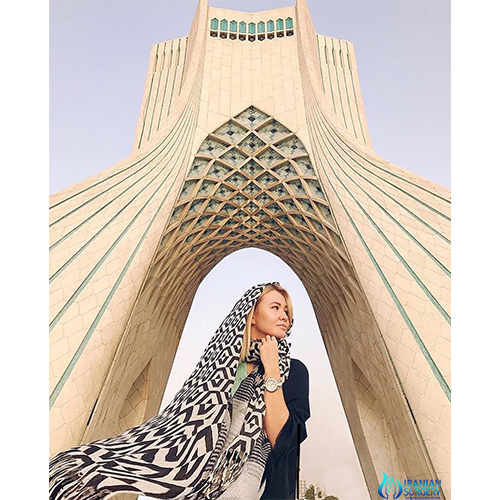 How Safe is Iran? (Our take)
Ancient civilizations to learn about, some pretty amazing food, friendly hospitable people, Iran probably isn't what first springs to mind when you think of travel destinations, but it's definitely a big one!
And as you knew before you landed on this guide, Iran isn't without its problems
Tell people you're going to Iran and you'll be raising a few eyebrows.
Tourism took a nosedive after the Iranian Revolution. And then decreased EVEN MORE after the Iran-Iraq War in the 1980s. It's on the rise though.
Surprisingly, Iran is safe. The crime levels are low. 
There are things like earthquakes to watch out for, but that's comparable to the risk in many parts of the world.
Most of all though it's important to remember that Iran is a theocracy. It's governed by Islamic laws. That means travelers have to possess cultural sensitivity for a lot of things… which we will address.
There are no-go areas in Iran. It borders Iraq. This area is wildly unsafe, but you won't be going there anyway.