What Are the Potential Risks of Buccal Fat Removal?
The most important thing to watch out for is getting too much of your buccal fat taken out — especially if you are very young, this is because as you grow older, your buccal fat pad naturally diminishes and the shape of your face begins to change.
If too much buccal fat is removed, you could end up with "saggy" or "deflated" cheeks decades from now. For this reason, it is best to approach your surgery conservatively. 
Remember that you can always remove more buccal fat later on if you desire, but you cannot replace what you've removed.
Read more about : Buccal fat removal surgery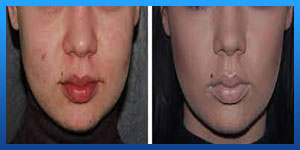 A study reported on the more serious potential complications, including the following:
. abnormal degree of bleeding
. facial asymmetry
 . trismus (lockjaw)
. facial nerve damage
That said, this study also found the chance of these complications to be low, without any severe damage. 
Source:
https://www.healthline.com/health/does-laser-eye-surgery-hurt