Will having an Orthognathic surgery before buccal fat removal cause complications?
The most accurate answer would be to say, "yes", having had orthognathic surgery will increase the potential for complications.  This really only applies to having had upper orthognathic surgery.  However, the increase in risk is going to be very small.  The potential issue lies in the fact that there is already an incision and some scar tissue where the incision for the buccal fat removal will be made.  But again, this issue is very minimal
Read more about : Dental X-ray (OPG)
Does Buccal Fat Removal Help Jawline?
What are the benefits of buccal fat pad removal? This procedure addresses full cheeks and adds more definition to the jawline. Although the buccal fat pad is relatively small, its impact on the contours of the cheek and jawline are significant.
Is It Possible to Get a Bichectomy After Having A Jaw Implants?
There is no surgical or anatomical connection between the lower jaw and the buccal fart pad. In other words, jaw implants will not interfere with getting a buccal lipectomy later or will not interfere with getting jaw implants if the fat pads have been removed first.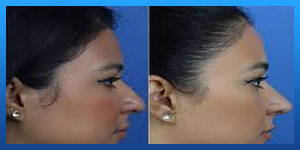 Source:
https://www.healthline.com/health/does-laser-eye-surgery-hurt