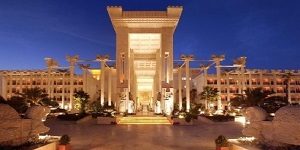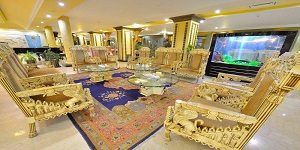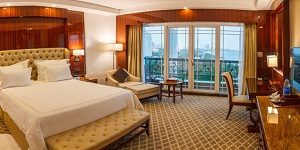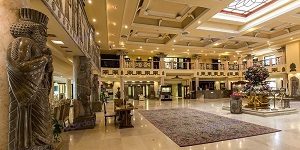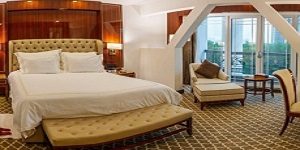 The 4-star Aryo Barzan Hotel is located among many bazaars and tourist sites in the center of Shiraz city.
The 5-star Dariush Hotel Kish is one the best 5-star hotels in Kish, inspired by the magnificent building of Persepolis in the heart of Kish Island. The hotel is truly a symbol of culture and ancient history of great Iran.
The building of the Dariush Hotel Kish has 3 floors and you can see all special features of its architectural style and it has a worldwide quality with more than 200 rooms.
The Dariush Hotel Kish is located in the center of the Kish island, which it makes this hotel is easy for travelers to visit Kish entertainment and business centers, including the Gulf Coast, Ladies Beach, Pardis 2 Market, Sarina 1 Shopping Complex, Marjan Shopping Center, Maryam Market.
All children under 7 years can use an existing bed for free.
Dariush Grand Hotel offers guests an array of room facilities including a flat screen TV, a refrigerator, a minibar and getting online is possible, as free wifi is available. The hotel offers room service and a concierge, to make your visit even more pleasant.
Free parking
Free High Speed Internet (WiFi)
Fitness Center with Gym / Workout Room
Pool
Free breakfast
Beach
Airport transportation
Business Center with Internet Access
Outdoor pool
Restaurant
Breakfast buffet
Meeting rooms
Spa
Concierge
Non-smoking hotel
Dry cleaning