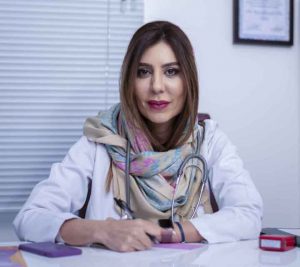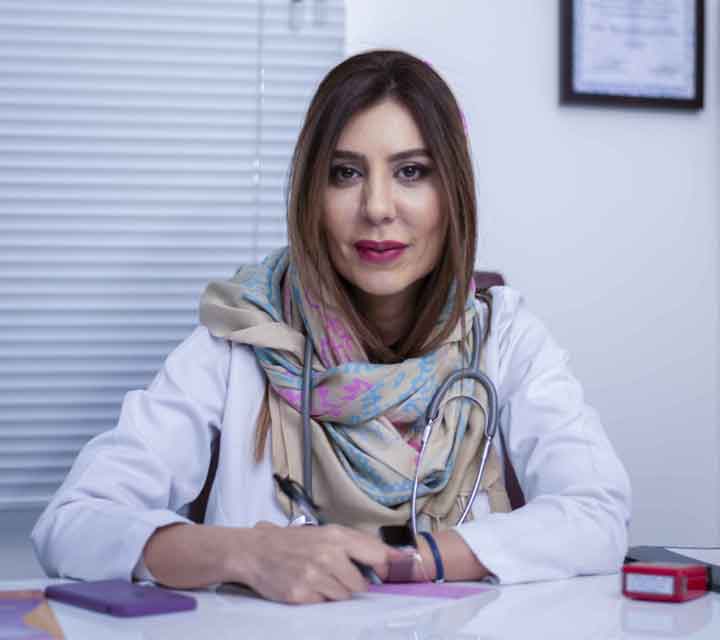 Dr. Afshan Shah
Dr. Afshan Shah is one of the most experienced cosmetic surgeons in Iran. She graduated from Shahed University of Medical Science in 2004.
Dr. Afshan Shah has published numerous medical articles and produced many podcasts, and educational videos. She has mostly performed cosmetic surgeries, including Abdominoplasty (tummy tuck), Liposuction, Lipomatic, BBl, Breast reduction and augmentation, Breast lift and to name but a few. She also works with many doctors as a member of their team in the field of hair transplant (FUE and FUT methods), facial mesotherapy, facial angulation, PRP, etc.
The following are among some of her managerial experiences:
She was the former director of the IPD department at Pastor no hospital and is currently the director of Afshan Clinic. Her interest in medical science and her artistic taste, as well as her numerous studies and surgeries have made her a renowned surgeon in this field.

Her efforts to fulfill the patients' wishes and the satisfactory result of the operation, as well as minimizing the complications of surgery, have made patients extremely happy. Free postoperative examinations have also doubled patients' satisfaction.

Certificates:

. Certificate of laser and IPL, Canada, 2010.

. Certificate of acupuncture for cosmetic, Tehran University of medical science, Tehran, 2016.

. Certificate of skin care, maple institute, Canada, 2004.