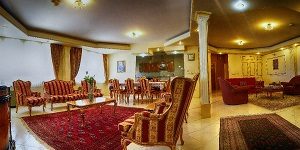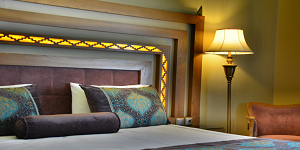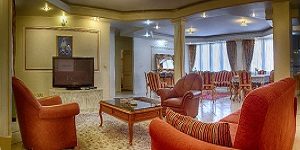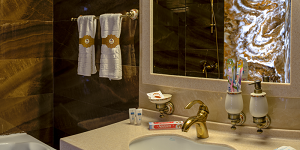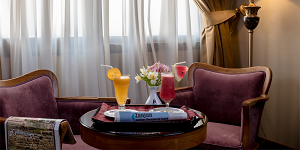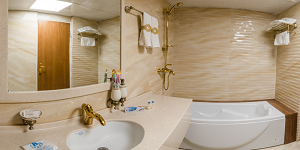 The 4-star Aryo Barzan Hotel is located among many bazaars and tourist sites in the center of Shiraz city.
International five-star Tehran Parsian Esteghlal, formerly known as Esteghlal Hotel or Hilton Hotel, is in an area of 70 thousand square meters in Tehran is the largest hotel in the group of Parsian hotels and the most unique hotel in Iran.
It's located at Chamran highway beside Valiasr Street that is the longest street in the Middle East. This hotel has easy access to Mehrabad Airport, Imam Khomeini International Airport, and city center
There are 552 rooms and suites in the west and east tower. 
The hotel offers single and double rooms, normal and royal suites.
Parsian Esteghlal Hotel has 2 towers; east and west. The East Tower was built in 1972; 10 years after West Tower construction.
West tower:56 Single rooms, 175 Double rooms, 28 Junior suites, 2 Royal suites
East tower:114 Single rooms, 159 Double rooms, 15 Junior suites, 3 Royal suites
Taxes and VAT are included in prices.
Breakfast included and it's Free.
Check-In time is from 14:00 O'clock and Check-Out time is before 12:00 O'clock in local time
Great and modern furniture, central air conditioning system, Wi-Fi, TV with satellite channels, and double glazed windows are part of amenities in each suite. Royal suite at Tehran Parsian Esteghlal Hotel has a traditional and modern architecture. King size beds are provided for guests to have a comfortable and dreamy night at this suite.
Free parking
Free High Speed Internet (WiFi)
Fitness Center with Gym / Workout Room
Pool
Free breakfast
Children Activities (Kid / Family Friendly)
Airport transportation
Business Center with Internet Access
Hot tub
Bar / lounge
Restaurant
Breakfast available
Breakfast buffet
Conference facilities
Banquet room
Meeting rooms
Concierge
Dry cleaning
Laundry service